Don't underestimate it for being an electric pickup, because the Alpha Wolf Plus has incredible power for accelerating, pushing and towing, as well as being aesthetically elegant, with the built-in variant for camping in it.
The pickup was introduced in 2021, but due to its features it made its presence felt. Owned by Alpha Motor Corporation, a manufacturer from California, United States, which is betting on 100% electrification.
Aesthetically, the Alpha Wolf Plus shows a retro and elegant look that conveys power, style and class in a compact size piece that brings with it a simple two-door cabin, which when opened reveal all the space it brings inside, supported by high-dimensional tires and a perfectly comfortable and elevated seat for the driver.
Beyond its physical elegance, the vehicle can be transformed into a totally ecological and environmentally friendly camper thanks to its extended cab version that allows the addition of a fairly large tent to travel long roads and start an exploratory journey through the most beautiful and striking places that only nature can offer.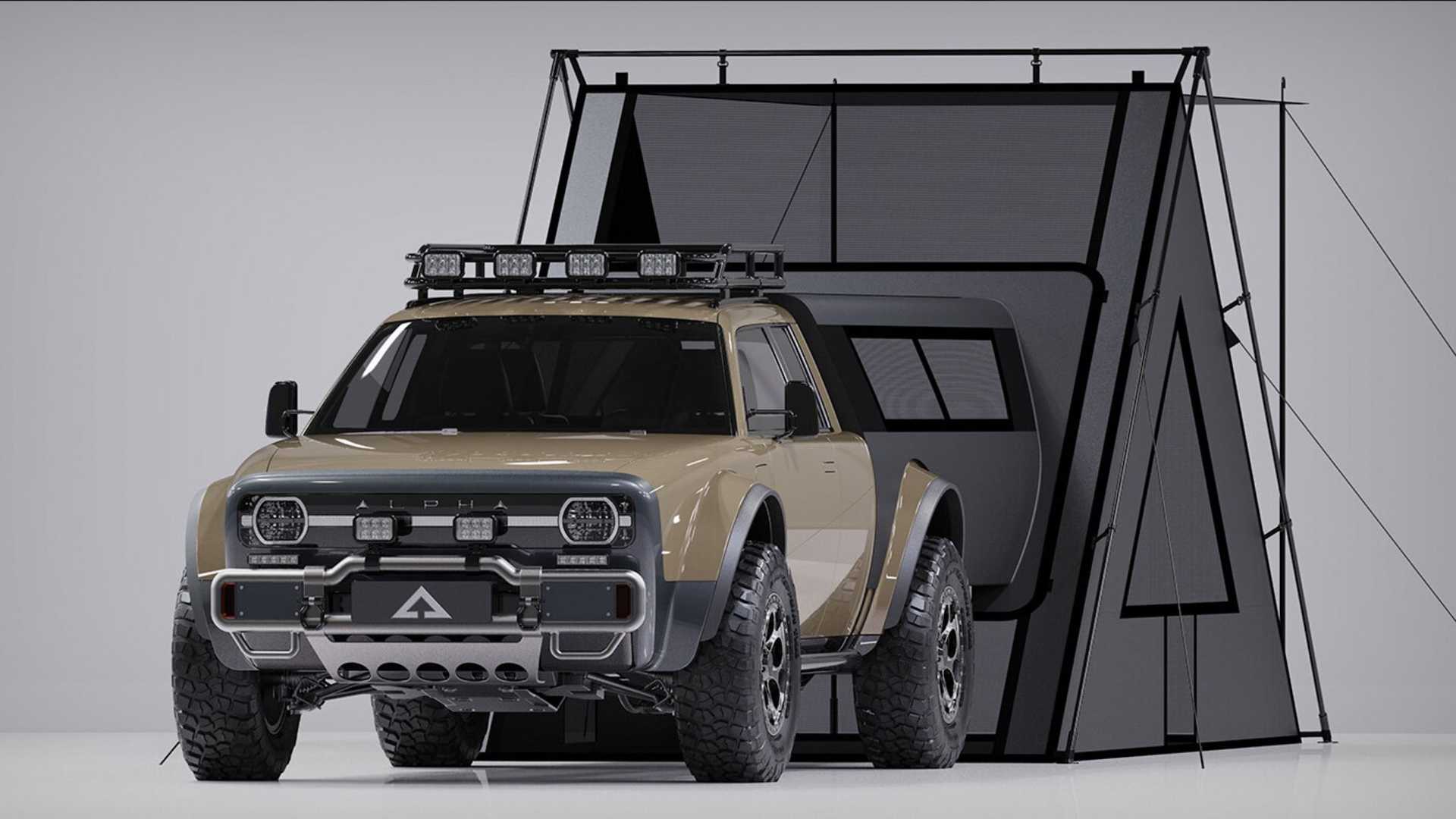 Related content: Ram's First Electric Pickup Truck Concept to be Unveiled in November
Alpha Wolf Plus: Features
Mechanically, the Alpha Wolf Plus pickup is equipped with a pair of 75 kWh batteries to provide an ample 435 kilometers of range, with the option of distributing power to the front or rear axle. Its cabin measures 1.65 meters wide by 1.49 meters long with a depth of 45.8 centimeters, towing up to 350 kilograms, reaching 97 km/h in just 5.9 seconds (with that weight loaded).
Finally, the van will be available in the automotive market from 2023, with a price estimated between $40,000 and $48,000 dollars, depending on the specifications that the user wishes to add at the time of purchase, but since it was announced it is positioned as one of the most reliable and economical options for a vehicle of such magnitude.
Written by | Ronald Ortega