Bentley is a recognized brand in the automotive market due to the elegance of its designs, in addition to the mechanical goodness it can offer. The creativity of its most recent model is no exception to the rule, given that it has been conceived with luxury, glamour and power to cost almost $2 million dollars
.$1.95 million to be exact, must be paid to take the new Bentley Batur 2023 home. While not an electric car, the company describes it as "the new design DNA that shows the direction of Bentley's future battery electrics," the company states in the official press release.
Aesthetically, it features simple but lethal aerodynamics that bring with them delicate lines that divert airflow from the hood to the doors, windshield and roof of the car.
The front grille enjoys a V-shaped design in its lower part where it houses grilles with diamond-shaped images, as in the central part of the car. The headlights are minimalist, but still elegant thanks to the LED division of 3 headlights within a tiny recumbent P-shaped silhouette.
Related content: Bentley Beyond 100 Plan: Significant New Features for an Electric Future
Bentley Batur May not Be an Electric Vehicle, But It Shows the Future
Beneath its fine bodywork hides a hand-assembled twin-turbocharged, 6.0-liter, twin-turbocharged W12 power unit that generates more than 740 horsepower to become Bentley's most powerful vehicle to date. However, despite not being an electric car, the company has pegged it as the direction to take for electrified cars.
Although, small notches of electrified technology are exhibited through its mechanics and features that include electric equipment and 48-volt stabilizer bars with the goal of keeping it upright in high-speed corners.
Gold Inside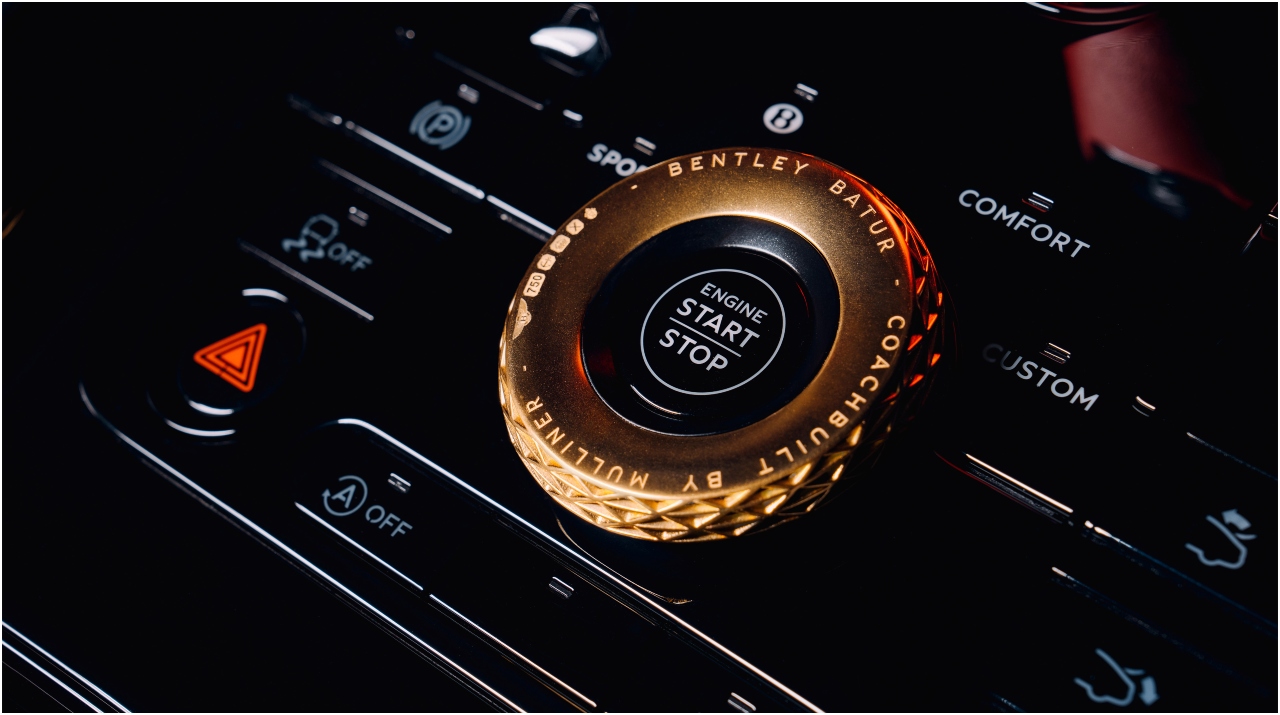 The Bentley Batur 2023 exhibits parts in its interior made of gold such as certain controls and organ stops for ventilation available in 3D printed 18-karat gold. In addition, that number will be exactly the number of models to be produced, i.e. 18.
Written by | Ronald Ortega