One of the main features to look for in an electric vehicle is its autonomy, because the farther it can go on a single battery charge, the better. Therefore, Brose has developed a thermal management system extending it up to 15%, with everything ready to be unveiled to the public during the IAA Mobility in Munich, from September 7 to 10.
The electric vehicle's performance depends a lot on the way it maintains the temperature range, the more optimal it is, the better it will work. This is regulated by thermal management working on the charging system, transformer, transmission, battery and motor. Regarding the battery, it prevents it from overheating when delivering power to the drive system or when it is being refueled.
Environmental temperatures can also impact the proper operating range, as cold influences battery charging capacity, so each automaker executes different methods to ensure they have everything under control. Brose is one of them with this new method, which has not yet disclosed much information about it.
Related content: Battery Model Unveiled that May Be the Top Choice for Electric Vehicles
According to initial data, however, a vehicle with 400 kilometers of autonomy could increase this figure by an additional 60 kilometers, due to the thermal management system offered by Brose, which would be compact, previously tested and easy to assemble.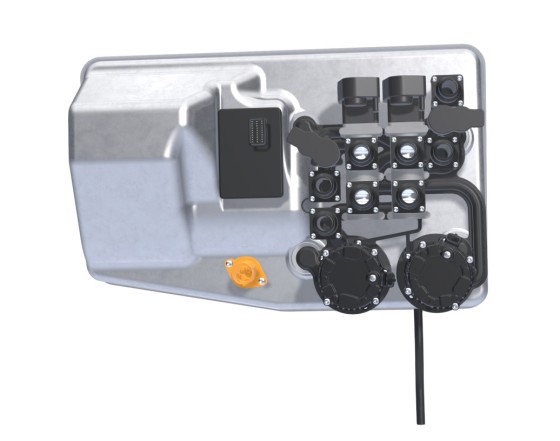 As stated from the company, the system provides a hermetically separated coolant circuit, which will not require any maintenance. In addition, when customers request this part to Brose, it will be pre-charged when delivered, eradicating completely the need to handle hazardous refrigerants.
Also, the cooling process will be completely silent, as the air circulates to one side via a radial fan, keeping the temperature as it should be with no disturbing noises during the process.
"The systems are designed specifically for battery electric vehicles, with no combustion engine to produce heat. They control heat exchange between outside air, charging system, battery and other components," said Raymond Mutz, executive vice president of Drives Brose Group.
Written by | Ronald Ortega