There is no doubt how fast technology advances in various aspects of the day to day, among them the automotive world stands out, which has been widely benefited over the years with improvements that in the past seemed impossible, but that currently is a reality and a plan to continue to evolve.

Before it was unthinkable to visualize an electric vehicle or one made with 100% environmentally friendly materials. However, this is part of our common reality, opening the door to many more innovations that will turn mobility into a simpler, safer and more reliable routine, just as Utac Ceram Millbrook is currently doing.

This company is in charge of a project financed by Maif that is responsible for developing technologies that allow connecting a car with a motorcycle or vice versa, in order to reduce accidents on the road and above all, preserve the lives of all the crew on board. It is precisely the motorized who suffer the most in accidents against four-wheelers, since they practically act as bumpers when uncovered.

Related content: Toyota's hydrogen technology lights up the Eiffel Tower with green

Tests show promising results

The research described above takes place in France, at the TEQMO facilities. There, the researchers in charge of this ambitious goal have been able to progress in vehicle connectivity through V2X units, responsible for issuing alerts through images or sounds when the danger of collision is imminent.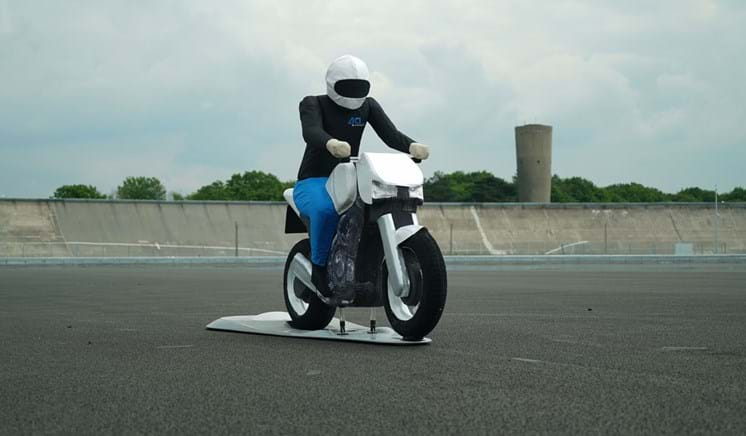 With speeds between 10 and 80 km, the vehicles (motorcycles and cars) managed to brake to avoid the collision between them, although yes, there is still a long way to go to be able to have this wonderful technology on the streets, in fact, the Euro NCAP plans to evaluate them starting in 2025, but from now on the results are more than encouraging.

Basically, the system has the ability to send a signal to the driver so that he can react as quickly and safely as possible, although, according to the words of Théo Charbonneau, responsible for the project, the signals may vary in terms of emission time, therefore, tests and trials should continue in order to improve for the future.
"This system must be safe to avoid nuisance alarms."

Jean-Marc Truffet, project manager of the Maif Foundation
Written by | Ronald Ortega