The 2022 MotoE season will mark another page in the history of the category. On the one hand, Energica is withdrawing from the championship as official supplier of motorcycles, ceding its place to Ducati, who will enter the 100% electric two-wheeler championship from the 2023 campaign.
This change has been known for months, however, the specific details of the prototype developed by the Italians was a secret, until now, since they recently revealed specific information about the model on which they have been working hard to meet the expectations of the Fédération Internationale de Motocyclisme (FIM) and the organization of the championship.
Ducati V21L, as it has been christened by the team working at the Italian factory, is defined by its creators as a "unique bike, completely different from the zero-emission racing bikes seen to date". Behind its development are engineers from Ducati and Ducati Corse, with innovative solutions for the battery, motor and inverter that they describe as "never seen before".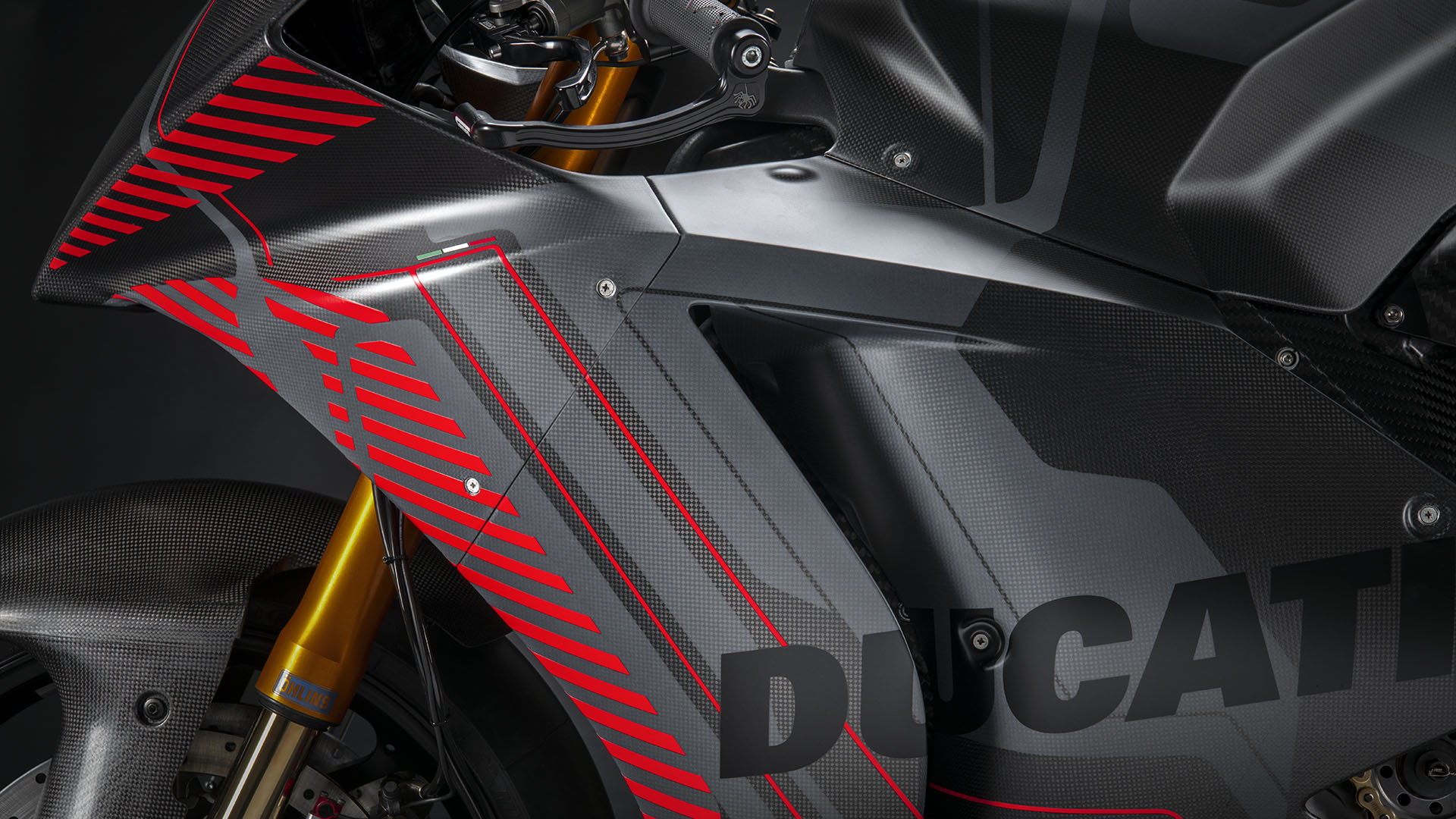 Related content: Ducati's MotoE Technology to be Used on Street Models
Ducati V21L in Detail
To compete in the MotoE World Championship requires a propellant with power, therefore, Ducati has managed to manufacture an engine that weighs 12 kilograms less than those required by the FIM and Dorna, thought in total 225 kilograms. It is capable of developing 275 km/h with 110 kW of power and maximum torque of 140 Nm thanks to an engine weighing 21 kilograms that reaches 18,000 rpm. The inverter has been derived from the one used in motorsport for electrified cars and weighs 5 kilograms and has an efficiency of up to 99%.
The battery pack weighs 110 kilograms and has the capacity to deliver 18 kWh with 20 kW charging socket integrated in the tail. Internally, it has 1,152 cylindrical "21700" cells. The chassis is highlighted by a 4.8 kg aluminum rear end, while the subframe is complemented by the tail and the rider's seat, which is made of carbon fiber.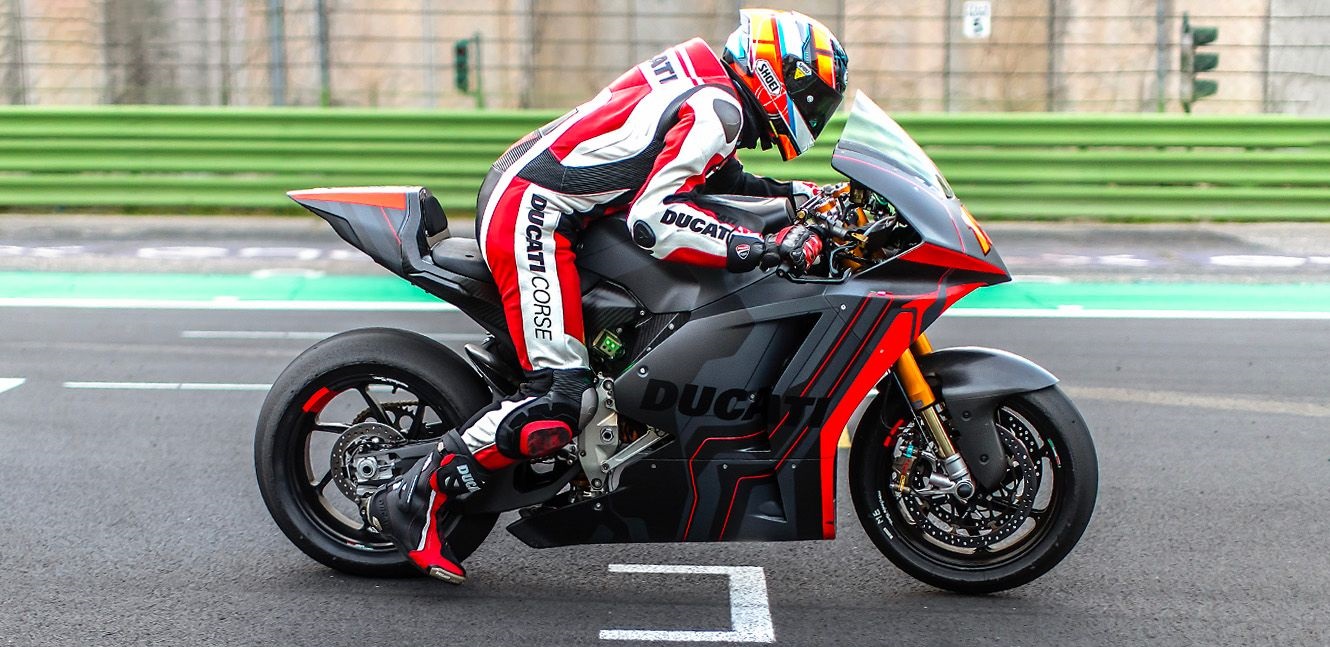 Aluminum was also used for the front frame, which weighs 3.7 kilograms. The front suspension is an Öhlins NPX 25/30 pressurized fork with 43 mm diameter inverted tubes, the rear suspension consists of an Öhlins TTX36 shock absorber, while the steering damper is an Öhlins adjustable unit.
To keep the Ducati V21L at ideal temperatures, the liquid cooling system makes it unnecessary to wait for the bike to cool down to replenish power, where it will require 45 minutes to complete 80% battery charge.
The braking system is Brembo and consists of double steel disc for the front wheel with diameter of 338.5 mm of increased thickness, with fins on the inside diameter that serve the function of increasing the heat exchange surface and improve disc cooling. The rear brake is a single disc of 220 mm diameter and 5 mm thick with a PS13 master cylinder.
Written by | Ronald Ortega