The Canadian company, Letenda, introduced the next step of its company regarding passenger macro-mobility: Electrip, an electric bus specially developed to work at cold climates and perform at its best. Considering the low temperatures of the North American country, the company's proposal is more than adequate.
Electrip will not be the last, with a complete range of passenger transport units, being this the first of them. A medium-sized bus measuring nine meters long, it can hold up to 45 passengers, 24 of them seated and up to six spaces equipped for wheelchairs.
The design is totally peculiar, and combined with its specific capacity for cold climates, it is a real eye-catcher. The front glass is much wider compared to a conventional bus. Now, the hood and front grille does not resemble a typical unit, but rather a small road vehicle.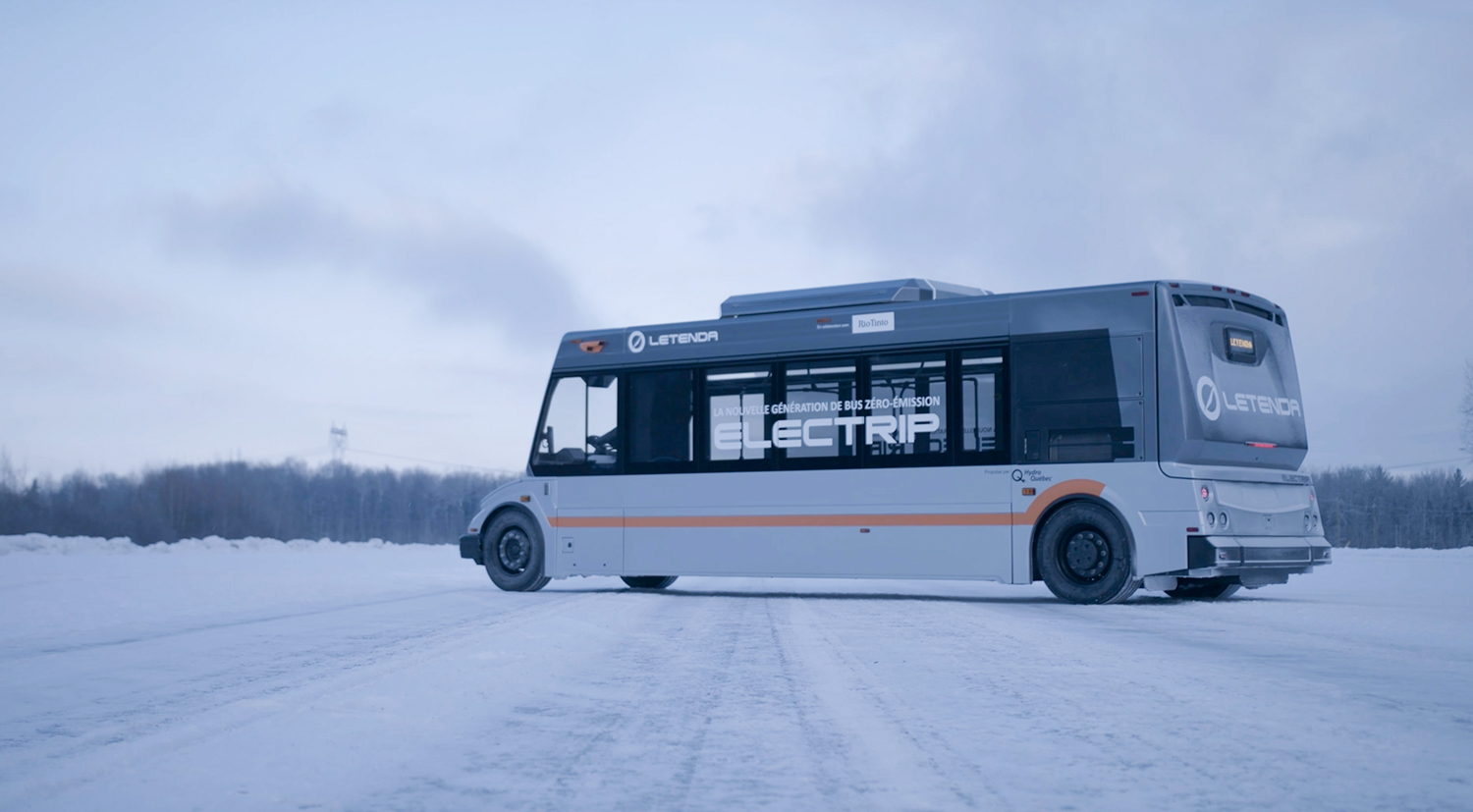 Related content: Large-scale: Double-decker Electric Bus with 640 kWh Battery
The body has been manufactured using modular aluminum, while being lightweight and easy to handle. Now, a technical detail facilitating the driver's work when navigating through complicated spaces will be the rear axle steering system, as it can turn its wheels independently from the front ones, perfect for complicated maneuvers.
Electrip: Mechanical Features
Electrip's autonomy has not been disclosed so far by Letenda, but what is known is the electric motor supplied by Cummins, along with the powertrain control system. The battery is 222 kWh with variations up to 296 kWh. Continuous power is 150 kWh.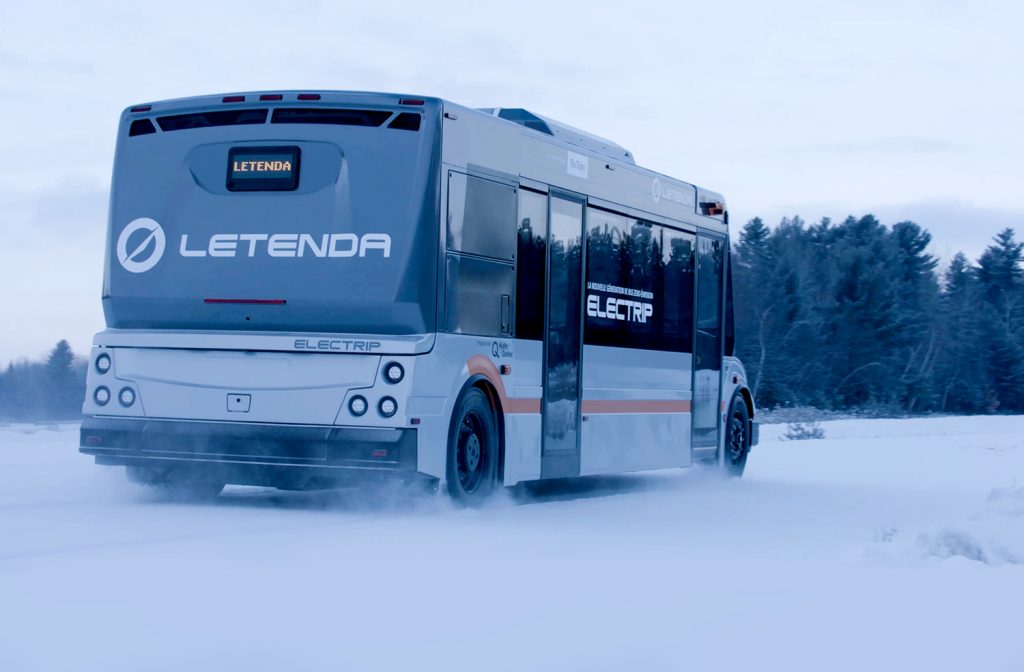 Protecting battery range during cold weather has been a job perfectly accomplished by Letenda. Management technology, energy savings and additional underfloor heating do the job to keep everything running smoothly, despite the cold ambient temperature.
About Letenda
Letenda was founded in response to a pressing need for innovative and sustainable solutions in public transportation. Designed around electric propulsion, Electrip reconfigures traditional bus geometry to increase comfort, accessibility, maneuverability and safety. Electrip will surprise transport companies and operators with its full-size low floor and performance. This vehicle will meet the growing need for 30-foot-long buses, a growing segment in North America.
Written by | Ronald Ortega