One of the features that made Extreme E stand out since its premiere in 2021 was gender inclusion and equality. Since season 1, both men and women have competed equally in the 100% electric off-road category aboard the ODYSSEY 21, a vehicle with identical mechanical characteristics for all teams.
Now, the call for inclusion by the division created by Alejandro Agag extends to mechanics and engineers around the world through the newly created "Racing for All" initiative, which aims to provide opportunities to those talents seeking to be part of a new sustainable sporting generation.
Currently, each Extreme E team has 5 mechanics or engineers to attend to all the details of care and maintenance required by the ODYSSEY 21 during races. Now, through this initiative, a vacancy is opened for a sixth man, with the objective of obtaining practical and real experience, given that the profile is directed towards professionals with less than one year of experience.
Related content: Gender Equality: One of the Main Pillars of Extreme E
It is worth noting that Lewis Hamilton is listed as part of those responsible for this initiative through The Hamilton Commission's Accelerating Change. In addition, the 7-time Formula 1 champion has his own team in the series, X44, driven by France's Sébastien Loeb and Spain's Cristina Gutiérrez.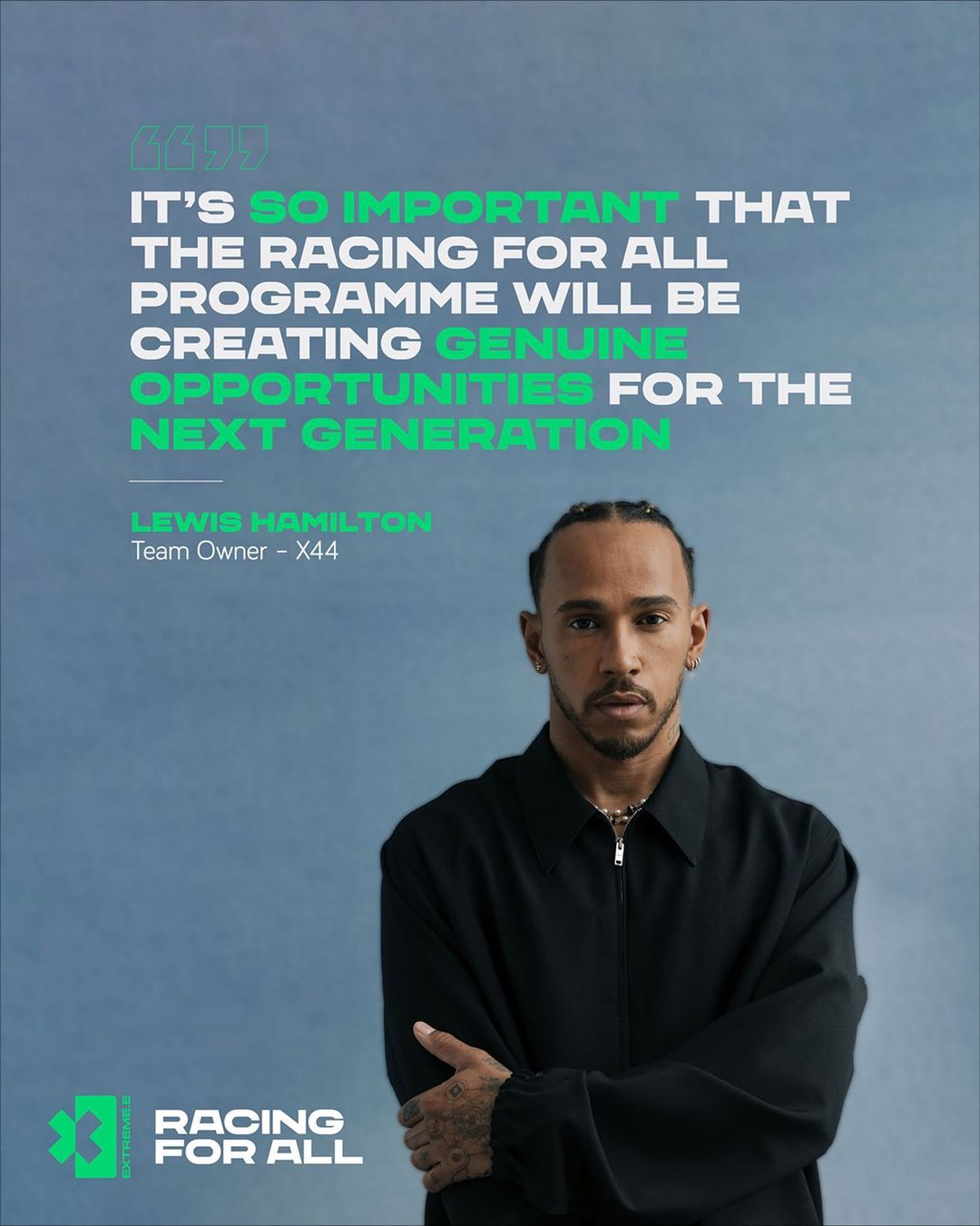 "We know from the Hamilton Commission's findings that our industry is a difficult place to penetrate, particularly for those from underrepresented backgrounds. That is why it is extremely important that the "Racing for All" program creates genuine opportunities for the next generation," Hamilton said in an official press release.
Finally, the application process for the "Racing for All" program is now open, where teams participating in Extreme E will have the support of the series to select their candidates, who will have the opportunity to join the configuration of each organization, even before the end of the current season.
Written by | Ronald Ortega