The theme of sustainability continues to gain adherents and, in this case, fans are raising their voices to have motor races that help preserve the environment.
An audience poll of Formula 1 (F1), conducted by Motosport and Autosport, reveals that the majority of fans were in favor of the highest category taking measures to join the protection of the ecosystem.
67% of those consulted support that sport is a platform to promote sustainability and diversity, and they see Formula E as a future heavyweight ally that could merge with F1.
Most of the fans, 56% exactly believe that the two series will eventually merge. In addition, on the issue of consolidation, experts pointed out that there are too many different race series and a consequence of the pandemic will be a consolidation. 36% of fans agree that this would be a good thing for the sport while 38% disagreed about it.
Jon Noble, F1 Editor of Motorsport.com told to the media that if he asked this question 12 months ago, he wouldn't had that support about the diversity issue. Also considers that campaigns such as Lewis Hamilton's with the Black Lives Matter movement have served as a great impetus to seek change.
Rodi Basso, former MD of McLaren, notes that "all across the generations, they're in favour of sustainability, but in particular, the younger generation are very keen on this point.
"This leads us on to the thony question that F1 and other series are wrestling with as they consider the future; the balance between being a pure entertainment and the need to demonstrate a sense of purpose," Basso added.
On an alleged long-term threat Formula E poses to F1, 67% of fans said the all-electric series do not represent such warning.
"I'm a bit surprised by these results. It really depends on the timeframe so if we talk about the next 10 years, this is understandable. I think there is enough space for the two categories to still compete on different fields," explained Basso.
"One is full electric competition and street events. The other is hybrid technologies and classic racetracks. If we look beyond that, I think Formula 1 has no choice than to evaluate the idea of switch into fully electric. But given that Formula E is the only one to have a licence to run full electric championships, then Formula 1, has the only option to either buy Formula E or find an agreement. So it really depends on the timeframe."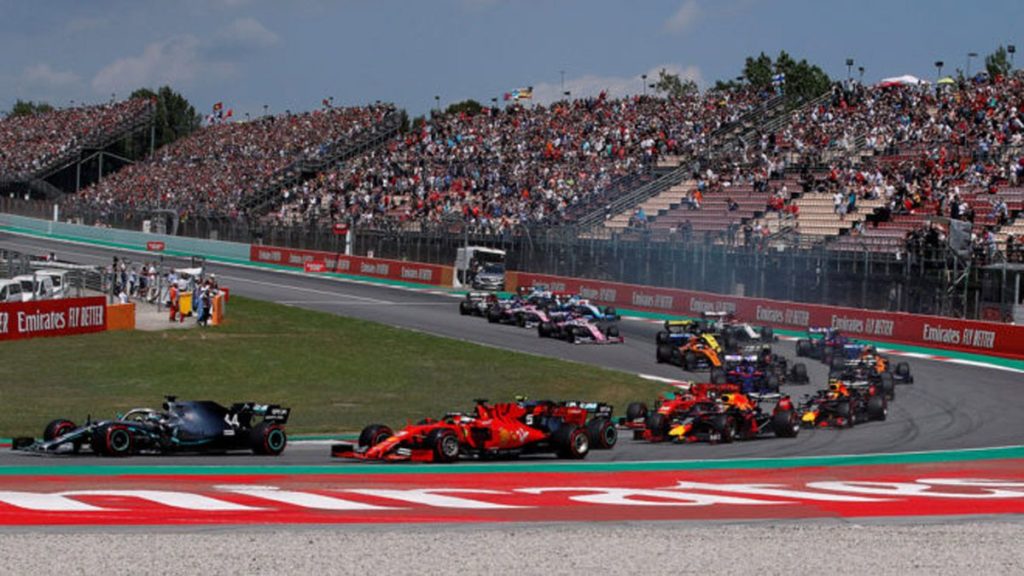 Mark Gallagher managing director of Performance Insights and columnist of GP Racing magazine said "diversity of racing categories has always been one of the appeals of motorsport generally, and be that racing or rallying."
Noble adds, "fans are attracted to access the best drivers in the best cars and the fastest cars. And at the moment, the technology isn't there from electric or from hydrogen to produce 200-miles-an-hour racing cars that can run flat out for two hours."
Monetary limits
According to the poll released by Motorsport and Autosport worldwide, 75% of F1 fans are in favor of establishing a cost limit within the series.
"There was an attempt to bring the cost cap in a few years ago," told Noble to media. "The idea didn't really generate the support at the time; concerns about teams finding ways around it. But it's now arrived, it's agreed. Obviously, there are some details to come in. It's still a very high level. But it seems that the fans are supportive of it, I don't think it will be detrimental to the sport. So I think it's a good step."
"I suspect it's not really a practical consideration for most fans that have never had that to confront what it's like to pay someone a million pounds a week or a month," Gallagher said adding that due to Covid 19, "there is no doubt that on the far side of 2020, we're going to have a world of scarcity in terms of budgets and available resources."
Another number revealed in the survey refers to support for Stefano Domenicali, CEO of Formula 1. The 54% support him and only 7% think he is not the right man for the position.
Basso worked with Domenicali at Ferrari in the Schumacher era as a race engineer and agrees with the fans saying "all the people in the survey, from 30-40 or older, are absolutely supportive of this move because of his domain knowledge. He knows very well the culture of the industry, the culture of the competition. He knows all the people and he's very well respected. So there is a lot of hope in Domenicali addressing the future of Formula 1. And I will personally agree with that."