A new chapter has been written in the history of sustainability competition by Forze Hydrogen Racing on January 19, as they finally unveiled the Forze IX, a true green power and speed machine that captivated from the first moment its mechanical capabilities were unveiled.
"Our goal is to achieve race-winning performance at a level that has never been reached before", this is how this brand expresses part of the objective with this vehicle, and knowing in depth the features, the brand is very close to achieving it, stating that the Forze IX is the fastest car in this category in the world.
The Forze IX is capable of reaching 300 kilometers per hour and accelerating in 3 seconds to 100 km / h with a force in its electric power unit of 600 kW (805 hp) powered by 240 kW (327 hp) provided by the hydrogen fuel cell. It weighs 1,600 kilograms and promises to surprise when it hits the track.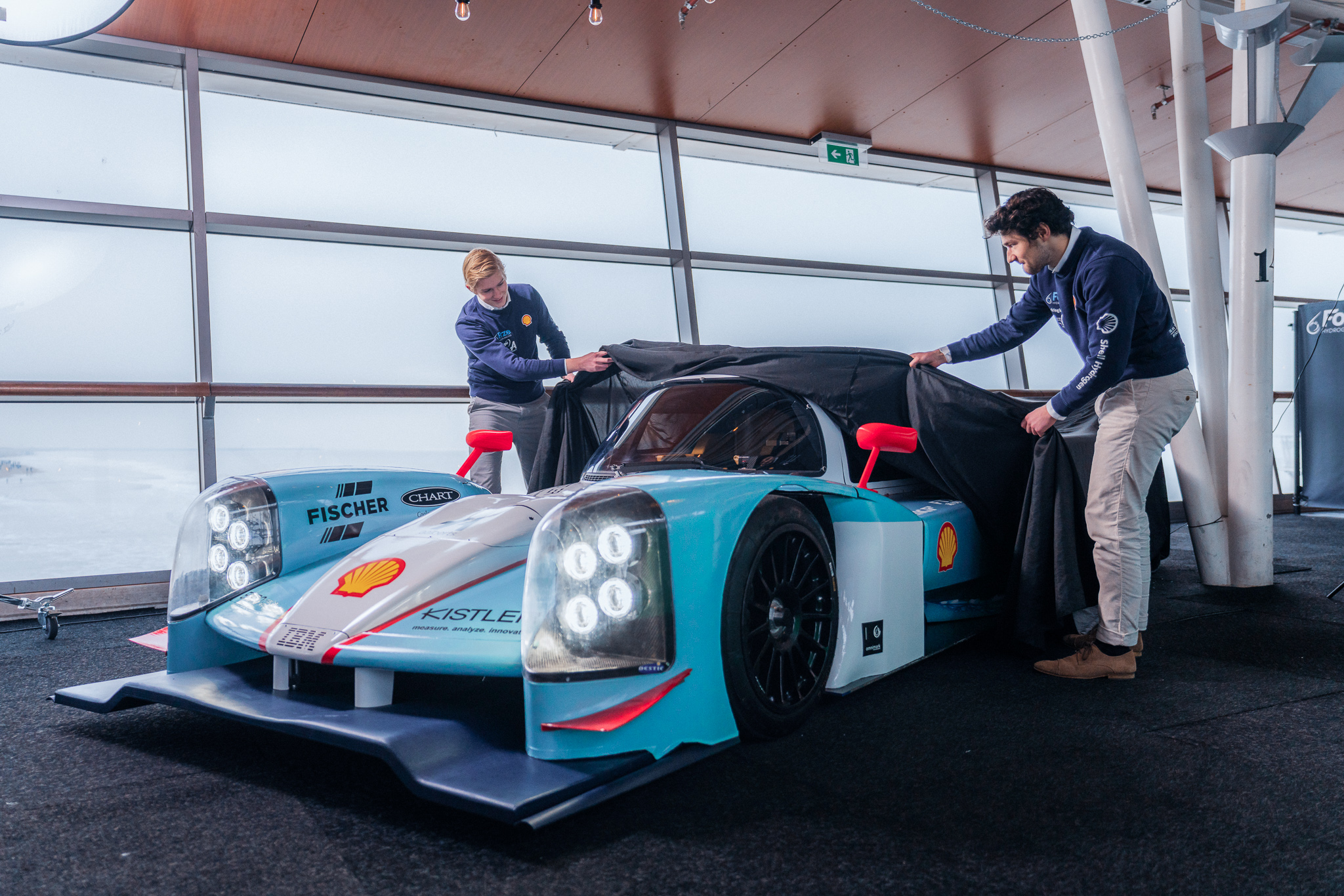 It was conceived to participate at the Supercar Challenge GT Class to face big brands such as Porsche and Lamborghini. However, the sustainable footprint is present, since Forze Hydrogen Racing is convinced that the power of competition lies on hydrogen as a sustainable fuel.
"For the past three years, we have been working on the design of this revolutionary racing car. Our engineers have developed the most innovative components and solutions for the Forze IX to ensure great achievements in the future."

Forze Hydrogen Racing
"Our dream is an emission-free racing future. We want to promote hydrogen as a sustainable alternative to fossil fuels by demonstrating that it can compete with conventional gasoline cars on track. We have already demonstrated that it is possible by building eight competitive zero-emission race cars, and the ninth car is on its way!" stated Coen Tonnaer, Team Manager.
Related Content: Forze Hydrogen Racing Aims to Compete in Gran Turismo
About Forze Hydrogen Racing
The Forze Student Team came to life in 2007 to make a positive contribution to sustainable mobility industry. With more than 60 passionate and talented students from the Delft University of Technology, Forze built the world's first hydrogen electric racing car. The team's objective is to promote the use of hydrogen technology in motorsports. Over the course of Forze's fifteen years of existence, nine race cars have been built, each faster than the last.
Written by | Ronald Ortega