Toyota is a strategic partner of the Olympic Games Tokyo 2020, providing all its structure, knowledge and technology at the service of the world's greatest sporting event. One of the key elements attracting attention in the Japanese capital has been the Mirai model, a hydrogen-powered automobile.
The Toyota Mirai is being used by the event organizers to transport staff members who work at the Olympic Village, proving that this green fuel has everything to become the propulsion of the future, but beyond that, the company's objective is to consolidate the use of hydrogen, become pioneers and disseminate their technology to different manufacturers worldwide.
Beyond being esthetically attractive, the car has a modular system manufactured by Toyota, which can be used on other models outside the Asian company. Its adaptability includes other transportation vehicles (boats, trains, static energy systems and buses).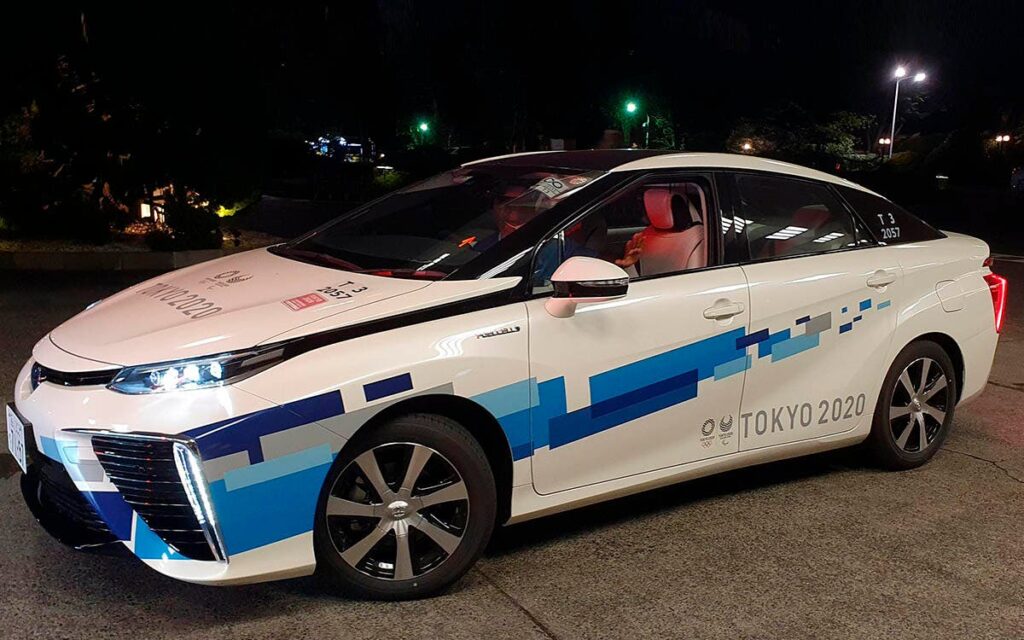 The new technology includes refrigeration, air supply, and a hydrogen line to be delivered to customers as the end result of two configurations: horizontal (80 kW or 107 hp) and vertical (60 kW or 80 hp) with a difference between them of just 10 kilograms.
Clearly, the Asian company's goals go beyond understanding the technology, and has been working to develop new hydrogen fuel cell capabilities to demonstrate to the automotive market the benefits the Mirai can provide.
Related Content: Hydrogen takes over olympic games
Toyota Mirai Features
The Toyota Mirai's use at the Olympic Games Tokyo 2020 caused that people around the world turned to see the Asian manufacturer's model, as it has caused surprise due to its sedan shape capable of reaching up to 182 horsepower propelled by an emission-free hydrogen fuel cell with an autonomy range of 650 kilometers at full load.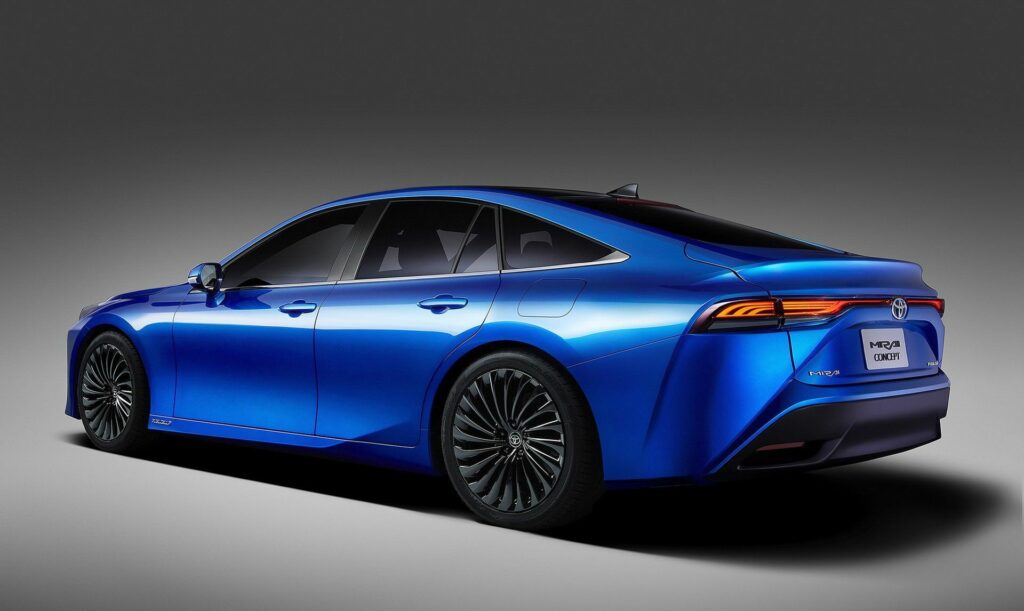 Three green fuel tanks are located under the rear seats and the trunk to replenish hydrogen in as little as 5 minutes (142 liters), taking the least possible time away from charging stations and providing propulsion. The Toyota Mirai "ingests" the air and hydrogen reacts with oxygen to generate energy which starts in the battery and ends in the electric motor.
Written by | Ronald Ortega