When the FIA Formula E was born, the category was highly criticized and discriminated against in the beginning, so much so that Sebastian Vettel made fun of Jean-Éric Vergne after confirming that he would contest the electric competition. However, it is now one of the most coveted and respected branches of motorsports, in fact not everyone has what it takes to race in the E-Prix.
Its rules, cars and circuits are full of surprise, emotion and adrenaline that makes it a true spectacle of speed and competitiveness, at the same time that it contributes to environmental conservation. Although, after six seasons and with the seventh in progress, is FIA Formula E an unpredictable category?
Yes, it is. Season 7 has six different winners so far, the fight for the championship is more intense than ever and anything can happen at the end of it, with four double-date dates to play. Nevertheless, what makes it unpredictable? It can be a set of several factors that are mixed together (cars, circuits, drivers, format).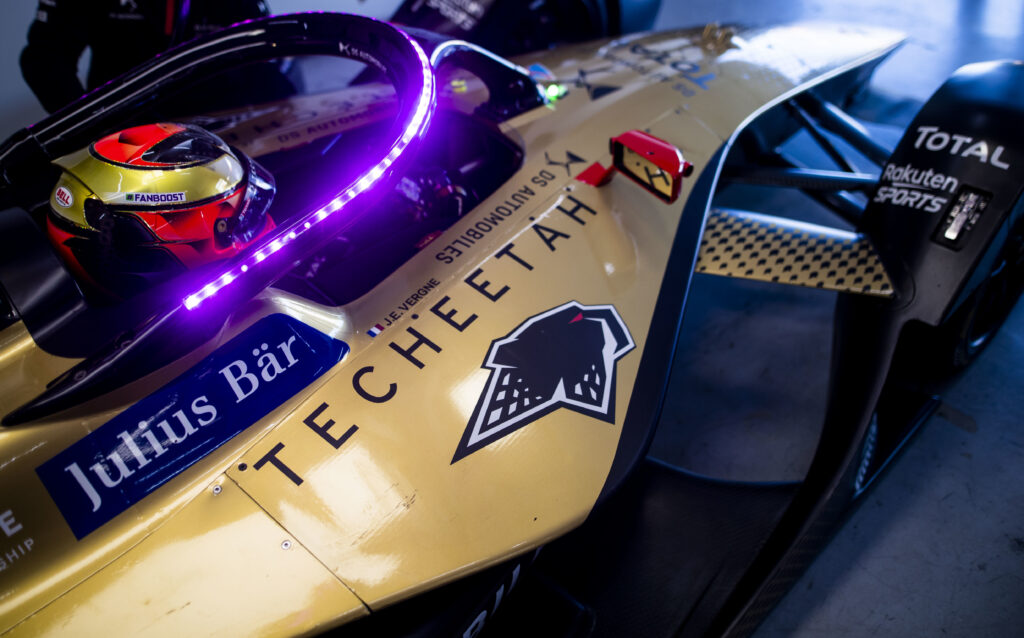 Related content: Change of opinions! Vergne and the curious story of him with Sebastian Vettel: he laughed in my face
The Formula E game
The playing field is fully leveled with the second generation of FIA Formula E (Gen2) single-seaters following a group of regulations arranged at the mercy of the teams so that their engineers interpret it in the best possible way, as long as they are within the margins of legality, which makes the category a war of technical and tactical strategy.
On the other hand, the experience and talent of the pilots are transformed into a mix of incredible subjectivity since they come from different categories, each with its own style, setting and functionality. Formula 1, GT, DTM, Super Formula and Formula 2 are part of the wide universe of competition that rests on the backs of the protagonists in each E-Prix.
The race format also does its thing to give a touch of suspense, which combining the talent of the pilots can lead to a real success for some, or on the contrary, a failure to make a mistake in any of the races. This is another very important aspect, since the street layouts have no mercy for the slightest mistake behind the wheel, being punished with total severity just for losing concentration for a few moments, which makes every weekend of competition a nervous wreck, and worse still, not knowing what might happen.
Written by | Ronald Ortega