Vertical take-off and landing aircraft (eVTOL) are increasingly gaining ground in the aviation industry. The Jetson Aero company knows this and has developed the Jetson One, a LiDAR-controlled single-seat aircraft capable of reaching up to 100 kilometers per hour in flight, safely and controlled, while being fully proficient at obstacle avoidance.
The speed developed is thanks to the eight electrified horizontal rotors that generate a power of 88 kW (about 118 horsepower). The 102 kilometers per hour top speed limit and its radar system to avoid collisions have been a sensation on the growing market. In fact, the company claims that all planned units for 2022 are sold out.
While many of the companies dedicated to this mobility sector develop plans and structures to build large-scale fleets, Jetson Aero revealed that the Jetson One is a multicopter created for fun. It measures 2,845 mm x 2,400 mm x 1,030 mm with arms deployed, but quickly shrinks considerably in size when retracted.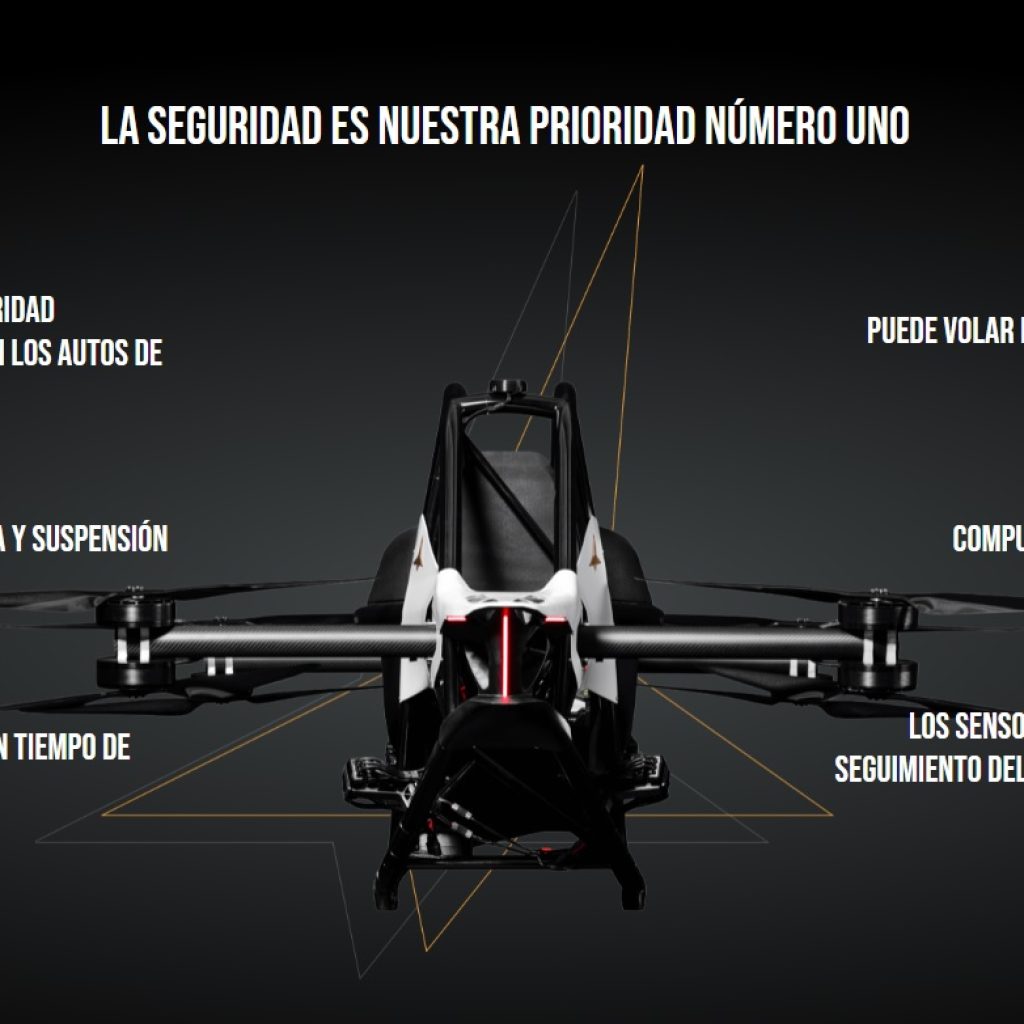 The eVTOL can only accommodate a single passenger. For this purpose, a seat suspended on a special aluminum and carbon fiber frame has been implemented, serving as a support for the rotors, which are assembled on four struts so that each one holds two of them co-axially.
Related content: eVTOL and eSTOL aircraft: What are they? Benefits and Differences
The Jetson One carries three computers ready to respond to all flight commands. In addition, they also perform a triple backup function in case something goes wrong during flights: for example, the eVTOL can continue flying if one of the rotors shuts down. If for any reason the pilot fails to give command signals, the aerial vehicle effectively controls itself and performs emergency landings reliably if necessary.
About Jetson Aero
Jetson is a Swedish company founded by Peter Ternström and Tomasz Patan in 2017, with the intention of turning everyone into a pilot and a mission to change the way people travel. Their goal is to make the skies available to everyone with safe, personal electric aerial vehicles. The "proof of concept" prototype was completed in spring 2018.
Written by | Ronald Ortega