The name Lucas di Grassi is synonymous with electromobility and speed. The Sao Paulo-born driver has competed in all Formula E seasons since its launch in 2014, date from which he has achieved a significant number of records and figures.
With Audi Sport ABT Schaeffler's departure from the Formula E grid, di Grassi is now without a team. Although the possibility of joining a team for 2022 is not ruled out, he has used the days following the Berlin E-Prix to say goodbye and thank everyone who has accompanied him on this journey on the electric road. One of them is René Rast.
1380 total points, 47 podiums and 14 victories, including the word "record" on the first two statistics, are some of the most outstanding achievements in the 7-year journey that the driver has gone through together with the team.
Individually, he chalks up a string of numbers that no other Formula E World Championship driver has achieved to date: 883 points, 35 podiums and 12 wins, which leaves him with an average total of 10.5 points per race.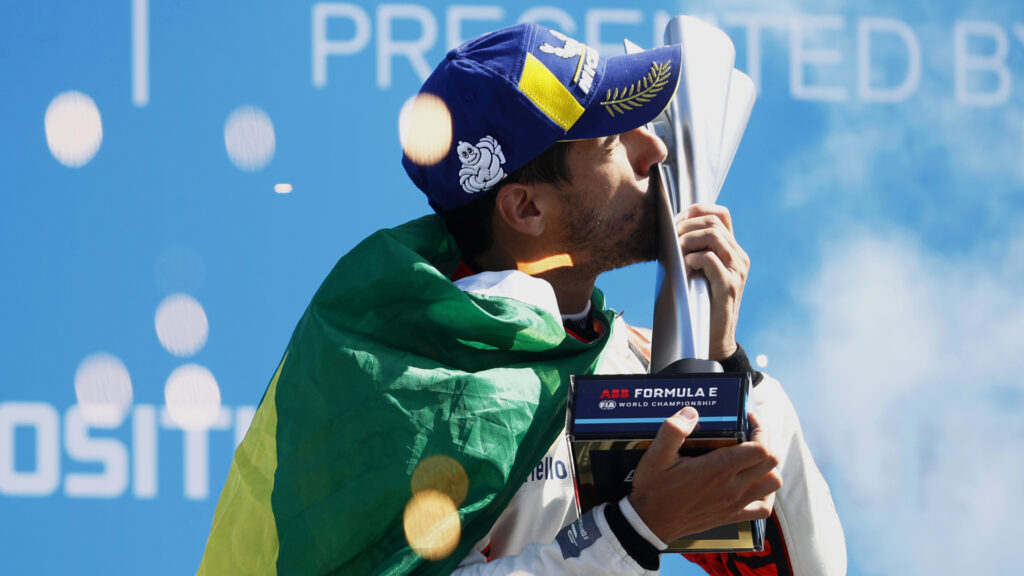 Given the veteran's incredible numbers and close relationship with Formula E, it is very likely that Lucas will continue to be involved as an advisor, according to information he provided to media sources.
"I'm not very, very worried. I will still be involved even if I quit in a few years. I would like to stay involved to bring this championship to a different level and make it even better. My future is in Formula E," the driver stressed in June during an interview.
Read also: Mercedes joins BMW and Audi: leaves Formula E in 2022
Di Grassi and Tesla?
Recently, the pilot expressed the opinion that "it would be great" to have Tesla in Formula E, replying a query made by Green Racing News' on Twitter.
"But first, Gen 3 era must be AWD (All Wheel Drive) and accelerate from 0 to 100 km / h in less than 2 seconds, and from 0 to 200 km / h in less than 4 seconds," he added.
The truth is that regardless the team or the role he plays, di Grassi will surely be with the competition for many years to come.
An Electric Road
Apart from dominating the tracks, the Brazilian has been one of the main promoters of zero-emission vehicle racing; but not only from the steering wheel, as his bet has reached innovative electric races, such as eSkootr and Roborace.
The first one will premiere as a series of electric scooters globally, with motorcycle riders, drivers, among others. It is expected to make its debut in late 2021.
The second, meanwhile, will be a series of autonomous vehicles championship, currently in testing phase, but it is expected to be launched very soon, becoming a research center for this kind of vehicles.
Written by | Osward Rubio