Lucid is one of the brands in the automotive market that bets on luxury and electrification. Several models have made their mark in the sector (such as Air, for example). Now, the brand is betting on the next level of power and electricity through the Sapphire 2023.
"The pinnacle of electric performance," is how the company catalogs its Sapphire model, which figures to be the world's first fully electrified luxury supercar sedan.
"Today, with the introduction of the Sapphire line, we take the next logical step forward. Lucid Air Sapphire, being the first Lucid product to carry the Sapphire name, builds on our technical prowess to take high electric performance to the next level," said Peter Rawlinson, CEO and CTO of Lucid Group.
The mechanical section enjoys tremendous power, as it is capable of reaching 1,200 horsepower thanks to three state-of-the-art motors manufactured by the company itself.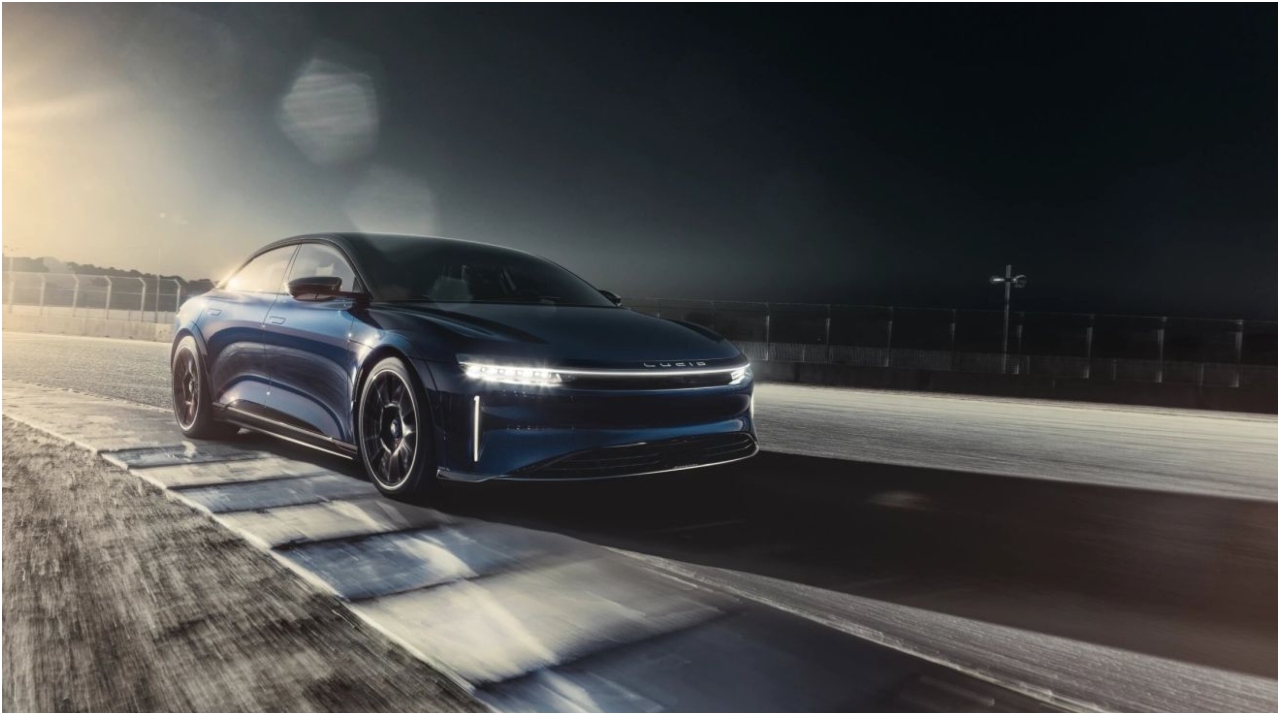 Related Content: Lucid Leaves Tesla Behind with Air Dream Edition Range Model
Speed and Luxury
The power units bring with them the brand's microjet stator cooling system and corrugated winding, while the dual rear-drive unit features new technology: heat exchanger and higher coolant flow rate.
All this makes the Lucid Air Sapphire 2023 accelerate from 0 to 60 mph in less than 2 seconds, while 100 mph is reached in less than 4 seconds. Undoubtedly, an absolute force of power that the company has wanted to keep in incognito, because although it claims it will exceed 1,200 hp, it does not reveal the exact figure.
Aerodynamically it looks simple, but it is not. An oval or curved design shows off from the hood to the rear. The front grille has been aggressively structured with airflow deflecting parts located in the lower area.
Also, the wind flow runs along the car's silhouette to achieve a desired lift effect, as well as being necessary due to the speed and power that the Lucid Air Sapphire 2023 can achieve.
Production of the car will begin in the first half of next year, although Lucid announces that production will be limited with deliveries expected in the U.S. and Canada at a cost of $249,000 dollars ($325,000 Canadian dollars).
Written by | Ronald Ortega