In addition to being environmentally friendly and offering efficient mobility alternatives to citizens, zero-emission vehicles have other virtues related to their impressive technological capacity.
In the battle that still exists between gasoline-powered cars versus electrified ones, another positive aspect arises for those that do not run on combustion. It is specifically the aerodynamic benefits of the "Lightyear 0".
The electric sedan has several aspects that draw attention for its innovation such as its production limited to 946 units, final price of 250,000 euros and a total focus on efficiency, including the entire roof with solar panels and a very peculiar format.
The Most Streamlined in the World
The vehicle created by the Dutch startupLightyearachieves an aerodynamic coefficient of 0.175. Cars such as the Jeep Wrangler has a penetration of 0.454 and the Mercedes-Benz CLA, which was presented as the most aerodynamic production vehicle in the world, achieves a Cx of 0.23, now surpassed by the Lightyear.
With specific regard to the electrified market, air efficiency increases with the Tesla Model 3 by 0.23, the Lucid Air by 0.21 and the Mercedes EQS by 0.20.
Read also:Mahindra and ABT Prepare Powerful Electric Single Seater for Formula E Season 9
Aerodynamics Importance
Despite being underestimated, aerodynamic power is relevant because the air offers resistance to progress that grows as the square of the vehicle speed, i.e., in the city it will have little influence, but on the road it will have a great impact on the amount of energy needed to move.
Features such as low body height, smooth surfaces, elongated roof and narrow rear part, as well as rear wheel fairing and tires are a match for the aerodynamic virtue of the sedan.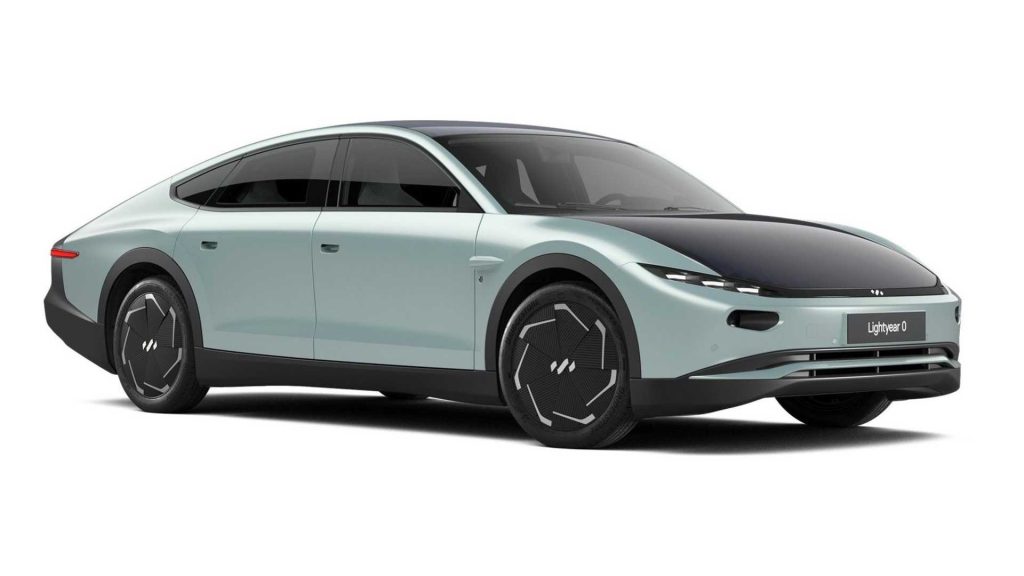 In addition to its penetration coefficient, the Lightyear 0 has a weight of 1,575 kilograms, a 60 kWh battery for a range of 625 km to which are added up to 70 km extra with electricity generated by its solar panel roof.
Its approach focused on efficiency over performance results in a 0 to 100 km/h of 10 seconds and a top speed of 160 km/h, but achieving a performance of 10.5 kWh/100km.