One of the concerns that may be experienced by those wishing to purchase an electric vehicle is the range. Knowing whether it suits their lifestyles and meets the requirements needed to travel considerable distances without being nervous about energy consumption is a priority.
Today, there are several models with countless battery range options. Some can offer 200, 350 or even 500 kilometers, distances that can meet the expectations of potential new consumers.
However, a few weeks ago Mercedes-Benz decided to go to the next level, conducting a touring experiment where it completed more than 1,000 kilometers of distance on just one battery charge using the Vision EQXX model.
Related content: This is Mercedes' Electric Future with the Vision EQXX Concept
A whole adventure began in Stuttgart (Germany) and ended in Silverstone (UK), covering a total of 1,202 kilometers and obtaining an average efficiency of more than 8.3 kWh/100 km.
The Mercedes-Benz Vision EQXX started in Stuttgart, crossing the French border near Strasbourg, then the car headed for the Calais highway in the north of the country to enter the Eurotunnel. Once in the U.K. it headed for the M25 around London, closing with a flourish at the headquarters of the Mercedes Formula 1 team.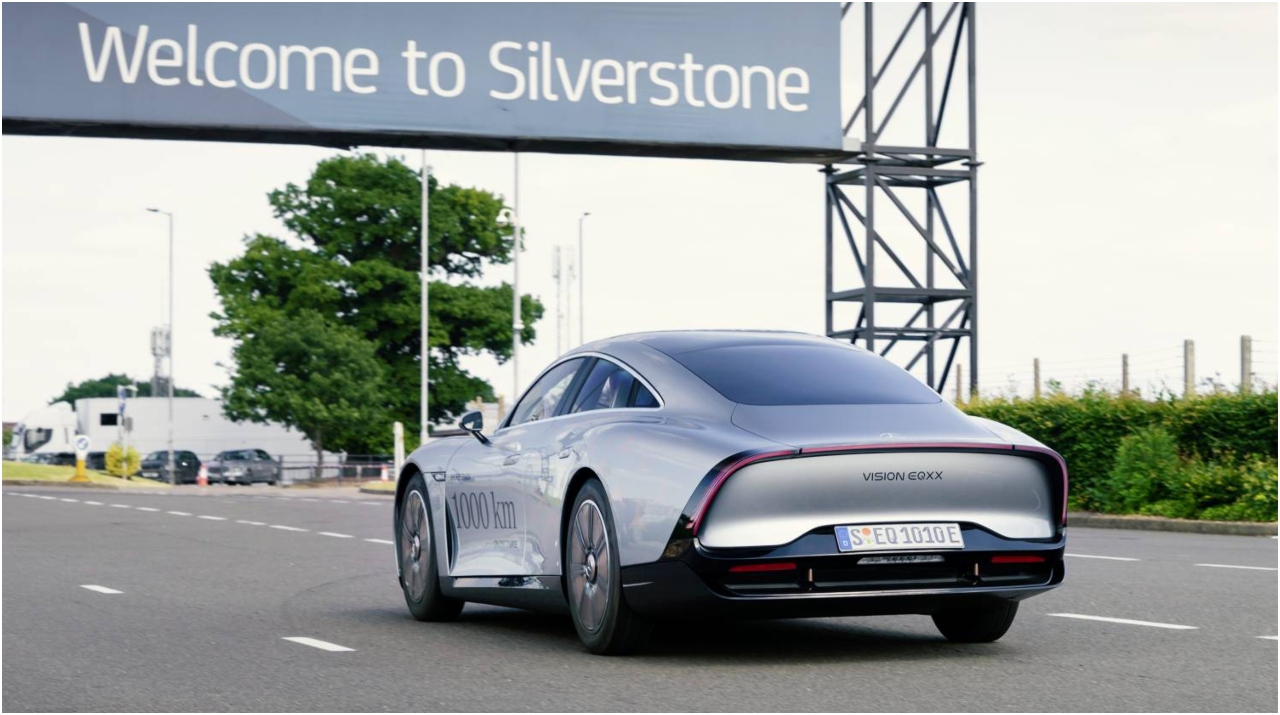 "As Mercedes-Benz strives to go all-electric by 2030 whenever market conditions allow, it is important to show the world what can be achieved in real terms through a combination of cutting-edge technology, teamwork and determination," said Markus Schäfer, member of the Board of Management of Mercedes-Benz Group AG.
The most curious thing is that the vehicle broke its own distance and autonomy record, given that it had previously completed 1,008 kilometers of stretch after making its mark from Stuttgart to Cassis. Undoubtedly, Mercedes' work can play a key role in conveying confidence to the next electric car buyers.
Written by | Ronald Ortega