Recently, the leading Chinese telecommunications company, Baidú, established an alliance with the automotive giant Geely to launch its own series of electric cars. But these brands have not been the only ones to show interest in taking over the zero emission car market, since now it is the turn of NIO, who will also seek to be a firm competition from Tesla with its 1,000 km vehicle called eT7.
Although the mechanical characteristics of the NIO eT7 are the subject of discussion, it is inevitable to leave aside the aesthetics of this vehicle, which breaks with the conventions of automotive design with an integrated autonomous driving detection system and a more than elegant appearance.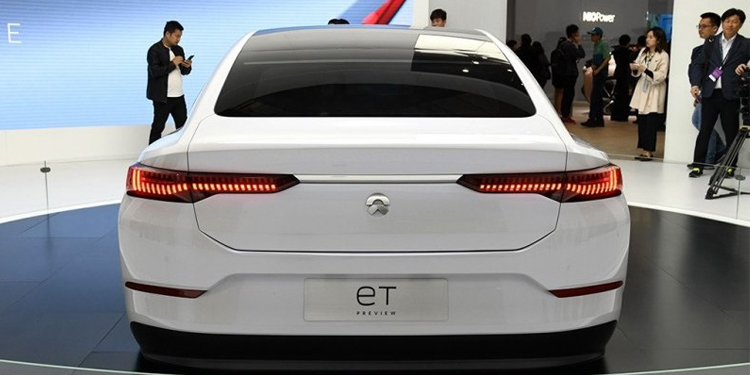 . As "Spacious, Cozy, Refined and Human A Second Living Room" NIO defines its benchmark car for 2022, which is created with futuristic technology that includes floating screens and a two-tone steering wheel. All this, spread over 5098 MM in length and 1987 MM in width.


However, the main attraction of the eT7 is the incredible 150 kWh battery, which gives it an extra long range of more than 1000 km, which combined with starting from 0 to 100 kilometers per hour in 3.9 seconds, results in a perfect combination to have a car that can compete with the giant Tesla, which does not stop growing.
Also with smart mobile life
The eT7 will feature the Qualcomm automotive cockpit platform, which is accompanied by an enormous communication capacity that includes receptivity for 5G, V2X and UWB networks, details that will provide perfect connectivity for the occupants, with high bandwidth and low latency.
NIO, with a runner history
From the hand of the Brazilian Nelson Piquet Jr, (formerly called China Racing) won the title of the first edition of Formula E held between 2014 and 2015, a fact that has undoubtedly helped this brand to raise its name among the main developers of electric mobility.

Read also: Laia Sanz: a moto racer without limits who will drive an all-terrain off-road vehicle
To read more information related to zero emissions races and sustainable mobility, visit us on Instagram and Twitter at our user @greenracingnews.

Drafting | Osward Rubio