It was an exhibition inside the center in New Orleans, United States, where the flagship car of the Porsche electric range called the Taycan, achieved a new Guinness record for its record.
In the footsteps of the American pilot Leh Keen, the Taycan reached 165.1 kilometers per hour (102 mph), the highest speed achieved by a vehicle in a closed building, looking through the rear view mirror the previous mark achieved that registered about 138,4 km / h (86 mph), which was not been beaten for a little over seven years.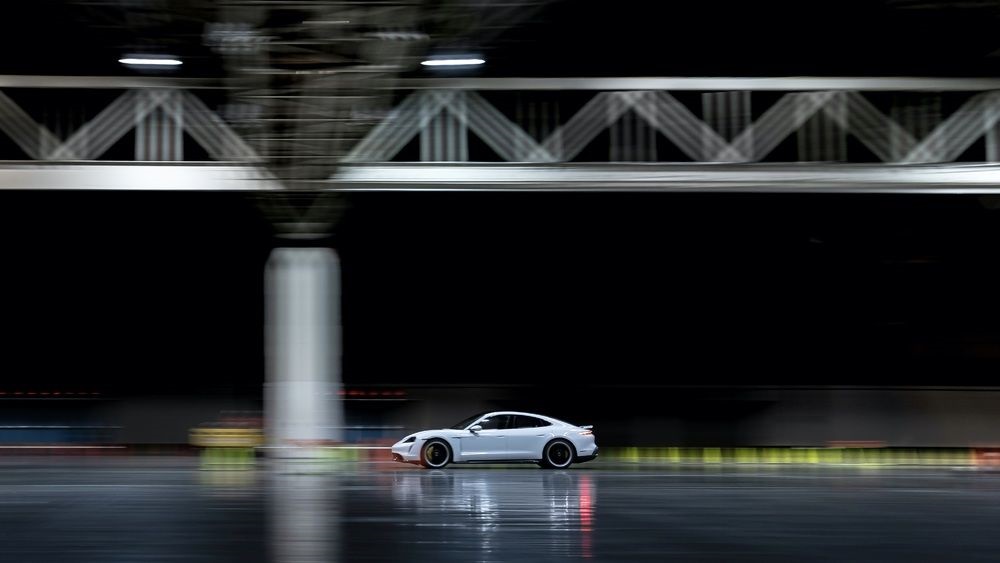 The confidence conveyed by the Taycan Turbo S, which features all-wheel drive to maximize grip, powerful carbon ceramic brakes and the ability to accelerate from 0 to 100 km / h in just 2.8 seconds (0 to 60 mph in 2.6 seconds), allowed Leh to comply the most difficult Guinness World Records rule: had to start and end the attempt with the car parked in the building.
The place that hosted the milestone was the Ernest N. Morial Convention Center, in New Orleans (Louisiana), which has a space of more than nine hectares, ranking as the largest enclosed space for exhibitions in the United States. 
I didn't really appreciate the magnitude of the record attempt until my first rehearsal. The surface is so unpredictable, so slippery, that you have to fully trust your car. It was really like ice and you are going full throttle as you approach a really hard wall. Suddenly, even a huge space like the one we had seems very small," 

Leh Keen
"I could feel the Taycan's systems taking notice, working to keep me on the straight line. Accelerating with such thrust on such a variable surface was incredible. Not for a moment did I doubt that I could do it." he said after his record attempt. 
It should be noted that, in early 2021, Porsche reported that despite the crisis caused by the global pandemic, during 2020 it managed to sell more than 20,000 copies of their Taycan model. 
On the other hand, the automotive giant of German origin announced that the electric version of their Macan model is already in the manufacturing process. "The car will be produced in Leipzig and its manufacture is under development, this will come in the next few years," said Cristoph Klein, Sales & Network Development Director of Porsche Latin America.
 To read more information about zero emission vehicle racing, follow us on Twitter and Instagram as @greenracingnews.  

Read also: Cassidy, ready to take on the challenge in his debut

Drafting | Osward Rubio