Komatsu Greenhouse Gas Alliance will contribute notably to carbon reduction after strategically partnering with several companies to develop an electric mining truck that will have a positive environmental impact on the industry, one of the most polluting sources on Earth.
The Japanese company announced the alliance with a number of technology firms to execute this project. Rio Tinto, BHP, Codelco and Boliden are the companies working hand in hand with the Asians for the planning, development, testing and subsequent distribution of the sustainable truck, promoting a green future in the mining industry.
Komatsu's main target will be giving shape to an electrified dump truck, capable of operating by multiple energy sources (electricity, lithium, hydrogen) offering the highest possible performance, considering that it will be a heavy machinery requiring higher demands and capabilities than a small vehicle.
Related Content: Hyundai's Hydrogen Fuel Cell Truck Reaches One Million Miles Traveled
Komatsu's Vision
The idea of Masayuki Moriyama, President of Komatsu's Mining Business Division, goes beyond developing an electric truck. His main objective is to combine different technologies in order to create a unique, long-lasting model with sufficient autonomy to perform its tasks.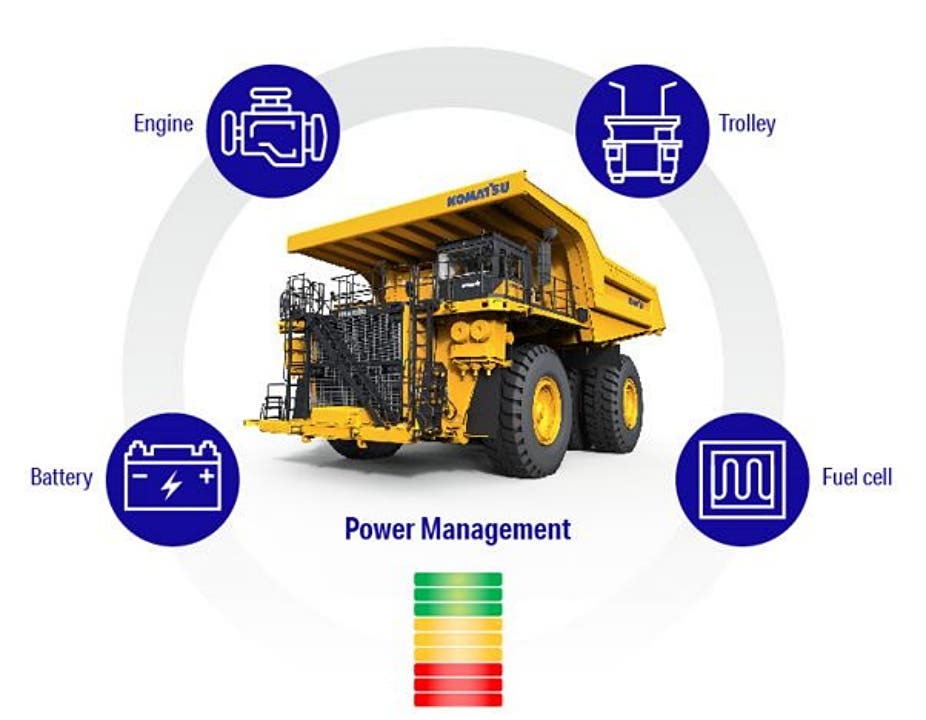 Clearly, this is necessary to reduce greenhouse gases, currently affecting the planet, and the mining sector plays a fundamental role. This is why Komatsu sees this sector as a key player on the road to sustainability, and is willing to make a change.
Reducing carbon emissions by up to 50% is one of the company's long-term objectives ( they expect to accomplish it by 2030), in order to achieve 100% sustainable mining by 2050. The process has begun with a first prototype of the truck that is being tested in the United States, set to be presented by September 13 at MINExpo 2021, to be held in Las Vegas.
Written by | Ronald Ortega