The company is developing a hydrogen fuel cell-powered marine launch.

QEV Technologies is currently working on public tenders with Germany, Greece and Portugal.

Javier Navarro, COO QEV Tech Bus & Truck: "For a fossil fuel vehicle to be electrified, it must not have a 5-year longevity".
From five different hydrogen projects including a minibus, to the addition of small delivery vans to its growing fleets, are among the main novelties that the Spanish-born company, QEV Technologies, has unveiled through an exclusive interview with Latam Mobility and Green Racing News team, through COO of its Bus & Truck division, Javier Navarro.
The executive, who has more than 20 years of experience in the electromobility sector, focusing on fleet services and large scale fleets for deliveries, municipalities and service companies, used the opportunity to explain the features that a combustion vehicle must have in order to be electrified.
Does QEV consider or already have progress in any project involving hydrogen as a fuel?
Yes. From the QEV Tech Bus & Truck division, we are developing up to five different projects: a 6-8m long minibus with hydrogen fuel cell; a high-floor intercity bus, also with hydrogen fuel cell and with a Catalan manufacturer; a cement delivery truck with hopper, also with hydrogen fuel cell; also a tractor unit and a 12m long bus, both with hydrogen fuel cell; and finally, a 13m long marine boat with a hydrogen fuel cell that has a range of ~100 km (~63 miles).
Besides Peru and Mexico, which other Latin American countries have the potential/projection to receive QEV Tech Bus solutions and why?
Actually all countries, not just in Latin America, but all over the world, are susceptible to electrification. It all depends on the longevity of the fleet, the financial capacity of the operator, the country's own legislation, as well as the orientation of the project: whether it is private or linked to a specific public-private tender, with its own characteristics and objectives to be met.
QEV Tech Bus & Truck is technically developing solutions for different countries, such as Colombia, Chile, Guatemala, Mexico, Costa Rica and Peru, and also in Europe, we are developing our activity in Spain, and taking steps with public bids in Portugal, Greece and Germany. Our competitive advantage allows us to efficiently and optimally perform, satisfying both client and end user.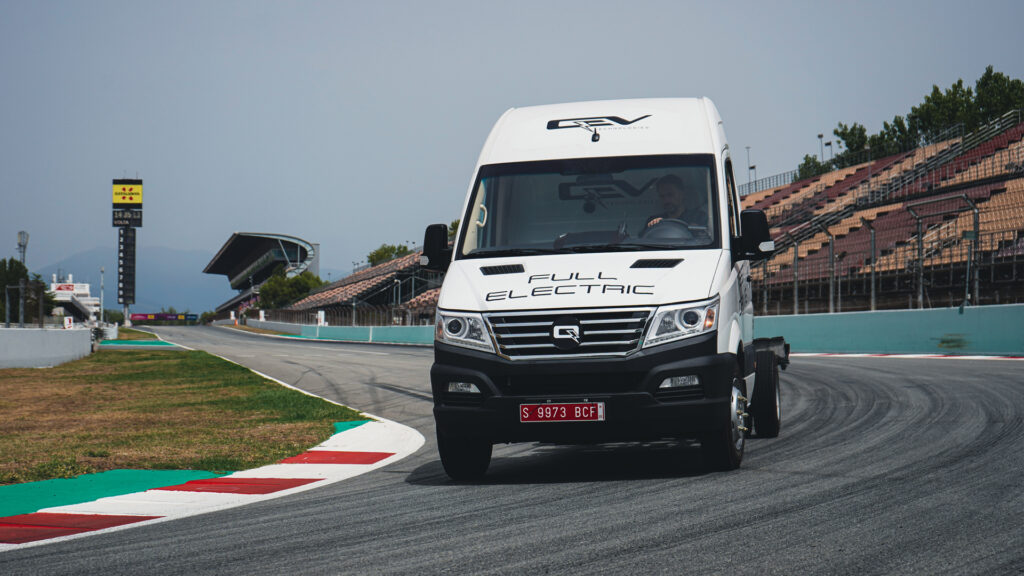 Explain to us the experience in developing the E-Titan propulsion system, the first 100% electric bus in Peru. What are the results obtained after its launching, and are there any plans for its large-scale massification?
The first E-Titan electric bus manufactured in Peru was acquired by the electric company ENGIE. The second unit belongs to our partner MODASA, a leading Peruvian bus manufacturer. This unit is currently being tested with different operators: either in Arequipa or in Lima, and in other possible cities we are still evaluating. For QEV Technologies, the purpose of these tests is to determine the characteristics of each operation, and the energy required for the public/private transport service.
Tell us about QEV Tech Bus' news and goals for the coming months and years.
QEV Tech Bus & Truck division is going to incorporate into its fleet small vehicles and vans from different types and sizes: from a car-sharing vehicle to vans for last mile delivery, goods and people transportation. We are currently in the homologation process, taking as a reference the European legislation, whose evolution and updating is generally a reference and is applicable to other countries. We expect to present the complete lineup by the end of 2021.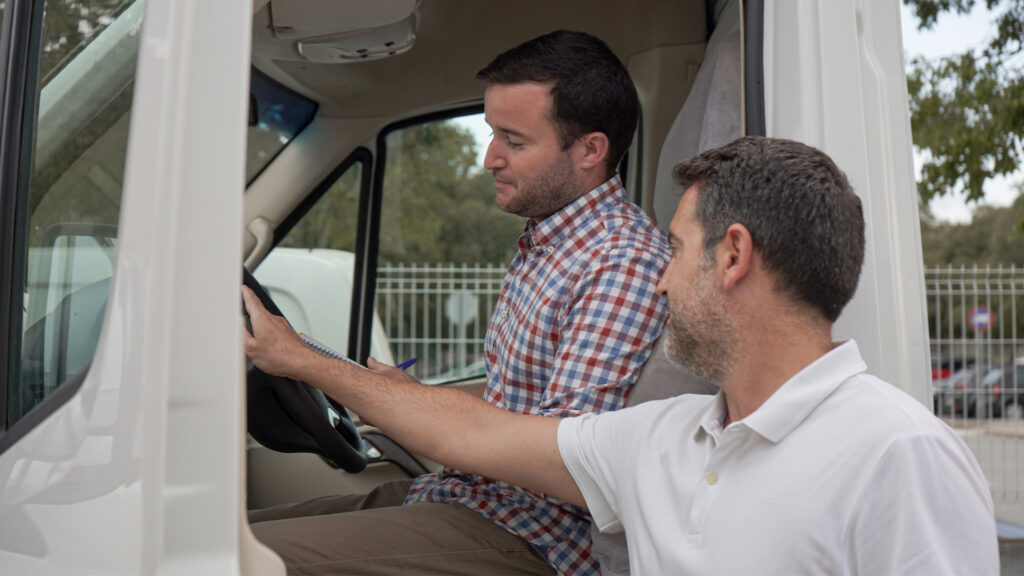 What specifications must a vehicle have in order to be eligible for conversion to electric vehicles? Which ones do not apply?
Fundamentally, the vehicle must not have a lifespan of more than 5 years, as it makes no sense to electrify a vehicle susceptible to maintenance or with conditions affecting, such as corrosion in some parts or the need to replace an important component, which, together with the passage of time, have an impact on its condition.
Second, the vehicle configuration and length must allow the battery required for the operation. For example, if a bus is running 200km daily, the bus electrification must match or exceed the daily distance range, with no need to stop for recharging while on route. This vehicle will be recharged during off-peak hours, when it is not performing any service.
On the other hand, we also study and simulate routes exposing the necessary energy to be shipped and how the operation should be carried out with opportunity recharges, as well as the necessary power and charging times: the EV is not only refueled during off-peak hours, when tariffs are cheaper; we also look for time fractions during the day when the vehicle can make a stop.
Basically, each vehicle susceptible to be converted to electric requires a detailed study, because all the characteristics are considered: configurations, axle weight distribution, chassis, bodywork… And this is the main competitive advantage of QEV Tech Bus&Truck: in contrast to other companies whose solutions are "standard" and canned, QEV Technologies performs a comprehensive and detailed study for each vehicle and project, adjusted to its characteristics and objectives.
Therefore, QEV Technologies proves that it is dedicating efforts and resources to industrialize itself, increasing company's capacity, independence and autonomy in production.
"A joint venture with BtechC and Ronn Motor Group has been introduced for the big D-Hub project: a Decarbonization Hub located in Catalonia, Spain, which would allow us industrialization, as well as emancipation regarding suppliers and stakeholders," Navarro said.
You can read the press release HERE.

Interview | Osward Rubio