For a competition like Extreme E, where pilots drive at terrain conditions limits, car quality and strength are critical safety issues.
An example of this was the impressive roll-over of CUPRA racer Claudia Hürtgen at Saudi Arabia's inaugural X Prix. After the accident, she was unhurt due to her Odyssey 21 electric SUV.
Giuliano Fernandes, founding partner of CBMM, a cutting-edge company responsible, with Spark, for developing chassis and roll cage for its racing car fleet with components already tested, revealed about the design and construction of these powerful vehicles that move the category forward.
Related content: Latin America will have Extreme E exclusive content in National Geographic
"CBMM was very excited about Extreme E's entire concept and wanted to be involved from the beginning when we heard about Alejandro Agag's plan, to race electric SUVs in remote locations," he said.
"We believe motorsport is extremely important in promoting an innovative environment and allowing technological developments with the most experienced companies and professionals in the world. CBMM believes there is a total synergy between its purpose and Extreme E's, both with an ambition to develop and promote technology and sustainability," he explained.
Regarding Hürtgen's accident in the Arabian desert, Fernandes noted: "It was possible to test the superstructure and extreme safety of ODYSSEY 21, the e-SUV developed by Spark of France, using CBMM's niobium material technology, developed in Brazil. Seeing Claudia walk away normally after a stunning accident, a scene that went viral around the world, reinforced that the job was well done and that using super-strong materials both helps in terms of sustainability and saving lives."
Niobium use
One of the key elements featured in the Extreme E cars is niobium, a ductile, gray, soft and rare transition metal. It is used in alloys. It is mainly employed in steel alloys, on which it confers high strength.
"Niobium is a processed metal that improves performance and sustainability of different materials. Our intense R&D program constantly develops its unique properties and multiple applications in different sectors," Fernandes detailed.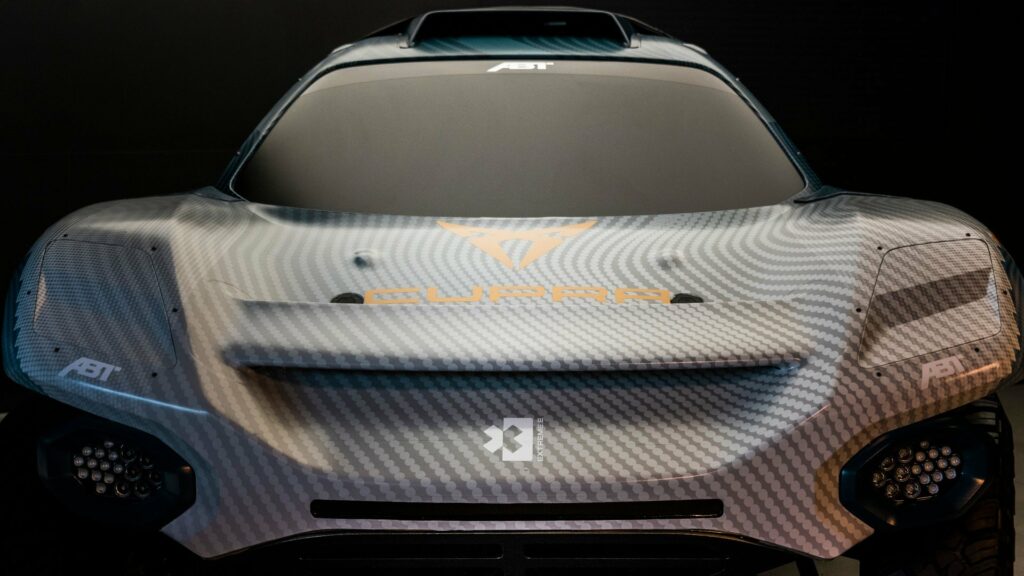 He noted that "niobium is a key material used to manufacture both Odyssey 21's chassis and roll cage at Extreme E. Using niobium steel provides increased strength and elasticity of the steel alloy, making the material stronger and tougher at the same time, a unique benefit that is essential to help increase automobile safety.
Niobium has a wide range of applications and can be found in many vital sectors, including construction industry, for example, structural steels which make buildings safe. It is also used in energy sector and is leading toward more sustainable ways of generating, distributing and consuming energy.
CBMM's work and its weight in automotive industry
About the company Fernandes said, "CBMM's history began 66 years ago in Minas Gerais state, southeastern Brazil. In 1961, CBMM started producing niobium. Little was known about this metal, but with innovation at the heart of this company's DNA, it was a pioneer and innovator at realizing benefits from this unique material.
Today, CBMM's niobium technology serves more than 400 customers in more than 40 countries around the world."
"CBMM is the only Brazilian company to be a partner in major sustainable motorsport platforms, such as Extreme E, Formula E and Rally, something we are very proud of," he added.
Read also: Formula E sets audience records around the world
He pointed out that " automotive industry has always been concerned about using the most advanced materials and technologies to ensure the safety and quality of its products. It is, as of today, one of the biggest consumers of advanced materials."
"Seeing this potential and knowing that motorsports is a great research and development campus for new and innovative technologies, we envisioned the possibility of starting something new and different, as an opportunity to lead electrification, electric mobility and niobium's revolutionary technology and applications to the world," Fernandes concluded.
Written by I Jhonattan González