Following arduous work, SVOLT announced the massive production of the first Cobalt-Free battery, which has been sought for the long-awaited future of electromobility, marking a turning point regarding energy for sustainable vehicles after completely eliminating this material.
The Chinese manufacturer Great Wall Motors is also involved in the project, as their cars will be responsible for carrying the batteries, being the ORA Cherry Cat EV the first one to use it. SVOLT now assures that it will be accompanied by lightweight materials that will enable aerospace-grade thermal insulation.
SVOLT's Cobalt-free battery will generate a 170 Wh/Kg energy density with a capacity of 82.5 KWh, resulting over 600 kilometers of range, offering a large distance after a single charge cycle. Furthermore, the company claims the device is completely waterproof and dustproof.
By January 2021, the company succeeded in producing 10 tons of cobalt-free cathode material at the factory in Jintan, China. Now, SVOLT produces two kinds of options (115 Ah and 226 Ah) consisting on 75% nickel and 25% manganese, turning the batteries into more sustainable and accessible options for mid-range markets.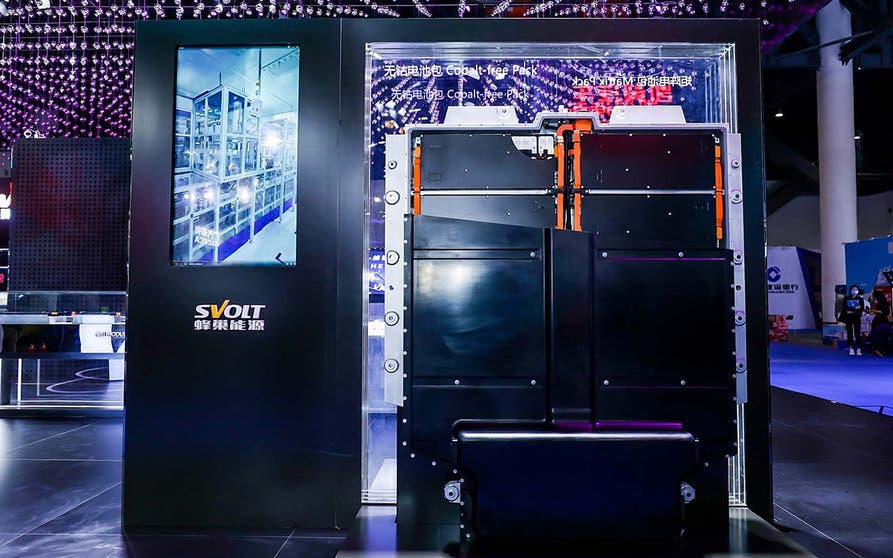 In order to make this possible, a 500 million yuan (65 million euros) investment has been dedicated to optimal research and development studies, which have yielded satisfactory results. As a result, SVOLT will raise its mass production on Cobalt-free batteries, something reduced by other brands, but never completely eradicated.
Related content: A way to increase Lithium Battery Capacity Discovered
It is worth noting that skipping cobalt could mean a more affordable cost for the batteries, as happened at Tesla, when they cut the use of the element in Model 3, and thus, the price decreased making the car more accessible when compared to its previous value.
"Several years ago, we realized that limited cobalt resources can obstruct the sustainable development of electric mobility. That's why SVOLT is aiming to be a continuous leader for the battery industry through its research and development efforts, to take advantage of new technologies and become a leading manufacturer," said SVOLT President and CEO, Hongxin Yang.
About SVOLT
As a global high-tech company formed by Chinese automaker Great Wall Motors, SVOLT develops and produces lithium-ion batteries and EV systems, including energy storage.
SVOLT is headquartered in Jintan District, Changzhou, Jiangsu Province in China. The headquarters of the European subsidiary SVOLT Energy Technology (Europe) GmbH is located in Frankfurt am Main. It employs around 3,000 people worldwide, about half of these people work in research and development (R&D). By 2019, SVOLT registered more than 550 patents.
Written by | Ronald Ortega