It became popular due to the successful movie series: Back to the Future. Now, the Delorean Motor Company has brought back the car but in an electric version, since a few months ago it was confirmed that it would be back on the streets, however, recently the technical specifications of this classic car were revealed, among them, the battery capacity that will exceed 100 kWh.
The popular gull wings stand out at a glance, along with the headlights of the lights that have become more aggressive, technological and current look. In terms of measurements, the vehicle has 4,995 millimeters in length, 2,044 in width and only 1,370 in height, in addition to 2.3 meters in the distance of its axles.
The manufacturer has promised more than 300 miles (around 500 kilometers) of autonomy, where the battery above 100 kWh will play a key role. On the other hand, one of the factors that draws attention is the aerodynamic coefficient of the car, which is 0.23, a number at the height of the situation compared to other brands.
Related content: This is the Look of a World-Class Classic: DeLorean in Electric Version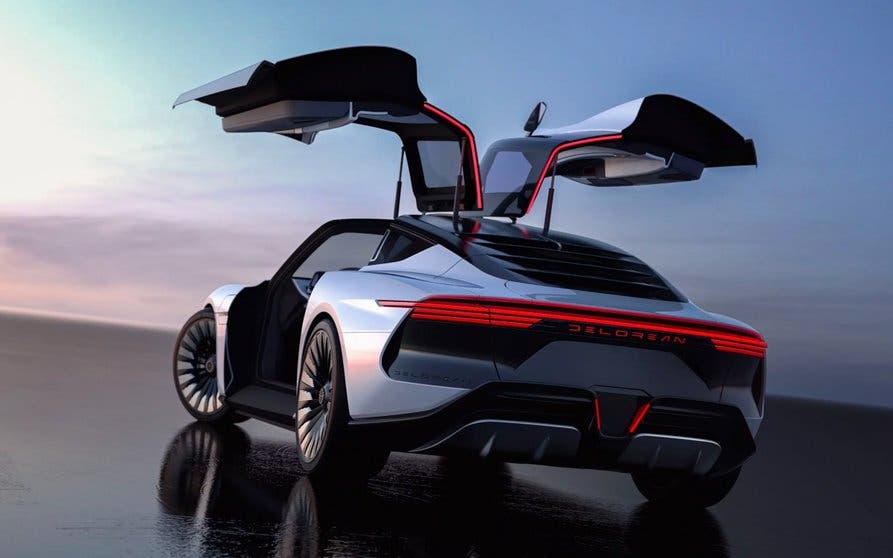 Back to the Present
For example, the Mercedes EQS boasts 0.20, while a Tesla Model Plaid is listed at 0.208. At the moment, the maximum power that the Delorean Alpha 5 engine will provide is not known, although, it has been revealed that it will reach 96 kilometers per hour in 2.99 seconds. In turn, it will be able to reach 128 kilometers per hour in 4.35 seconds.
The aesthetic section will be courtesy of Italdesign, which highlights current lines that adhere to the aerodynamic coefficient described above in order to ensure a great grip in curves. Finally, everything seems to indicate that the manufacturer will not only surprise with the Delorean Alpha 5, since on previous occasions has publicly admitted to work on other models.
Written by | Ronald Ortega