Talking about Ferrari is associated with elegance, strength, speed and luxury. Therefore, when thinking about their first electric vehicle, these characteristics invade the minds of the brand's lovers. It is not strange to think that the inclusion into the world of electrified mobility will come loaded with surprises that will increase the prestige of the organization.
Of course, before such an important step and total change at motoring level, the Prancing Horse has been reserved in order to reveal details when necessary or when they consider it appropriate. However, as revealed by The Drive media, the patent registered by the Italians has been published by the United States Patent Office, being able to appreciate specific and private details about this new vehicle.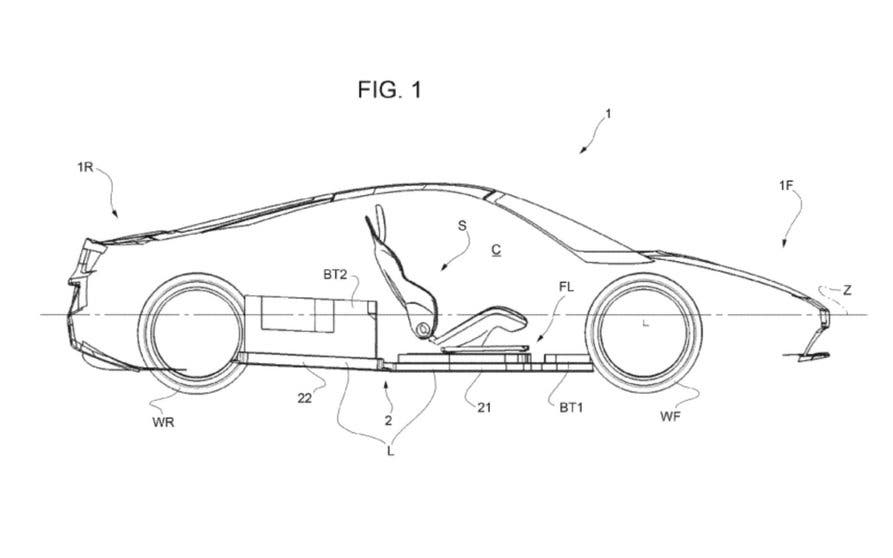 This new era of Maranello will arrive by 2025. The patent was filed in 2019, but it was not until January 26, 2022 that it was published in that office. Under the name "Electric or hybrid sports car" appears the design of the next step in Ferrari, a two-seater with a style similar to the Berlinettas, where the battery is located at the center of the vehicle.
Related content: Ferrari to Join the Transition! 2025 to Debut the First 100% Electric Car
The energy source, under the passenger compartment, meets vertical block shape with the intention of not increasing the space and height of the vehicle. From the images revealed, the battery appears to be large, which may be considered as a large amount of storage for demanding and long-duration trips.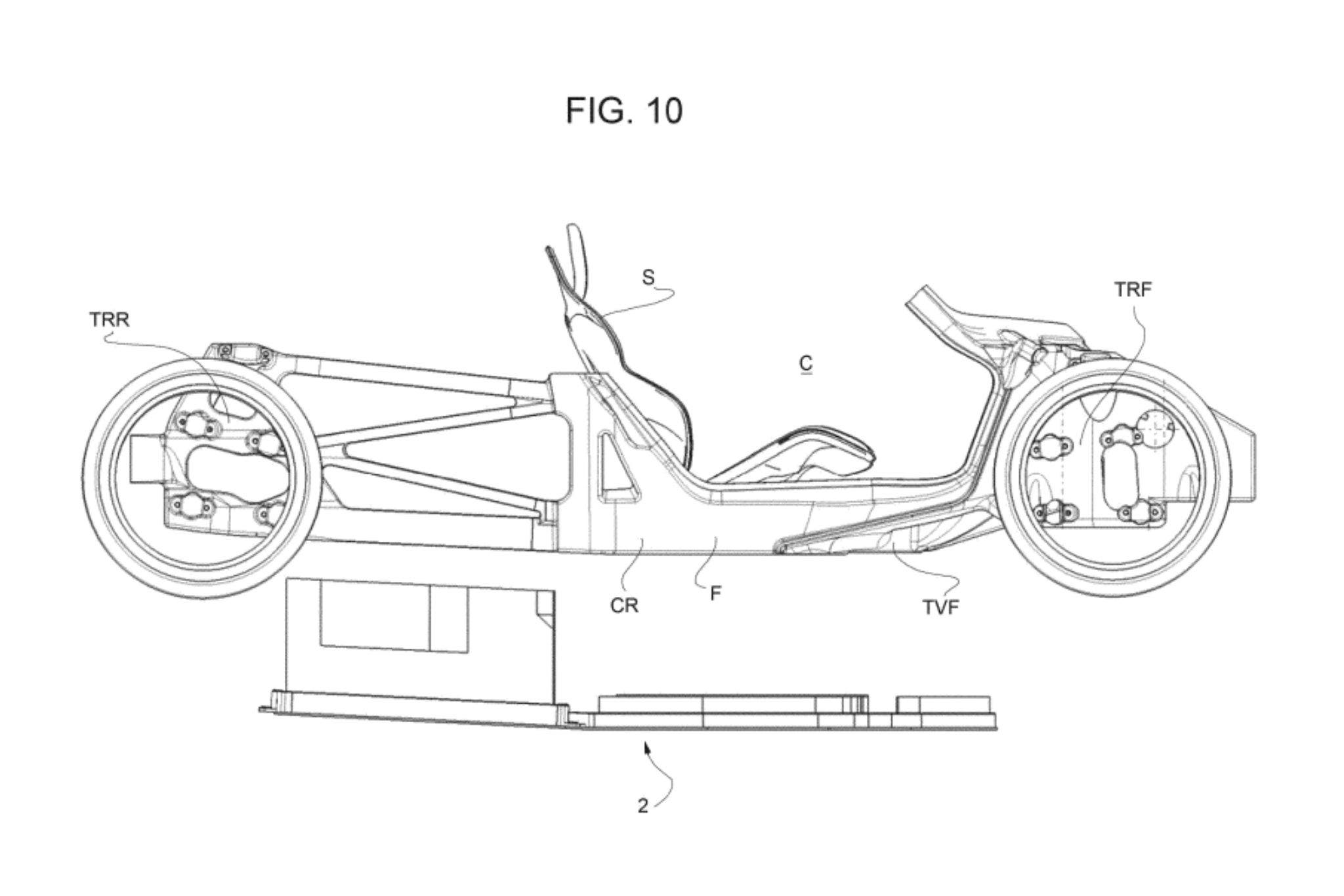 Another group of three small batteries also appears on the Prancing Horse, located under the seats and very close to the floor. Now, in terms of aesthetic details, the drawings show a slight inclination of the vehicle intended to generate downforce, something essential for a sports model.
Undoubtedly, Ferrari fans and lovers are eagerly awaiting this new model. Gone are the days when Enzo Ferrari bet everything on combustion engines. Now, under the leadership of John Elkann, current Chairman of the Italian brand, a new path is about to be written in the rich history of the manufacturer.
Written by | Ronald Ortega