The Volkswagen Group is working like other manufacturers to find suitable solutions for charging electric vehicles. In fact, they want to take this section to the next level through an innovative system that can be used wirelessly.
To date, the German company has made significant progress in this area, so much so that they have achieved a maximum charging power of 120 kW, and there is still a lot to be developed and discovered in the wireless charging sector.
The manufacturer is partnering with Oak Ridge National Laboratory and the University of Tennessee to make this a viable reality. Tests and studies are being carried out at the Knoxville Innovation Center, owned by Volkswagen Group of America, where a multiphase electromagnetic coil with power electronics has been developed to make the system a compact method that will ultimately increase battery life due to its technology.
Charging networks and stations have become a real challenge for electric car manufacturers, so having an optimal system for energy replenishment is vital for the successful future of the new era of the automotive sector.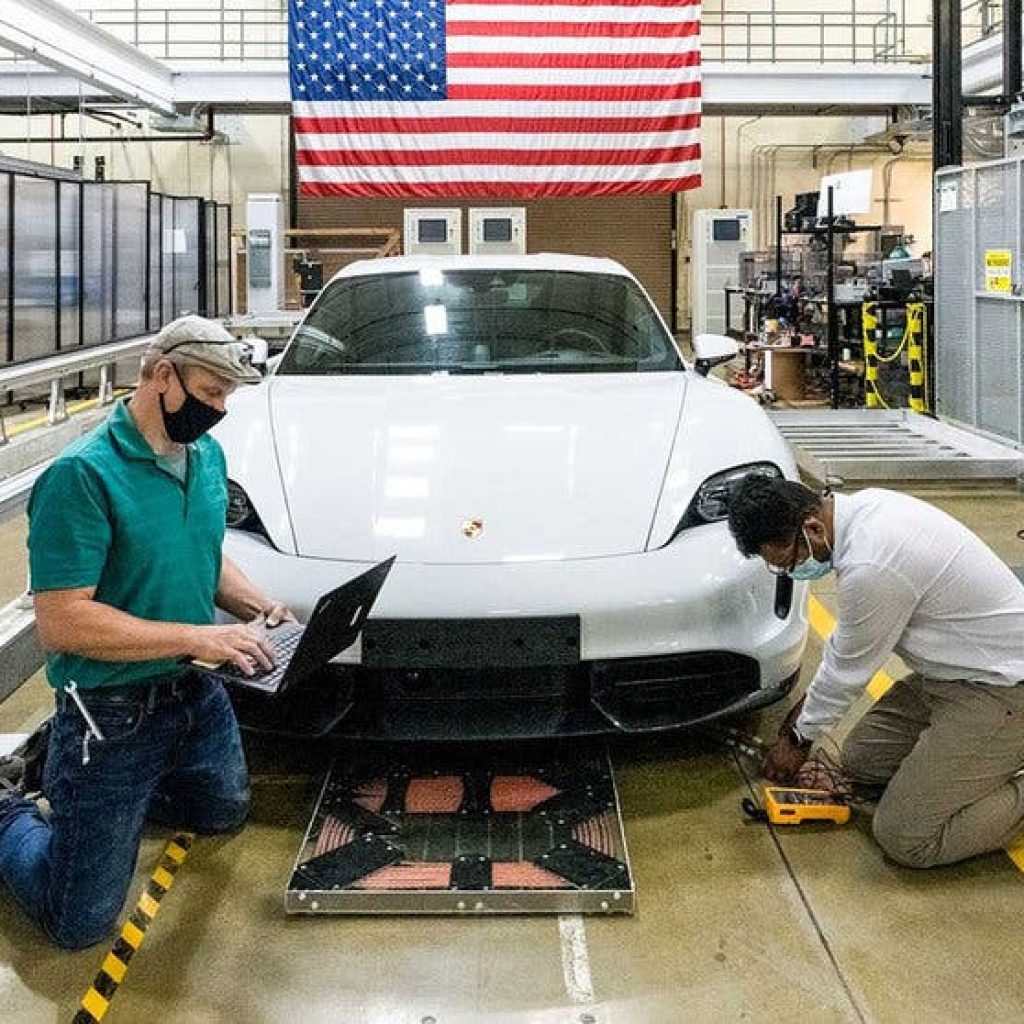 Related content: Volkswagen to have new laboratory dedicated to battery development
According to the company, before the study, charging speeds were very poor and the units were worryingly overheating. However, now there is 120 kW of power, which represents a great advance considering that previously only 6.6 kW were obtained.
However, the engineers working on this system want to increase that power and take it to 300 kW, which would fully recharge the battery of a Porsche Taycan in just 10 minutes, with no need for annoying cables and similar to what is obtained on current recharging points.
On the other hand, one of the biggest challenges has been to avoid the energy leakage that was being lost during the transfer from the device to the vehicle. Now, the margin has been reduced to only 2%, turning the Volkswagen Group's system into a 98% efficient one.
Finally, the idea of the German manufacturer is to continue testing this technology on Taycan models, as they have done so far.
Written by | Ronald Ortega