The emblematic New York Auto Show was the stage for the industry's major brands to present their most futuristic innovations and cars.
Held at the Javits Center in Manhattan, the event, which has been held since 1900, was a great party for car lovers and had its main protagonist among so many jewels.
The electric Hyundai Ioniq 6 won the World Car Award 2023, beating the BMW X1 and the Kia Niro in the last round of voting.
The choice was made by a jury of 100 distinguished international automotive journalists from 32 countries, who selected the winners by secret ballot based on their evaluation of each eligible vehicle as part of their ongoing professional process.
Related content: Schaeffler Unveils Technology for Placing Electric Motors in Tires
Attributes of the Winner
Ioniq 6 is Hyundai's second electric vehicle (EV). It has an aerodynamic coefficient of 0.21, among the lowest among EVs, giving it high energy efficiency.
The car can nominally travel 614 kilometers on one battery charge. The ultra-fast charging capability allows it to be recharged from 10% to 80% in 18 minutes.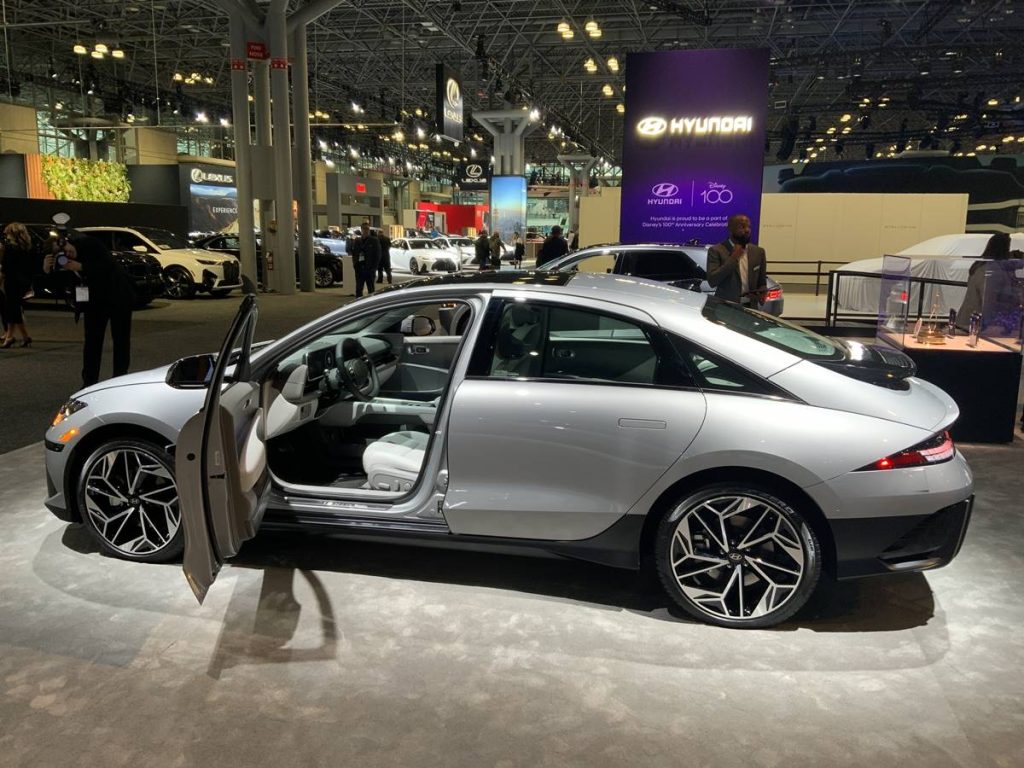 The car also has the highest safety rating from the European New Car Assessment Program. The cabin offers a flexible and spacious interior, creating a bright and clean atmosphere.
It also has digital side mirrors (optional) that replace the traditional mirrors with a camera and a screen, improving visibility and aerodynamic performance.
Brand Satisfaction
Through a statement, Hyundai President and CEO Jaehoon Chang said the award reinforces the South Korean brand's commitment to being a global leader in vehicle electrification and will serve to motivate the company.
In addition, the panel of judges gave the Staff of the Year award to Hyundai's global head of design, SangYup Lee, for his vital contribution to the most dazzling and innovative production cars and prototypes of 2022, such as the Ioniq 6 and the new Hyundai Kona.