One of the most awaited moments has finally arrived. eSkootr Championship (eSC) unveiled the official schedule for the inaugural season of the 100% electric scooter division, a series of new adventures is about to begin, where the way of looking at sustainable micromobility will change completely.
Big action-packed and electrified competitions are set to take over the hearts of motorsports fans. "Season 1, The Next Generation of Racing", this is how eSC defines the new sustainable series where scooters will take a 100% leading role.
Six destinations in total will grace the scooters' inaugural campaign. The first time the S1-X will officially hit the track will be May 13-14, in the United Kingdom. Two weeks later, the adrenaline will move to Switzerland, May 27-28. Then, the third round will take place in France, June 17-18.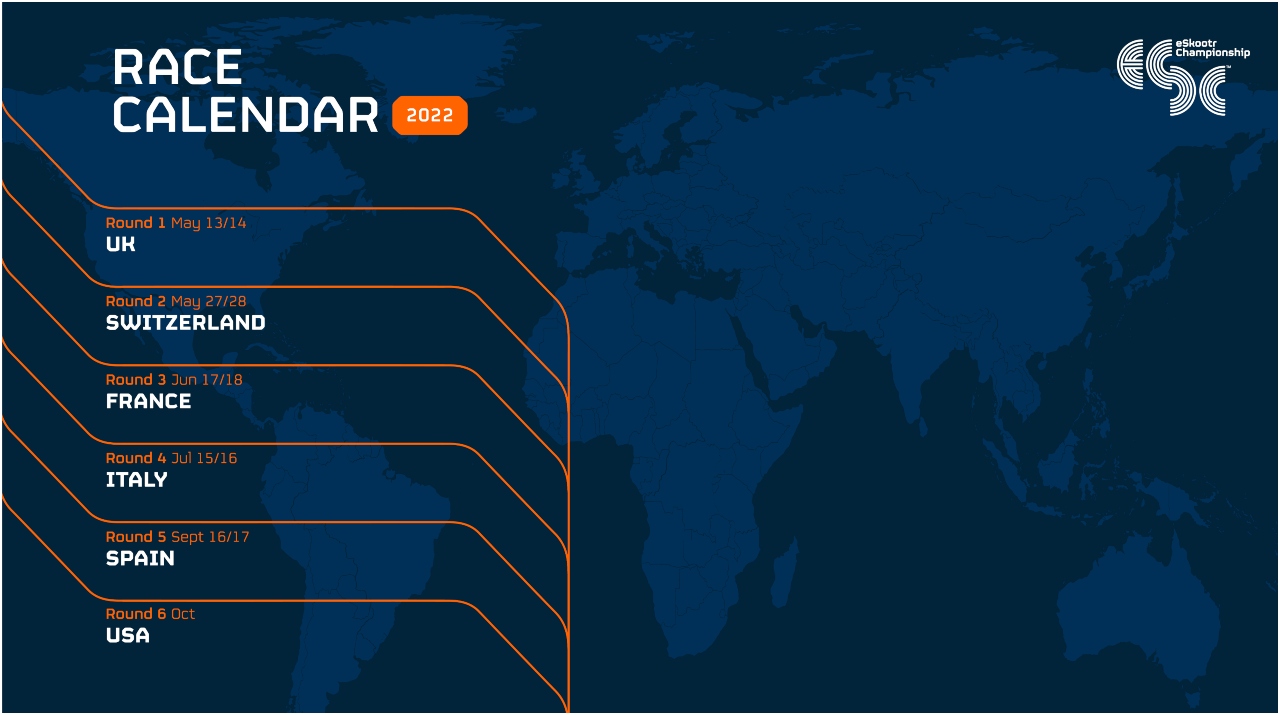 Related content:Climb on board the S1-X with Aymard Vernay ahead of the official eSkootr Championship Debut
Less than a month later, the rich history of Italy will welcome the eSkootr Championship, from July 15 to 16. Entering stages that will surely be decisive for finding the first champion, the scooter races will move to Spain, from September 16 to 17. The final round will leave Europe for America, as it will be raced in the United States on October 6.
"This is a great moment for eSC, and for sports, motorsport and the future growth of micromobility, as we announce the first destinations to host our new championship, said Hrag Sarkissian, Co-Founder and CEO of eSkootr Championship.
"Our mission is to showcase close and exciting races that are accessible to all and a platform to promote sustainable, safe and more affordable transportation within urban areas," asserted Khalil Beschir, Co-Founder and COO of eSC.
All is set to write a new historic chapter on sustainable motorsports competition, where contributing to a cleaner landscape, educating the world's population about electric scooters, and above all, endorsing their safety will be just one of the main factors that this new category has to offer.
Written by | Ronald Ortega