Undoubtedly, the Artic X Prix has been one of the most exciting races of the 2021 Extreme E season, where ACCIONA | SAINZ XE Team was one of the protagonists, putting something different on the track to conquer the podium. However, the team says they must keep improving.
The hard work of Carlos Sainz and Laia Sanz was evident from the moment they qualified to the final race, where they battled against X44 and Veloce Racing for a place in the final. In the race, they managed the risks and speed to climb from fifth to third place, and to cover themselves with glory among the three best riders.
The ACCIONA-Sainz XE Team duo's calculated driving was always in tune to avoid any costly mistakes, such as driving too fast through the rocks and stones, causing a flat tire, something that happened to other rivals during the crossing of Greenland.
The result in the Arctic becomes even more special when it is the first podium in the 100% electric off-road category. However, after thinking with a cool head following all the excitement, Carlos Sainz and his team are aware that they must continue to work on improving for the final stage of the Championship.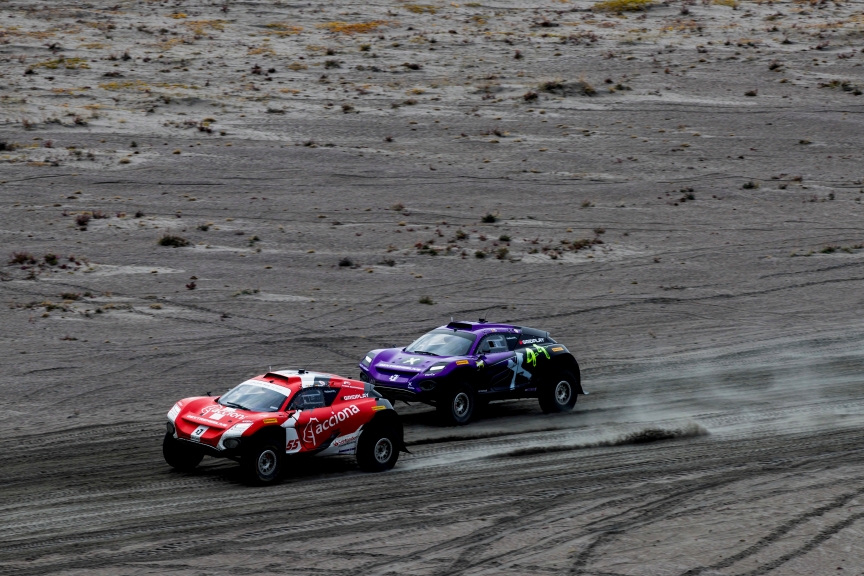 Related content: Carlos Sainz Delighted to Be in Extreme E
The two-time rally champion said that finally fortune was on the side of his team, something that did not happen during the first two rounds of the calendar. "We are very happy, but we know we have to keep improving because the championship is getting tighter and tighter. The two remaining X Prix will be very tough".
Likewise, her teammate did not have such a good time during the Artic X Prix, as the electrified vehicle presented technical problems during the free practice sessions, causing her qualifying not to be comfortable at all. But on race day, everything changed, and she was able to find the rhythm needed to drive around the Kangerlussuaq track.
Written by | Ronald Ortega