The impressive track of Assen, Netherlands, was the stage for two new days of the MotoE, where the great riders of the competition showed their favorite badges again. Dominique Aegerter and Eric Granado were the fastest during the contest to shine in races that left emotions, speed and even a scare with the accident of Miquel Pons.
In the first race, Aegerter narrowly beat Mattia Casadei, whom he overtook in the last corner. From the start, the Swiss, the Italians Ferrari and Casadei, and Granado showed signs that the race was going to be extremely close.
The last turn was decisive with a tremendous offensive by Aegerter, a sector where he showed that he is one of the fastest riders in the competition. With great strategy to overtake at the right time, the Swiss was able to cross the finish line first, followed by a Granado and a relegated Casadei who could not maintain his advantage.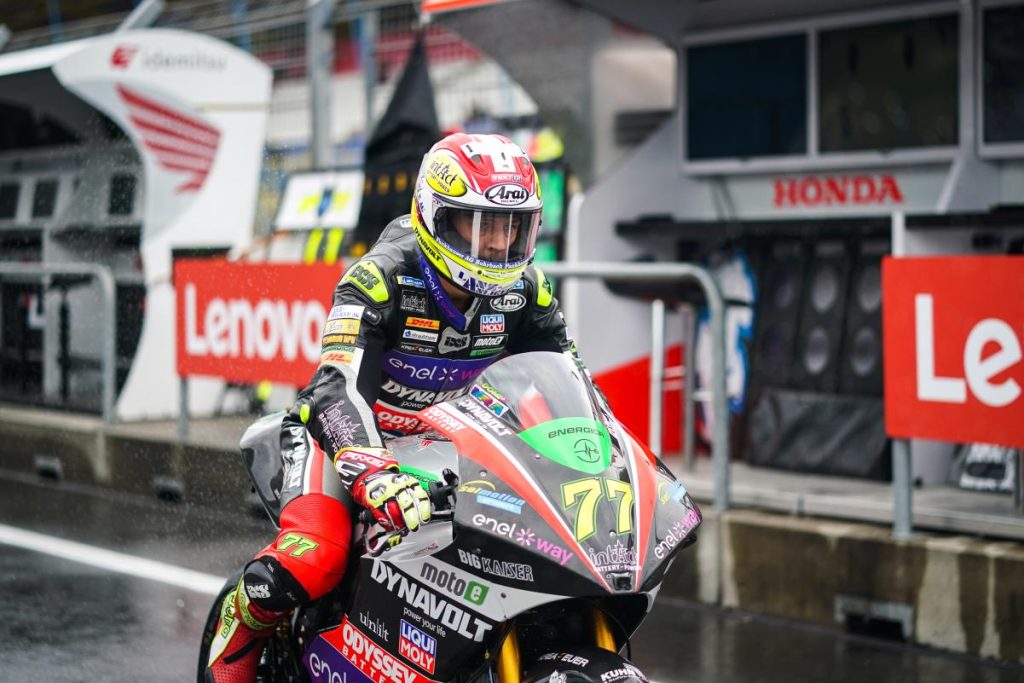 Granado Shines at the Second Race
On the closing day, Eric Granado took the honors by being in first place when the competition was stopped by a red flag due to an accident between Miquel Pons and Marc Alcoba. It was before reaching two-thirds of the race, so due to MotoGP conditions it was decided to call it a day and hand out half points.
Before the accident, the rain that fell on the asphalt of Assen predicted an early day that despite being declared in water, all riders opted for the dry and, in the formation lap, asked to delay the appointment despite being warned of the rain.
Read also: McLaren to Use Nissan Powertrain in Formula E
At the start Mattia Casadei took the first position by braking on the outside, but with Dominique Aegerter and Matteo Ferrari close behind. Granado already overtook Ferrari to take third, very close to Aegerter. However, his teammate, Miquel Pons, surprised him from behind, passing him on the inside under hard braking. It was a wake-up call for the Brazilian, who quickly regained his position and also passed Aegerter.
At the start of the third lap Granado passed Casadei to take the lead of the race. Then came the moment of the big crash in which Pons fell and Marc Alcoba hit him from behind. Granado, Aegerter, Casadei and Ferrari were well ahead, but the red flag was raised to stop any duel and avoid further incidents.
The race was over and only half of the points would be awarded. Victory for Eric Granado ahead of Aegerter and Casadei, while Ferrari finished fourth.