One month before the start of the long-awaited Gen3 era of Formula E, the teams present the car, livery and drivers that will accompany them in this new adventure of the electric series.
Avalanche Andretti officially announced its single-seater and defined the lineup of drivers that will represent it in season 9 of the World Championship endorsed by the International Automobile Federation (FIA).
The team, now powered by Porsche, also unveiled its new driver lineup, with Andre Lotterer making the switch from TAG Heuer to Andretti to drive alongside Jake Dennis, who returns for a third season in Formula E.
The team is motivated and sees the opportunity that the Gen3 stage brings, with a clean slate across the board and a new, lighter, faster and more powerful race car to make the most of. With the new powertrain partnership with Porsche, expectations are high for the upcoming campaign.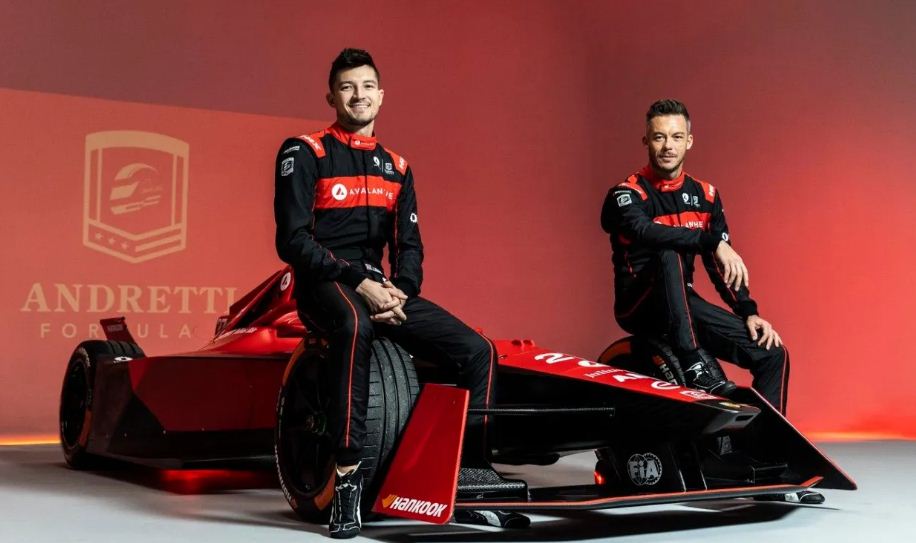 Read also: Formula E to Race in Portland for Season 9
Drivers Ready
Lotterer assured that his arrival at Avalanche Andretti represents an exciting challenge with the changes, tracks and the new car that will run on street circuits.
"I will work hard to get this team back to the front. I've already enjoyed my time working with the team in the off-season, so I'm excited to get started," he said.
For his part, Dennis said he was eager to contest his third season in Avalanche Andretti colors, stressing that it is of utmost importance to adapt quickly to the modifications Formula E presents for season 9.
"Everyone starts on equal footing and the new tracks on the calendar will also be a challenge for everyone. I'm excited to get started and work with my new teammate on the track," he added.
From the team's top brass, Roger Griffiths, Avalanche Andretti Director, expressed his motivation with the season ahead. "A new look, a new lineup, a new car and a new manufacturer partnership, there's a lot to be excited about as we embark on our ninth campaign in the ABB FIA Formula E FIA World Championship."
"We couldn't be more excited about what the future could hold for the team as we begin our assault on season 9, starting with the preseason test in Valencia," the team's top man punctuated.