The means of transport that are part of sustainable mobility are getting more and more tools to offer solutions to people. This time, from the hand of the manufacturer Biomega has created a detachable one-wheel electric trailer, ideal for urban environments.
The invention has received the name "Biomega EIN" and can be mounted or dismounted according to the cyclist's need, at the same time that two child seats can be adapted or it could be used to transport cargo.
In case of rain, a plastic cover is available which can protect the contents carried on board.
How does the EIN engine work?
EIN's smart motor has a power of 250 W and is power by a removable lithium battery, which is enough to travel between 85 and 150 kilometers after a charge of approximately 5 hours.

Read also: The first commercial hydrogen-powered cargo ship will debut in September
The system works for convenience. That is, by detecting the movement of the bicycle (pedaling), it supplies the necessary power for an ideal movement, considering that it could carry a lot or a little weight.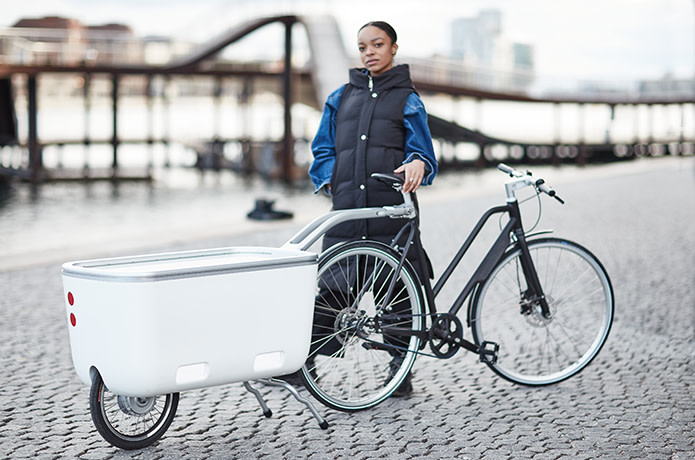 Safety at all times
Two reflective badges and reflective stripes on its sides, allow the trailer to be seen in different directions and at any time. In addition, the seats have been subjected to various tests to offer a safe trip, with peace of mind that children cannot undo their seat belts.
Undoubtedly, an excellent option to take the little ones to school, or simply transport the work implements.
Price
Currently the Biomega EIN is available through Indiegogo crowdfunding, where in case of obtaining the stipulated capital for its production (25,000 euros); the trailer would have the price of 1,195 euros. If the invest is made before the collection is "completed", the interested parties could purchase it for 745 euros.

Written by | Osward Rubio