Only 14 points separates Sam Bird from leading the Championship, currently held by Nyck de Vries with 91 points. The Jaguar Racing driver had a black weekend in London, where he was unable to score points due a couple of retirements.
Bird regretted not being able to score at the London E-Prix, as he was leading before the start: "We had the pace. It just didn't happen for us".
The Briton, however, remains with high hopes, because a good run in this weekend's double-header in Berlin, closing E-Prix season seven, would allow him to get his first Formula E title, a symbolic fact because Sam has been with the electric single-seater series since its debut in 2014.
"Winning the title would be super. It's something I've been working on for seven years. I'd be really excited if I do it," said the 34-year-old driver.

Read also: Envision Virgin Racing confirms Robin Frijns for Next Season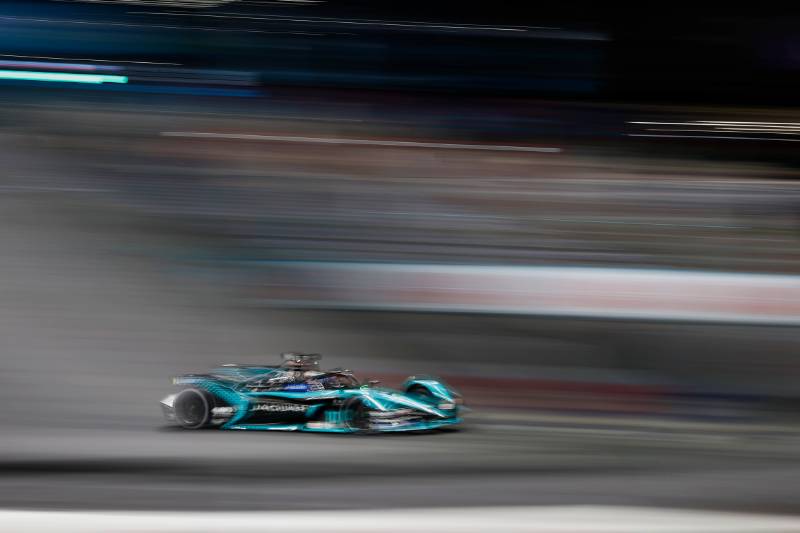 Setting his Sights on Berlin
Sam has promised himself to do all his best in Berlin, freeing from any pressure, as he added that, regardless the result, he will keep his head up for doing a good job.
"I had some positive results there in the past. I have never won in Berlin, but I had one or two podiums. So, there's no reason why I couldn't add one more to that count," he said.
He continued, "If I I can leave Berlin knowing that I've done everything in my power to try to win the Championship and it's not happening for some reason, I will be at ease."
"We can leave Berlin with something really special," the driver noted, while referring at the same time to the current campaign as his "best season" so far.

Written by | Osward Rubio