A few days after the end of the Formula E Season Seven, BMW and Andretti are still regretting how close they were to winning the drivers' title with rookie Jake Dennis.
In one of the closest qualifying rounds in electric racing history, the Briton arrived to the final race in Berlin just four points behind the eventual winner, Nick de Vries.
Everything appeared to be in place for Dennis to fight side by side with de Vries for first place, especially after the other contenders, Edoardo Mortara and Mitch Evans were disqualified due to an accident on the first lap. An electrical fault, however, nipped the BMW racer's dream in the bud.
Related content: Madrid to have Hydrogen-Powered Cabs by 2022
Specifically, the rear axle of Dennis' car locked up and caused him to crash into the wall. Despite his desperation to get in, it was too late and he left everything on a silver platter for the Mercedes champion.
Dismayed Team
BMW i Andretti director Roger Griffiths described the final result in the German capital as "disappointing", following the breakdown Dennis suffered. "We went into this last race with a very good chance of winning the World Championship with Jake. He was in a good position with most of his title challengers behind him. On the restart after the unfortunate collision between Mitch Evans and Edoardo Mortara, we suspect there was a technical problem with the car that we have yet to analyze," he said.
"The rear axle locked and Jake was just a passenger. At that point, his championship hopes were over, but I told him that his season was pretty good because he finished in third place," Griffiths explained.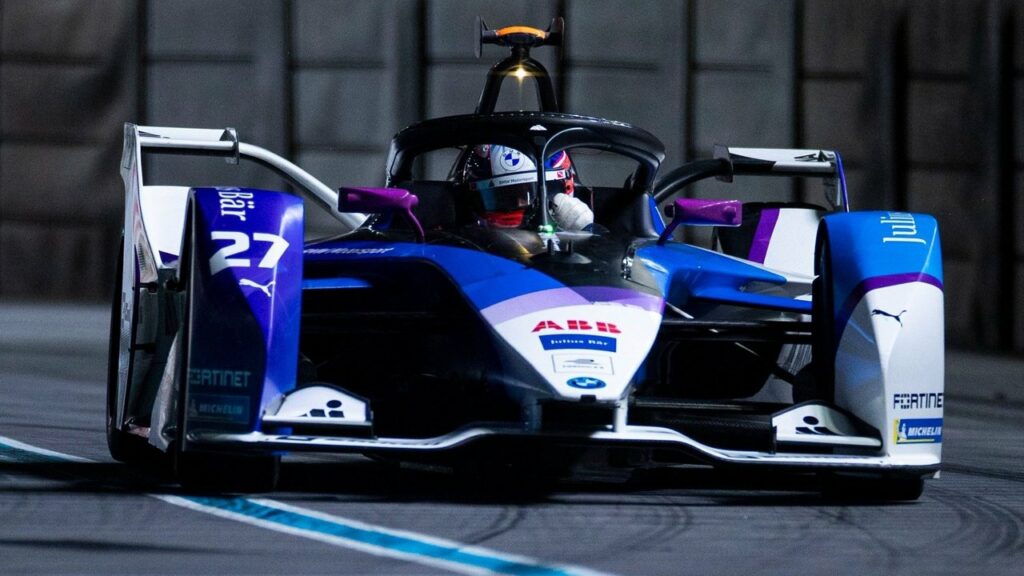 He admitted that if someone had offered them a third-place finish after the first two rounds, "we would have bitten his hand off. Jake did an incredible job on his rookie season with his two wins."
The leader emphasizes that they leave with a bittersweet feeling, but the balance is positive. "We're disappointed today, but once everything has settled down, I think we can be very proud of what we've achieved together as BMW and Andretti in Formula E, and the hard work that everyone put in to get us to this point," he maintained.
"We are excited about what season 8 will bring for us. I thank everyone, not just the frontline team, but also everyone in the background who helped make this project a success," Griffiths concluded.
Written by I Jhonattan González