Envision Racing driver Nick Cassidy won a thrilling Southwire Portland E-Prix, edging Avalanche Andretti Formula E Team rival Jake Dennis into second place, propelling the pair to the top of the world championship standings with Dennis just one point ahead of Cassidy. TAG Heuer Porsche's António Félix da Costa finished third, while just seven seconds divided the top 17 cars at the flag.
Cassidy measured his race to perfection starting from 10th on the grid as the 22 starters vied for superiority in the 32-lap race.
It is the first time the ABB FIA Formula E World Championship has raced at the famous Portland International Raceway, and Formula E's unique balancing act between energy efficiency and outright pace came to the fore.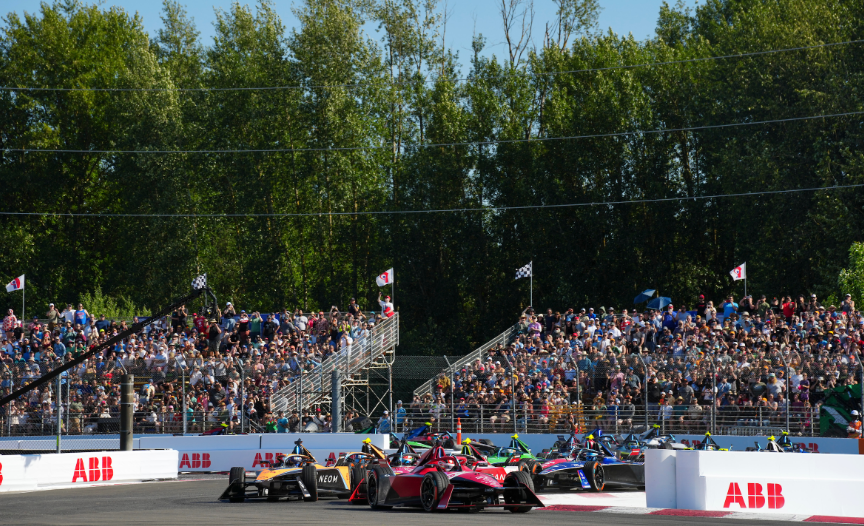 Key Moves
The strategic battle for first place was clear from the first lap, as positions and race leaders changed from corner to corner in groups five and six, resulting in 403 passes during the race.
Cassidy led the way several times, but overtook da Costa on lap 28 with the decisive move, just a few laps after the Portuguese took the lead.
The Envision flag-bearer struck a blow of authority on lap 3, while da Costa worked his way through the pack from 8th place to increase the pressure on Cassidy all the way to the flag, but Cassidy held on for his third win of Season 9.
Dennis started in Julius Bär Pole Position and led the opening stages, but was unable to time his late-race attack as accurately as Cassidy, although he did manage to pass da Costa on the final lap to push the Portuguese into third place.
Meanwhile, on his 29th birthday, Mitch Evans (Jaguar TCS Racing) recovered from 20th on the grid to fourth, winning the ABB Driver of Progress Award for most places gained in the race, and ensuring he remains in title contention on 122 points with four rounds to go.
Related content: Formula E Rookies Get Another Chance in Rome
Reactions
Cassidy finished his Portland transit euphoric. "It's great. I've had a good run in the United States over the last few years. I love racing here. That race was fun."
"To be fair, I saw Mitch with me in stages, I saw Seb, I saw Sam. And we all started way back. So credit to Jaguar and credit to Envision Racing. What a car, what a powertrain," he added.
For his part, Dennis offered his impressions after the intense day. "Yeah, we had a good day. I think after the flag I was a little disappointed, just because of the way the race went."
He added: It was very, very difficult. However, we got P2. There were some really difficult overtakes. There are some who are fighting for the Championship and some who have nothing to lose. A race like today's is all about risk. I just had to keep my powder dry and come home with a car in good shape and I knew I could get a good result," he concluded.