After strong criticism and even unfortunate comments from world motorsport leaders, Formula E has turned a deaf ear and is increasingly consolidated as a prestigious competition. So much so that it is now in its second season as a World Championship endorsed by the Fédération Internationale de l'Automobile (FIA).
One of the voices against the electric single-seater series was four-time Formula 1 champion Sebastian Vettel, who mocked driver Jean-Eric Vergne for joining the electrified category.
"He laughed a little bit in my face when I went to Formula E, he said, 'What are those lawnmowers?" revealed Vergne. However, Vettel, an environmental activist, realized that the tournament leaves an important legacy of sustainability in the territories he visits.
"Then it didn't take him long to start saying that Formula E was also the future, that it was good, that F1 wasn't doing enough with electric mobility and that Formula 1 should do more," Vergne said of Vettel.
Read also: High-tech and Lower Costs: The Battery Structure for Electric Vehicles Developed with Artificial Intelligence
Concrete Offers
Following Vettel's change of heart, teams such as DS Techeetah have already expressed their interest in the famed driver's services. Precisely the team where Vergne races invited the German to test in order to join Formula E.
DS Techeetah Director Thomas Chevaucher said that Vettel's interests in the environment and climate change coincide with the values of Formula E. "I don't know to what extent he will be interested in continuing his career, but we would like him to test the formula car which is zero emissions."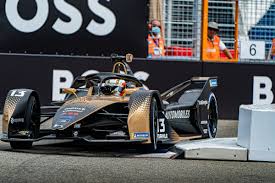 Other Suitors
From other categories have also taken it upon themselves to solicit the German driver's services. Extreme E, which had a successful first season, has expressed through the teams of Nico Rosberg and Lewis Hamilton that they want Vettel's services.
IndyCar also invited him to a test at Road America, while the DTM has shown its intentions to sign him.
The racer is likely to leave Formula 1 at the end of the season, rumors that have grown due to the interest of his current team, Aston Martin, in Spaniard Fernando Alonso.
Should he make it to Formula E, Vettel will have to make the necessary adjustments in a tournament that is still unpredictable, and one that even former Formula 1 drivers like Antonio Giovinazzi have yet to decipher.