More than 20 years of behind-the-wheel experience and multiple World Rallycross Championship victories are just the icing on the cake of what the career of the Swede Mattias Ekström represents.
Our character today took his first steps in the world of motorsport during adolescence, and he did so thanks to the impulse of seeing his father Bengt, who had a place among the most relevant rally drivers in Europe.
Born in Falun, Sweden, Mattias is 42 years old today. After driving his first racing vehicle (karting) he has never stopped accelerating.

Read also: Agag and his first impressions of the Extreme E: It has an "almost identical" feel to the first Formula E race
For most of his career, Mattias drove in the DTM (Deutsche Tourenwagen Masters) specifically between 2001 and 2017, a period that served him to win the title twice (in 2004 and 2007). In addition, on seven other occasions he occupied one of the top three positions on the leaderboard.
Now in Extreme E
Winning the World RallyCross Championship in 2016 was the perfect boost to impulse Mattias Ekström to the Extreme E, where being part of ABT Cupra XE team; he was one of the first drivers to be confirmed for the series that seeks to raise awareness in humanity regarding climate change.
The Swede is part of a duo that has a lot of experience, since he has the German Claudia Hürtgen as a partner. However, the team's participation in the opening race suffered due to multiple accidents.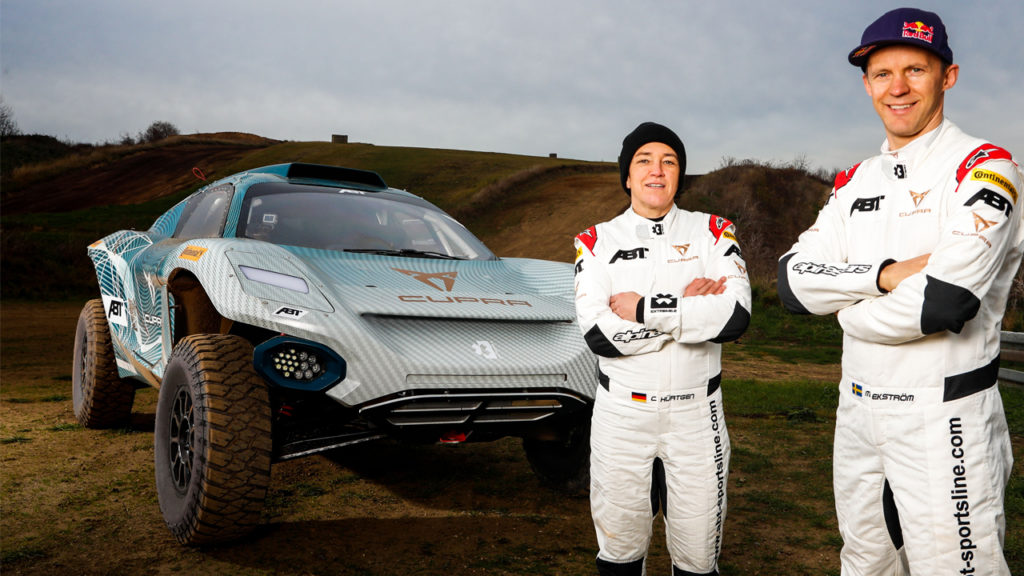 In the qualifying round, the «Odyssey 21» suffered an incredible roll after Claudia lost the rear of the vehicle, then skidded and turned multiple times, although she was unharmed.
Currently the duo occupies the seventh position of the leaderboard with 13 points, awaiting the next fair to be held in Lac Rose, Senegal between May 29 and 30.

Written by | Osward Rubio