After a successful debut, Off Track, Extreme E's podcast, is back with a bang for its second episode, taking a closer look at what happened at the Artic X Prix in Greenland, where Andretti United with Catie Munnings y Timmy Hansen took the win after a series of events defined the competition from start to finish.
Rosberg X Racing looked set to take control of the race in Greenland. However, the vehicle broke down after a hard spin and subsequent impact on the ground while Johan Kristoffersson was behind the wheel. X44, on the other hand, was on a good pace, but a flat tire slowed them considerably at the pits.
"This weekend in Extreme E had everything," said James Baldwin, one of the podcast hosts. The competition was adrenaline-packed from start to finish, with surprising winners reinvigorating the Championship ahead of the next round in Italy.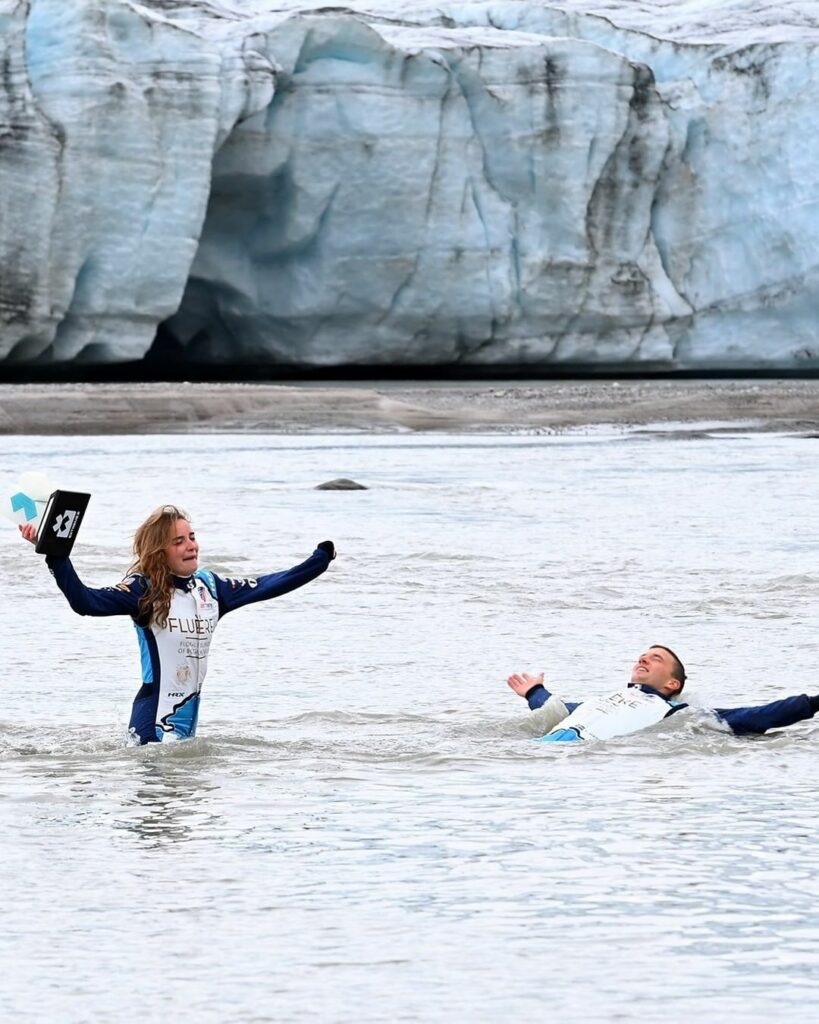 Related content: Off Track: Extreme E's New Way to Reach Your Ears
Off Track
The first episode featured Molly Taylor as a special guest, detailing how her main dream was not to be a rally driver, turning her destiny upside down until she reached the 100% electrified off-road category.
Moreover, it is worth remembering that the Extreme E's mission is to promote sustainability on motorsports, as well as generating a consciousness change on people, especially new generations regarding climate change.
In Greenland, the progressive disappearance of glaciers was the topic to be addressed. In fact, electrified vehicles transited through what was once part of the Russell Glacier, which until some years ago was a huge mass of ice, but due to climate change has vanished; therefore, awareness campaigns and appropriate information, such as those led by Extreme E, are becoming increasingly necessary.
Additionally, a school that did not have electricity because it was far from the city, received help from Xite Energy Racing, through the construction of a solar panel to support the education of the youngest in the area, who throughout their lives have been relying on a diesel generator located in the courtyard that heavily polluted the area.
Written by | Ronald Ortega