After the checkered flag at the Enel X Island X Prix, the action in Sardinia was not over, as Extreme E set up a test dedicated to new drivers, as well as putting the new Continental 2022 tires on the ODYSSEY 21 in order to get the feel of the drivers and analyze the results.
The first 100% electric off-road category gave each team the opportunity to select two drivers of their choice to place behind the wheel. Of course, following the line of gender equality, during the event teams had to choose a man and a woman related to the world of off-road racing.
Alejandro Agag, CEO of Extreme E, was pleased and happy for the discovery of new talents who have everything to become the future stars of the electric division committed to sustainability.
ACCIONA | Sainz XE Team selected 21-year-old Swede, Klara Andersson, who has experience from the 2019 RallyX Nordic, Swedish Rallycross Championship 2021 where she participated under Class 2150, as well as recently competing at the RX2e Championship.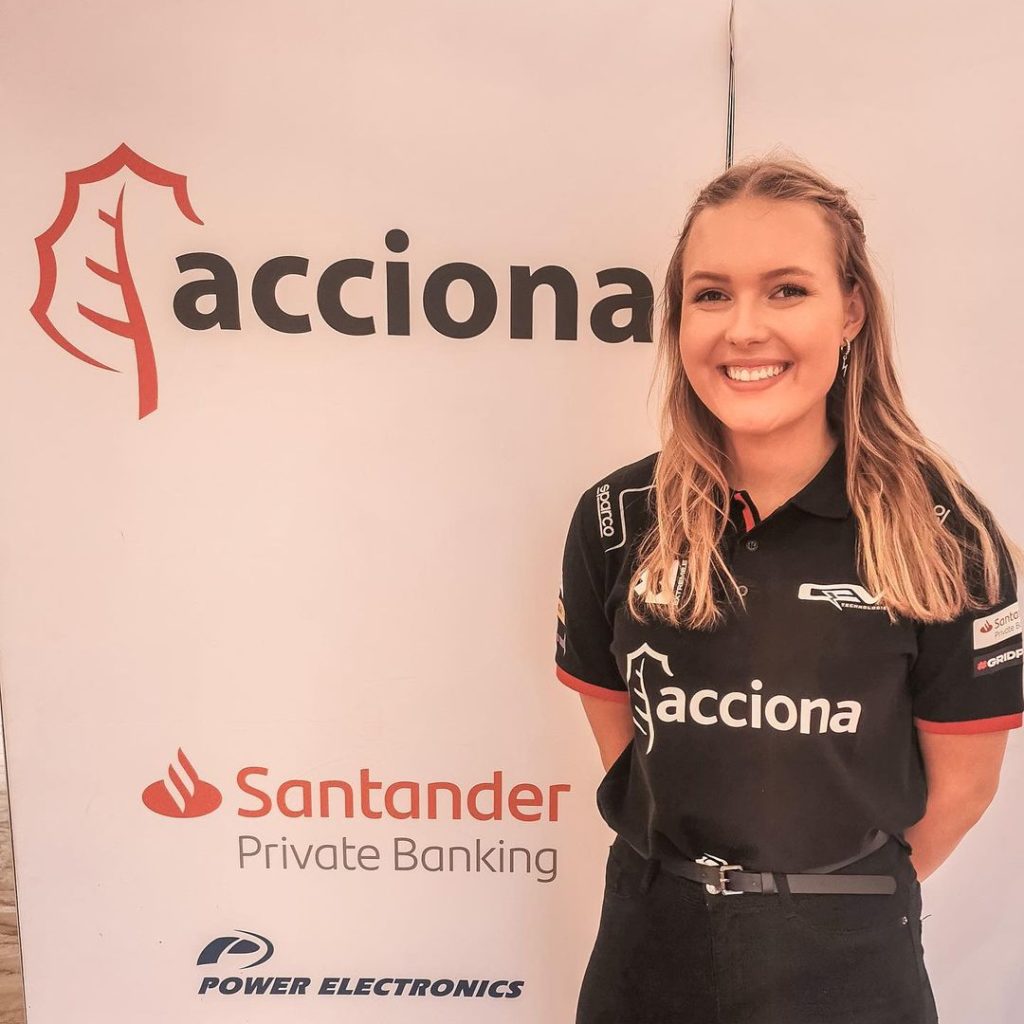 "Today was a challenge for sure," said Andersson. "The car is quite a beast, and of course, a tough challenge but I really enjoyed it. This is a new era of motorsports and I'm happy to be a part of it, put some miles on the car and at the same time learn several things."
Related content: Mattias Ekström takes 'Moment of the Race' at Enel X Island X Prix
Extreme E New Faces
Rosberg X Racing (RXR) had 56-year-old Frenchman Stéphane Peterhansel, famous for his 14 Dakar Rally wins. Alongside him was Tamara Molinaro, well known in Extreme E for being the championship driver.
"I drove here for RXR, which is a great honor for me given that they are the current championship leaders. The team has a lot of experience, with this being my first time with these guys, I really enjoyed it. They are very professional. It was a pleasure to work with them," said Molinaro.
X44 had Seth Quinteto on the purple and black car. This driver is an American, 19 years old, who jumped into the spotlight and media attention in 2014 when he won the Junior Class of the UTV World Championship, and if that wasn't enough, this year he became the youngest driver to win a stage of the mythical Dakar Rally. "I've never driven an electric car before. It's nice and quiet in there. Having the torque there all the time was quite fun."
Finally, Veloce Racing chose Hedda Hosås, a 20-year-old Norwegian sensation, who has competed in his home country's rally. Also, Lance Wooldridge, two-time South African Rallycross T-Class Champion.
Written by | Ronald Ortega