By Nathan Rogers
F1 has always been pioneering when it comes to tech. These cars are designed to be the best in the entire world, so it is no surprise that many features have made their way into everyday cars over the years. This article will look at some tech that is commonly found in your average car these days that started out in F1.
Carbon Fiber
Many desirable brands like BMW, Porsche and Aston Martin use carbon fiber chassis as it is a lightweight yet strong material. This was first used by McLaren who introduced the first carbon fibre chassis in 1981 with the MP4/1. The Mercedes-Benz SLR McLaren then became the first road car to use the same material for a chassis years later.
Paddle Shifters
Paddle shifterscan be a common feature these days as a way to change gears without having to take your hand off the steering wheel. Paddle shifters are available in automatic cars and can be used in "manual mode", which involves using switches that are right behind the steering wheel to shift up or down.
In the 1981 F1 season, Ferrari became the first team to use paddle shifters and found that shifts were able to be completed a lot faster and with less wear and tear. 8 years later, Ferrari introduced paddle shifters to road cars with their F335.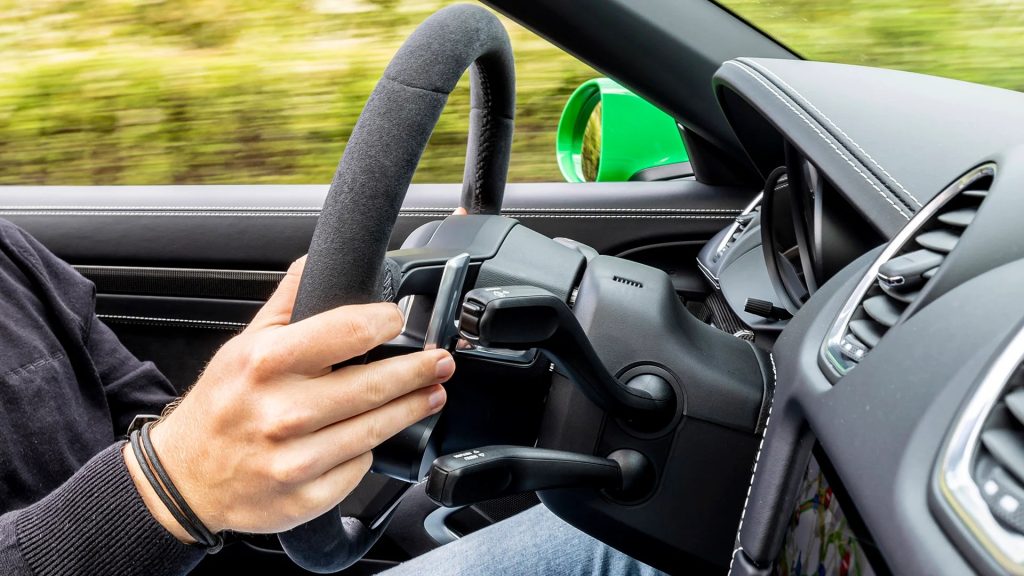 KERS
Kinetic Energy Recovery System (KERS)is commonly used in modern vehicles as a way to make them more fuel efficient. Essentially, this is a technology that is capable of recovering kinetic energy from the heat created during the braking process. This was first used in F1 with the ability to give the vehicle a power boost by an electrical motor feeding the energy to the battery.
Today, KERS is used commonly in high-end electric cars.
Active Suspension
Active suspension is a common feature in cars today and involves adjusting the suspension with a switch to adapt to the road conditions. This can allow for a smoother experience and greater traction, which can help when it comes to cornering andreducing car tyre wear.
There are a number of F1 teams that had used active suspension before it became mainstream, but it was the 1992 Williams FW14B that demonstrated the potential for this tech on their way to a championship.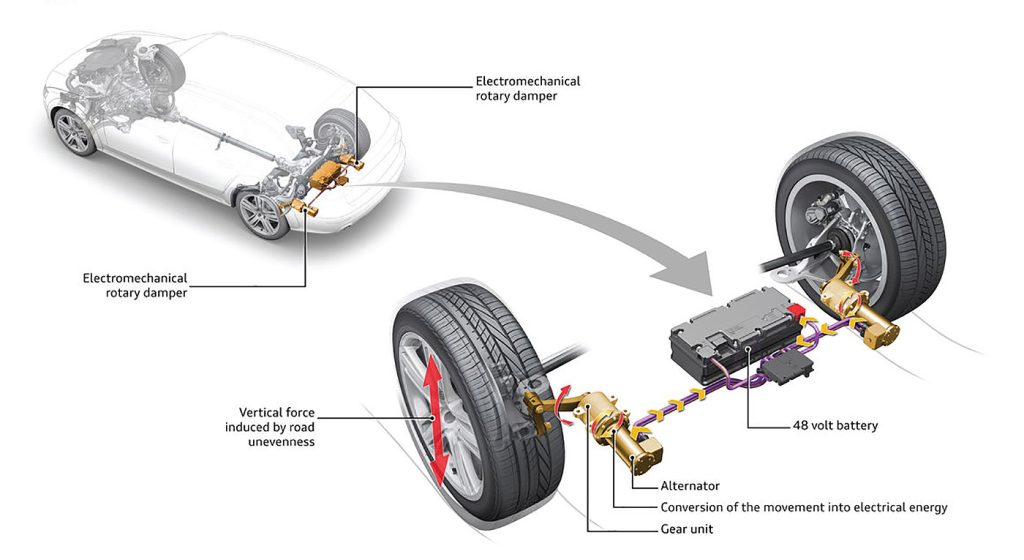 Steering Wheel Buttons
Steering wheel buttons are handy features that allow motorists to keep their eyes on the road. Obviously, this is even more important when travelling at blistering speeds, so it is no surprise that steering wheel buttons first appeared in F1 dating right back to the 70s.
These are a few of the main technologies that you will find in regular road cars today that started out in F1.
F1 has always been pioneering when it comes to engineering, tech and design, so it is no surprise that so many technologies have become common on everyday cars over the years.
Written by Nathan Rogers