Lucas di Grassi, ambassador of sustainable mobility, flagship and ABB FIA Formula E Champion, could not be left out of the competition for season 8, therefore, the driver will be part of ROKiT Venturi Racing to contribute all his experience and talent along with Edoardo Mortara, forming a dream duo.
This team comes from a great campaign at the top of the electric motorsport category, and the Brazilian's arrival shows that they are going for more, because having the most complete driver that the FE has ever had will always be a great advantage, so, the 2021-2022 season will have all the spotlights on ROKiT Venturi Racing.
Both sides wanted the best. Di Grassi is eager to continue building his legacy in the electrified division of the FIA, and ROKiT will provide him with the right car to accomplish the objective after objective until he reaches the ultimate goal: winning the championship. "Anyone who knows me, understands how competitive I am; driving for a team that I know can fight at the front and really challenge for the championship is essential to me. ROKiT Venturi Racing was simply the best choice and I am very happy to be part of the team," said the Brazilian driver.
Related content: Di Grassi pushes Formula 1 to introduce E-Fuels
The Talent of Lucas di Grassi at ROKiT Venturi Racing
The driver also assured that he has closely followed the team's work since Formula E arrived, demonstrating the improvements made over the seasons to the point of becoming a truly competitive organization. "The team performed very, very well last season."
He also analyzed the great work done by who will be his teammate, Edo Mortara, a key factor to join forces and achieve important points for ROKiT Venturi Racing, although neither will surely want to be the other' s squire, on the contrary, both of them are aiming for the Drivers' Championship.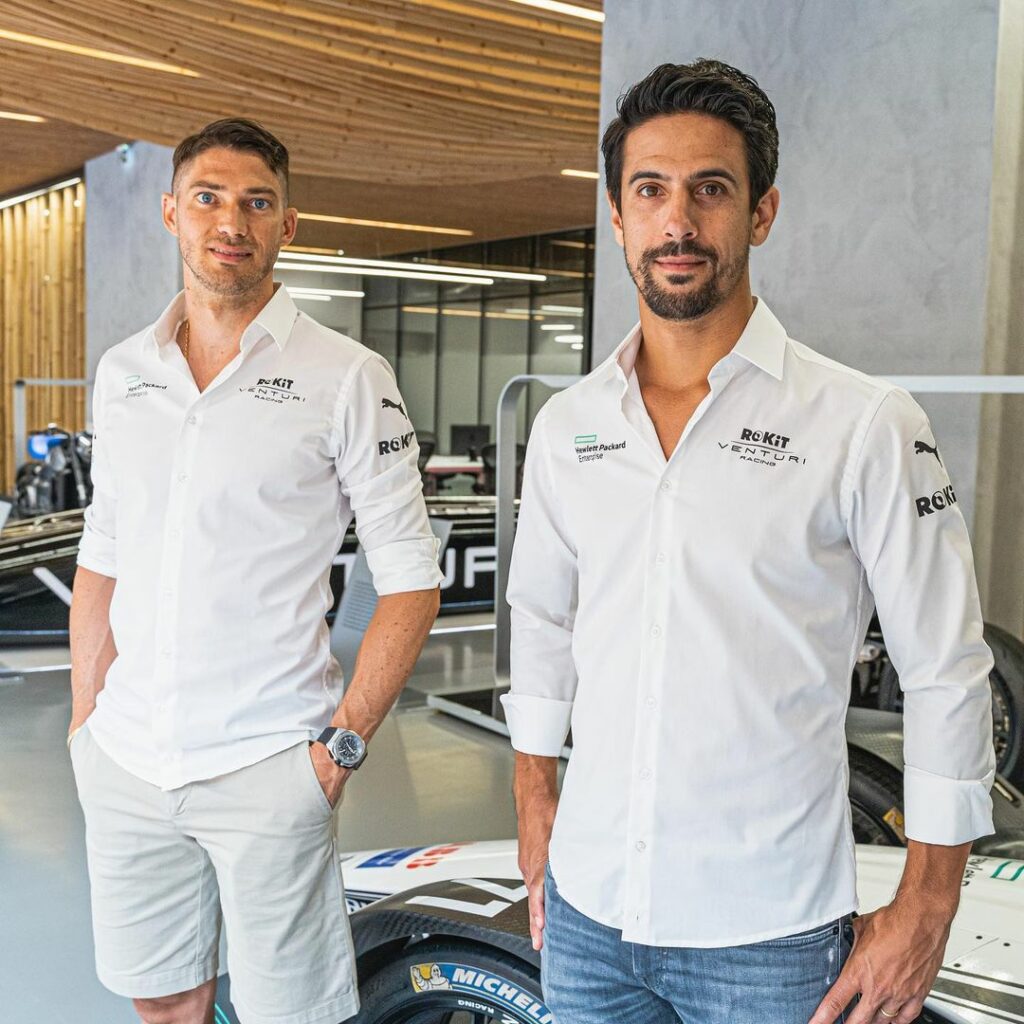 "Edo had a fantastic season, really strong, he fought for the title until the end, and there were many times during the season when I raced both Venturi cars and I could see how competitive they were." Precisely, the friendship between them can make things go as smoothly as possible, in fact, it seems to have been one of Di Grassi's reasons to come to ROKiT.
"It's not just about the team, I'm very happy to drive alongside Edo, we've known each other for a long time now, we were part of the Audi program together. I respect him as a driver, as a human – he's a very talented driver and a great character, I think we're going to work very well together."
Written by | Ronald Ortega