His arrival astonished the Formula 1 community. In 1984, Ayrton Senna Da Silva made his first appearance, where it took him only one year to win his first race, leaving many people astonished after waving the Brazilian flag in the rain aboard his Lotus single-seater.
There, the birth of an era was evidenced and his subsequent consolidation when he lifted his first World Championship title in the 1988 season. Senna claimed on many occasions to be able to talk to God, but not as a matter of faith, but really to be able to talk to him as if they were both in a room tasting a dish and having a quiet conversation.
The truth is that the Latin American driver was capable of developing high speeds in the curves, but above all he left many people speechless when the wheels of his car slid on the wet asphalt of the circuits, there, you could witness an authentic exhibition of driving.
Related Content: Great Formula 1 Drivers: Ayrton Senna
The Impact of Ayrton Senna
At the 1993 European Grand Prix, Ayrton Senna starred in what for connoisseurs of the subject represents the best first lap in the history of the top category of world motorsport. Donington Park saw him take the lead of the race in the blink of an eye.
The battles against his teammate, friend and later enemy, Alain Prost, gave an incredible farewell to the competition that attracted thousands of fans, as just watching the tension between the two generated a huge expectation of what could happen then.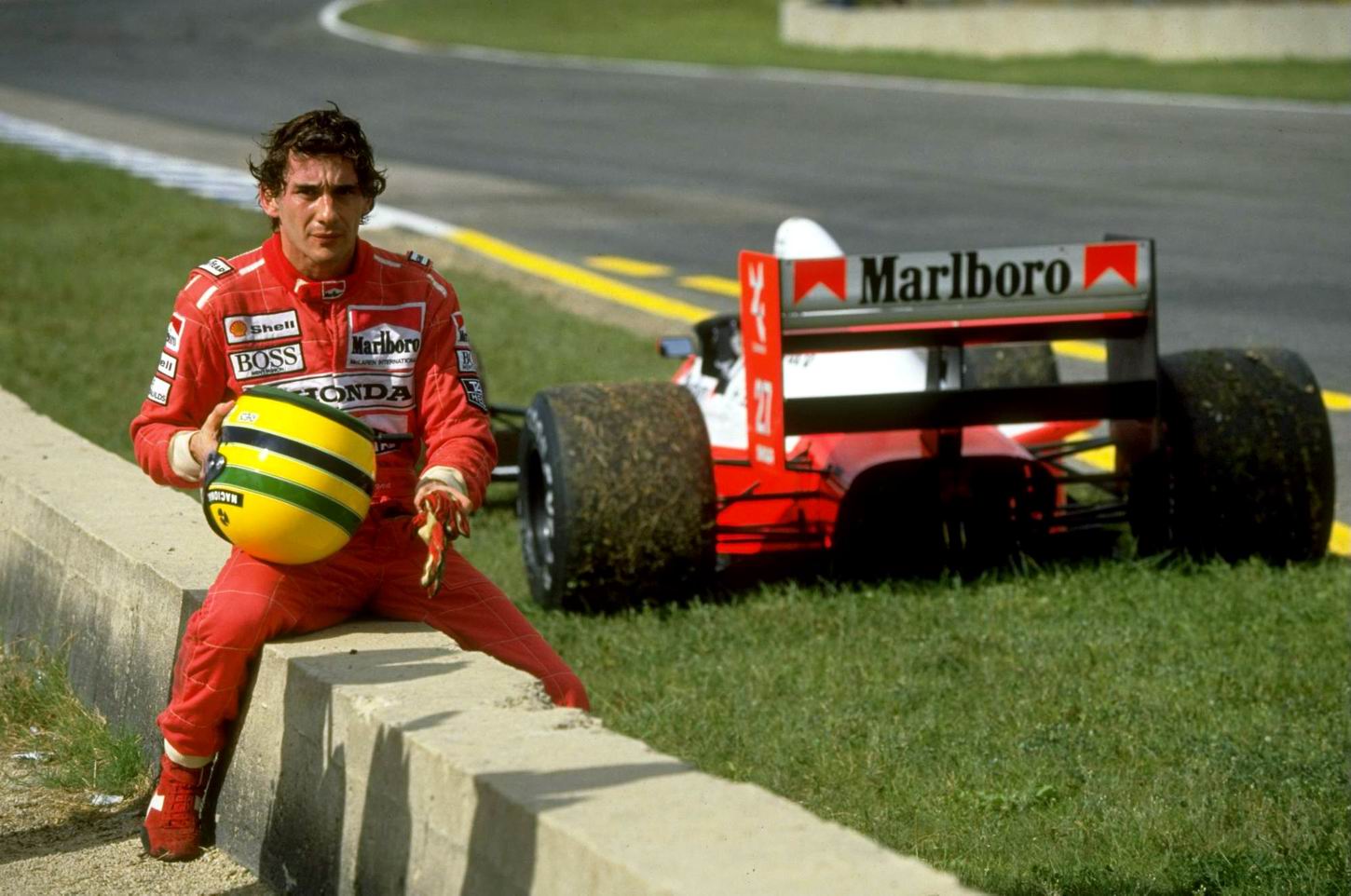 Farewell to a Great One
Tragically, God had a complicated, deadly and unfair future for Ayrton Senna. His life experienced its last heartbeat during the Imola Grand Prix when his Williams single-seater lost control at the exit of the Tamburello curve in 1994.
Pain, agony, tears and mourning filled the streets of Brazil and the world motorsport environment for a long time, since Senna was not only a Formula 1 driver, but he had become the greatest pride of the South American country, which at that time was going through an extremely delicate political and social situation.
Senna was able to unite a diversity of thoughts in his country that completely forgot their differences Sunday after Sunday when he put on his helmet and went out of the pit lane to the track. Sadly, all this ended tragically, and if it had not, he would have been 63 years old last March 21, and perhaps, he would have been walking on the paddocks of the Grand Circus.
Written by | Ronald Ortega