With only two dates left for the end of Formula E's seventh season, the British team Jaguar Racing is still battling for Team Championship, ranking 3rd, 10 points away from the first place.
Besides all the achievements earned by the team, the drivers' performance stands out. In this sense, the team has confirmed that New Zealand pilot Mitch Evans will continue to drive the Gen 2 Jaguar I-Type 5 for the next season of the 100% electric single-seater competition.
Specifically, Evans, who has been with the team since 2016, will ride with Jaguar for two more seasons so far, which means he will be on board when the series' third generation of cars, dubbed Gen 3, kicks in.

Read also: Collisions Announced: Vandoorne complained about bodywork pieces at London E-Prix
"I have been approached by other teams, but my home is and will be Jaguar. We are currently experiencing good results on track; Jaguar I-TYPE 5 has excellent performance and we are ready to compete with anyone on the grid", were Evans' words.
Meanwhile, Jaguar Racing team principal, James Barclay, said that Mitch is one of the best talents in Formula E, and a key asset to the team.
"Mitch's speed and track results in Formula E speak for themselves, and we have continued building a formidable partnership year after year," he said.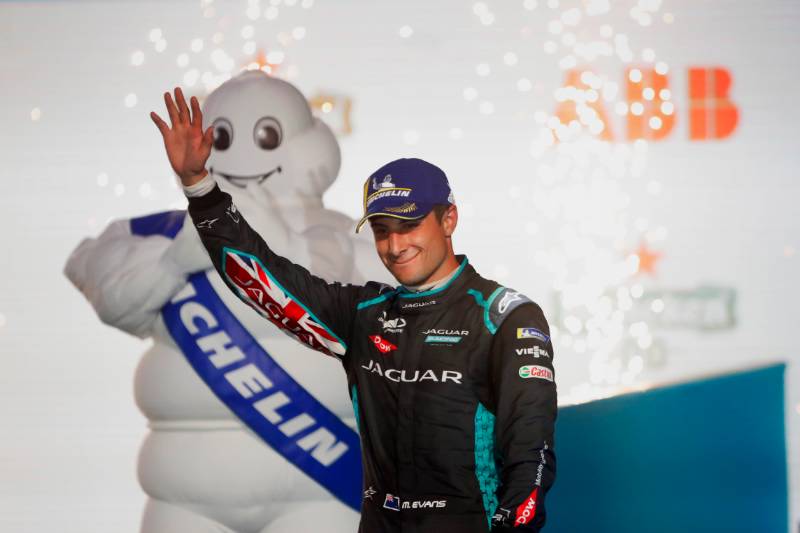 Evans in Season Seven
After the 13th race held in London, Evans holds the eighth position with 75 points, 20 points behind Nyck de Vries at the top of the standings.
So far, he has taken 4 podiums at the lowest level, enough not only to be confirmed by Jaguar Racing, but also to keep his (minimal) hopes of winning the championship.
His teammate Sam Bird, meanwhile, keeps more chances of winning the season, since he is in third place, only six units away from the lead.
The actions will be defined next weekend in Berlin, on August 14 and 15, where the 14th and 15th rounds will take place and define the ABB FIA Formula E Champion, on its first edition as a World Championship.

Written by | Osward Rubio