Rain and accidents were the main protagonists of the Rome E-Prix, which culminated in the victory of Frenchman Jean-Eric Vergne (DS Techeetah).

The race started after the Safety Car due to the rainfall that fell on the Italian capital at the start time and also ended behind it after the accident suffered by Vandoorne and De Vries (Mercedes), who tried to avoid a Di Grassi. The latter on the way to the victory, suffered a breakdown in his car.
From the outset, the Safety Car did not retreat at the end of the first lap causing a start with all the pilots got, but stayed on the track during the first laps, and retired, leaving the green flag, with 39 minutes left on the clock.
The disaster came as soon as the Safety Car was removed. Andre Lotterer, very close to the leader Vandoorne, went at full speed in Turn 4, and crashed the Mercedes cars taking it off the track.
Lotterer fell to seventh place and Vandoorne, who quickly resumed, to twelfth place. As a result of the accident, Rowland reached first place, while it was announced that he was being investigated for excess power at the start of the race.
Rowland received a drive-through (he dropped to last position), and Di Grassi took first. Vergne, very fast, threatened the leadership of the Brazilian, and they were close to touching.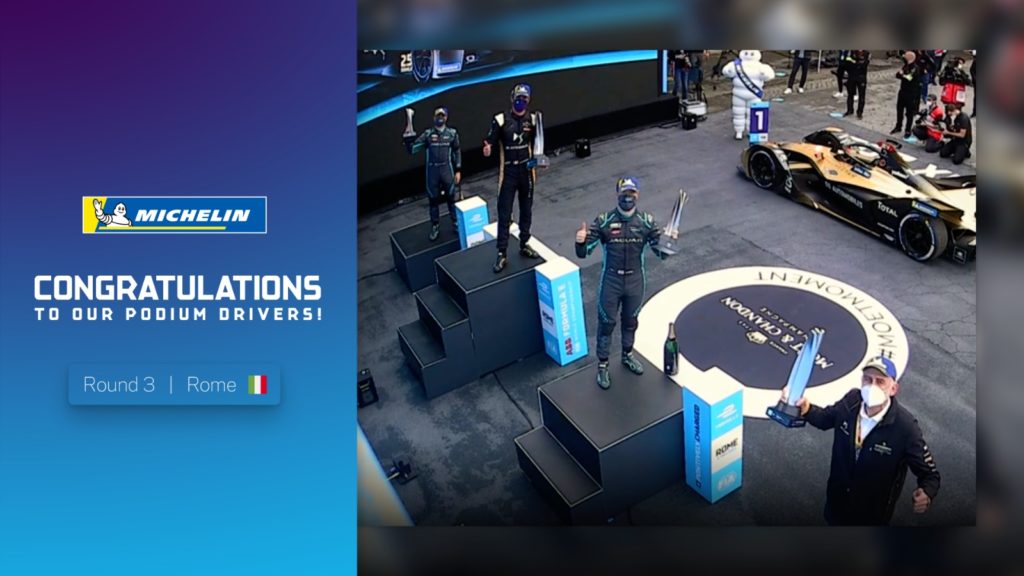 Lotterer was given five seconds for causing the initial accident with Vandoorne, and there he lost all his options.
The final spring
The victory began to be played by Vergne, Di Grassi and Frijns, seeking the best possible use of the 'Attack Modes' and changing leads.
With seven minutes remaining, Di Grassi completed the winning overtake over Vergne, but soon after he suffered a differential problem in his Audi and was slowing down. Afterwards they all began to pass him, and the Mercedes, trying to dodge him, suffered a double accident, first Vandoorne and then De Vries.
Instantly a Full Course Yellow was established, but when the Mercedes stopped the Safety Car had to get in and drove both Mercedes cars to the finish line, ending with the excitement promised by Vergne -winner- and the two Jaguars drivers who completed the podium: Sam Bird second and Mitch Evans third.
Robin Frijns had to settle for fourth place, but De Vries's misfortune gave him the lead in the electric championship.
This Sunday a new classification and race will be held in Rome, the fourth round of the 2021 season.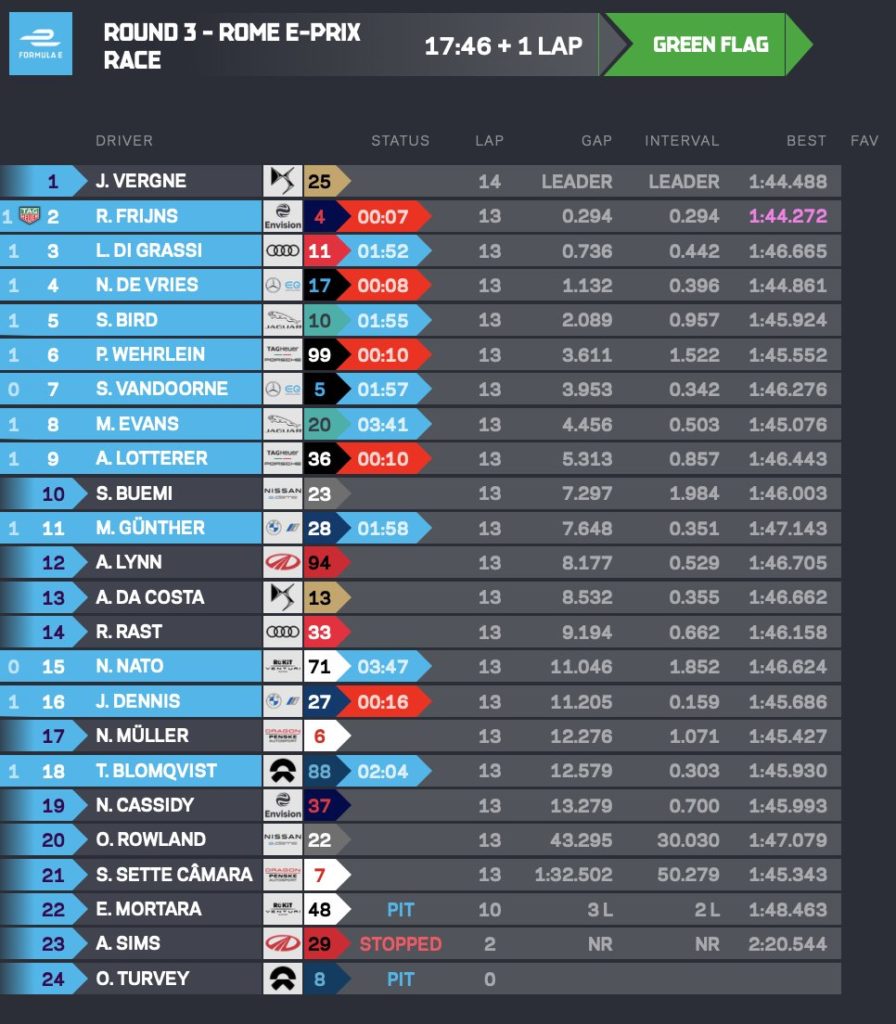 Written by I Jhonattan González