He already conquered his main goal in 2020: to be MotoE champion. However, Jordi Torres has lots of ambition to keep competing at the highest level looking for more trophies to extend his legacy in the electric competition, as that is his objective for 2021, although the situation does not reflect an easy scenario to accomplish it.
With two dates left to finish the championship, the Spanish driver is in second place in the overall standings with 63 points, only 7 points behind Alessandro Zaccone (70) and his major challenge of retaining the title, although he will have to fight hard in Austria aboard his Pons Racing 40.
Torres will certainly not be lacking in spectacle, fight and grit, because since he began in the motorcycling world he has demonstrated strength and competitiveness, two key factors to climb in the competition. In 1999 he emerged as the new 50 cc Scooter champion, and all the rest is history.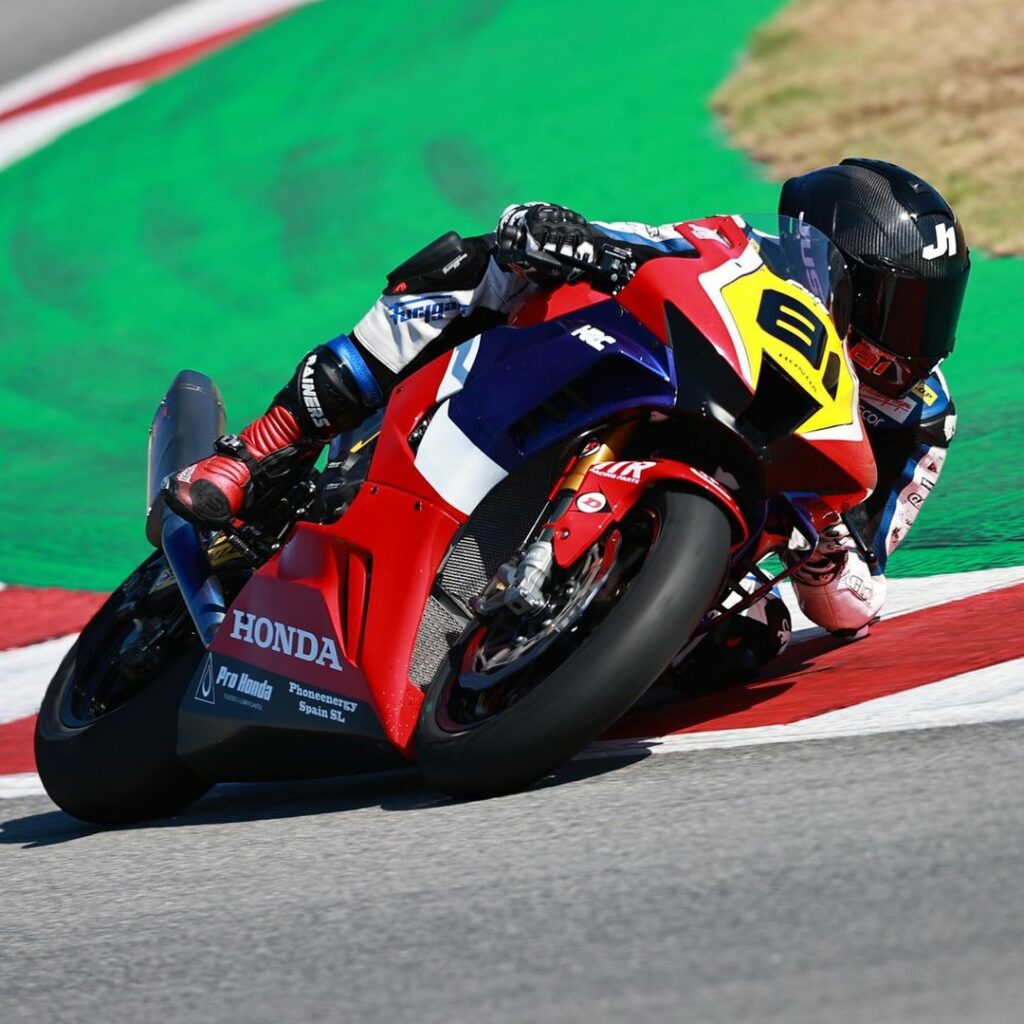 Related content: Jordi Torres feels pressure for being defending MotoE champion
Jordi Torres' road to MotoE glory
From there he moved through different categories giving him plenty of experience, but from that moment it was known that a new talent had been born, which is why opportunities to experience different and increasingly demanding scenarios did not take long to appear, and on each of them, Torres excelled above the rest to forge his way forward.
Moto2, Superbike and MotoGP, the highest motorcycle category, are part of Jordi Torres' extensive resume on two wheels, which represented a sufficient guarantee to write his name on the MotoE championship and leave his mark on the history books after conquering glory in 2020 following an intense battle against Matteo Ferrari and Dominique Aegerter.
In the last race, the Spanish rider only had to finish eighth or higher regardless of the Italian and Swiss driver's results. Easy to say, but the pressure was on, and any mistake could throw away all the hard work of an extensive and exhausting season.
On the first lap of the race he was touched on one of his tires and in front of him there was an accident that could have ended it all, but fortunately for Jordi Torres it did not happen, and he managed to finish sixth and drink champagne like a champion, despite Ferrari and Aegerter finished ahead of him at Le Mans.
Written by | Ronald Ortega