Veloce Racing does not want to waste any more time for the upcoming Extreme E Season 2, therefore, at this early stage of 2022, the team has already managed to complete the driver line-up for the new event.
First, it was the acquisition of Christine GZ, from Xite Energy Racing, and now they report the signing of Lance Woolridge, who already tested the Veloce electric all-terrain vehicle at the final X-Prix held in Dorset, United Kingdom, where he left good sensations earning him the contract as a starting driver after being kept on reserve.
Among his main achievements in motorsport is the double T-Class championship at the South African Cross Country Series, arriving fully familiar with Extreme E after a first campaign of adaptation and testing on destinations hit by climate change.
Motivation within the Team
The announcement of two drivers in just one week opens the challenge for Veloce Racing, which declares to be ready for the new battle. Woolridge sees his appointment as a great opportunity to continue with the team after a promising performance in Dorset at the end of last season. He assures that although they didn't make the final, they proved that within the team there are solid racing tools to compete.
"Veloce Racing is a great team with a really dedicated group of people behind the scenes, so I'm happy to be working with them again. Christine did a great job last season, so I'm confident we can achieve great things together," added Woolridge.
Related content: PURE-ETCR Achieves Global Championship Status and Becomes FIA ETCR-eTouring Car World Cup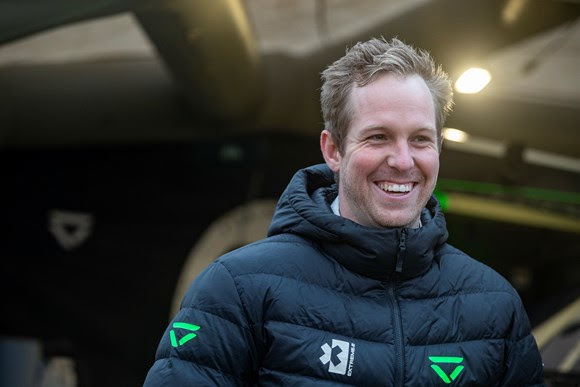 At the same time, Rupert Svendsen-Cook, Director of Veloce Racing, said that it is key to maintain consistency from one season to the next, so they are happy to have Woolridge on a full-time basis.
He explained that the relationship between the team and driver has been characterized by patience and recognizes the commitment Woolridge has shown to Veloce throughout his time as a reserve driver.
"This year promises to be the team's biggest yet and with Lance and Christine on board, we are excited to see the heights Veloce Racing can reach in the field as Extreme E prepares for another exciting season," Svendsen-Cook noted.
Veloce Racing finished in seventh place overall in a tournament dominated by former Formula 1 driver Nico Rosberg's team.
Written by I Jhonattan González