Mahindra Racing is strengthening its bonds with its fans. The Formula E team launched a contest called "Driven by design", inviting supporters to design the uniforms to be used by their drivers at the final London E-Prix.
Both Alexander Sims and Alex Lynn, starting drivers, were delighted with the fans' response to the dynamic announced by the institution through its social networks.
"The high quality entries were really impressive and it was clear that people put a lot of thought and effort into their designs," said Sims.
Related content: F1 Plans to take a step towards sustainability without losing noise through hydrogen
The Briton opted for Viyol Ezekiel Crasto's creation, a graphic design student. The drawing features a star-shaped Union Jack flag and the Indian flag's three colors.
"I liked the Indian and British color combination, as well as the cool interpretation of my logo. I liked the rectangles, plus the very sharp lines, which fit me well," he explained.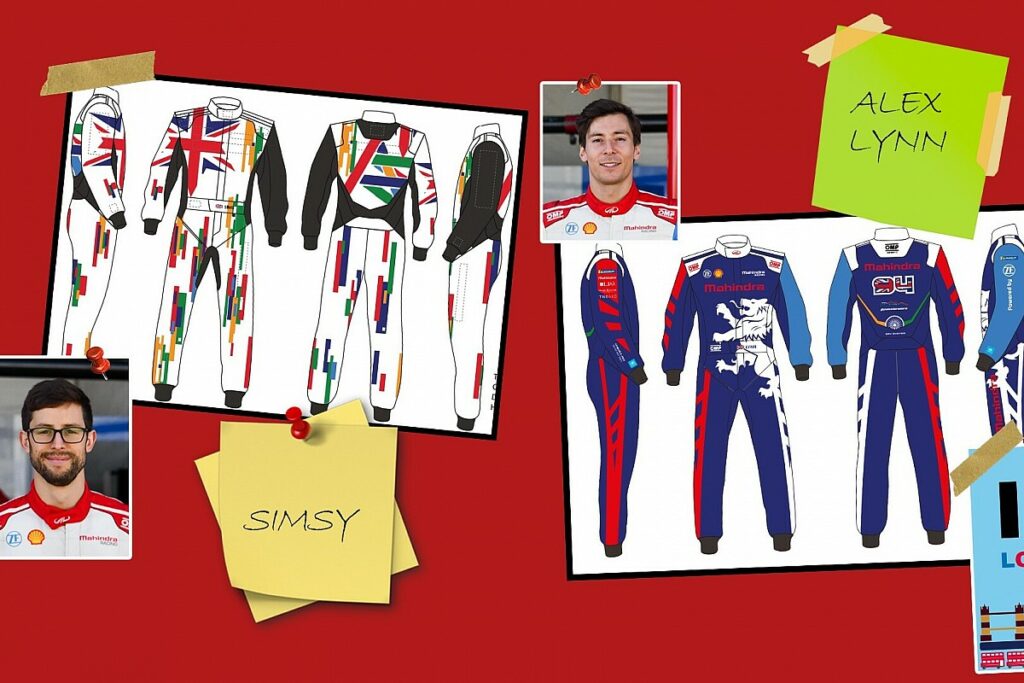 In Lynn's case, he chose a sketch inspired by geographic locations and history of their different cultures and traditions. "I love the lion and the navy blue color. I saw this design and it immediately caught my eye."
"I really liked how the designer brought in all of those different elements, which all mean something to me and the team, and it's perfect for my race at home," Lynn added.
A Tradition
Since Formula E's first season, Mahindra Racing has encouraged such initiatives to engage its fans within the demanding competition.
In addition of seeing their designs on track, the winners will also receive a signed replica of their race suits they wore on that weekend.
Read also: Audi is ready for the Formula E finale in London
About the strategy, Dilbagh Gill, CEO of Mahindra Racing, noted, "This is a tremendously exciting opportunity for our creative and passionate fans to personally contribute to our drivers' home race weekend in July."
He assured that witnessing the incredible talent submitted over the past years, "Alex and Alexander had a hard time choosing their favorite designs." The director also praised the great reception from fans, and applauded imagination in all the models received.
Written by I Jhonattan González