The technological advances occurring in society make evident the accelerated pace of technology. More and more innovations are appearing in different industries to solve problems and provide long-term solutions that are highly valued by users.
For example, the thought of a bicycle capable of riding on water seemed impossible to visualize, but thanks to the Manta5 Hydrofoiler XE-1 it is now possible.
The Manta5 Hydrofoiler XE-1 can be used as a family to ride along the shores of the ocean or also serve as a tool to train the physical condition of an athlete to test their capabilities and push their body to the next level.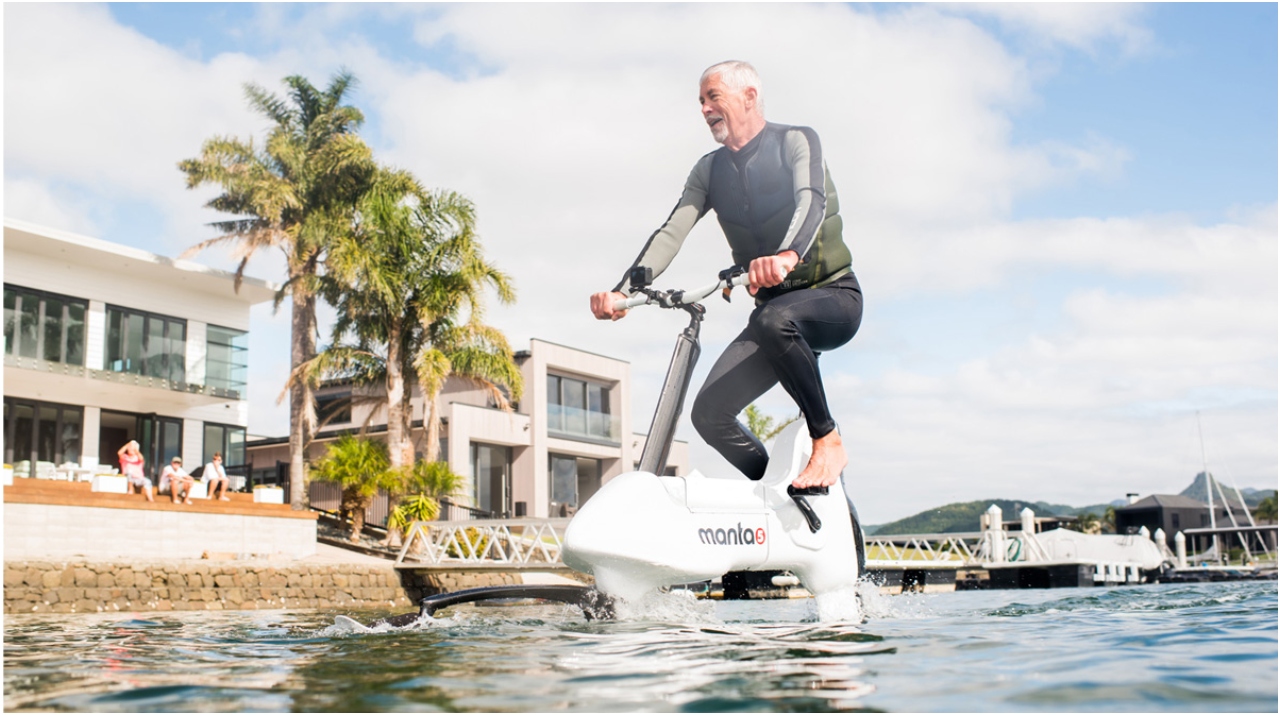 Related content: Hycon, the Electric Bicycle with Formula technology
Manta5 Hydrofoiler XE-1 Technical Specifications
The Manta5 Hydrofoiler XE-1 adapts perfectly to the water electrically, developing up to 21 km/h (13 mph or 11 knots of force), with a weight of 31 kg (68 pounds) and a capacity of 882 Wh with respect to its battery, which takes three hours to complete its charge. It is priced at $ 8,990 dollars.
In addition, the bicycle allows connecting devices via Bluetooth in order to measure and record information such as distances, speed, travel time, heart rate, battery charge level and level of electric assistance.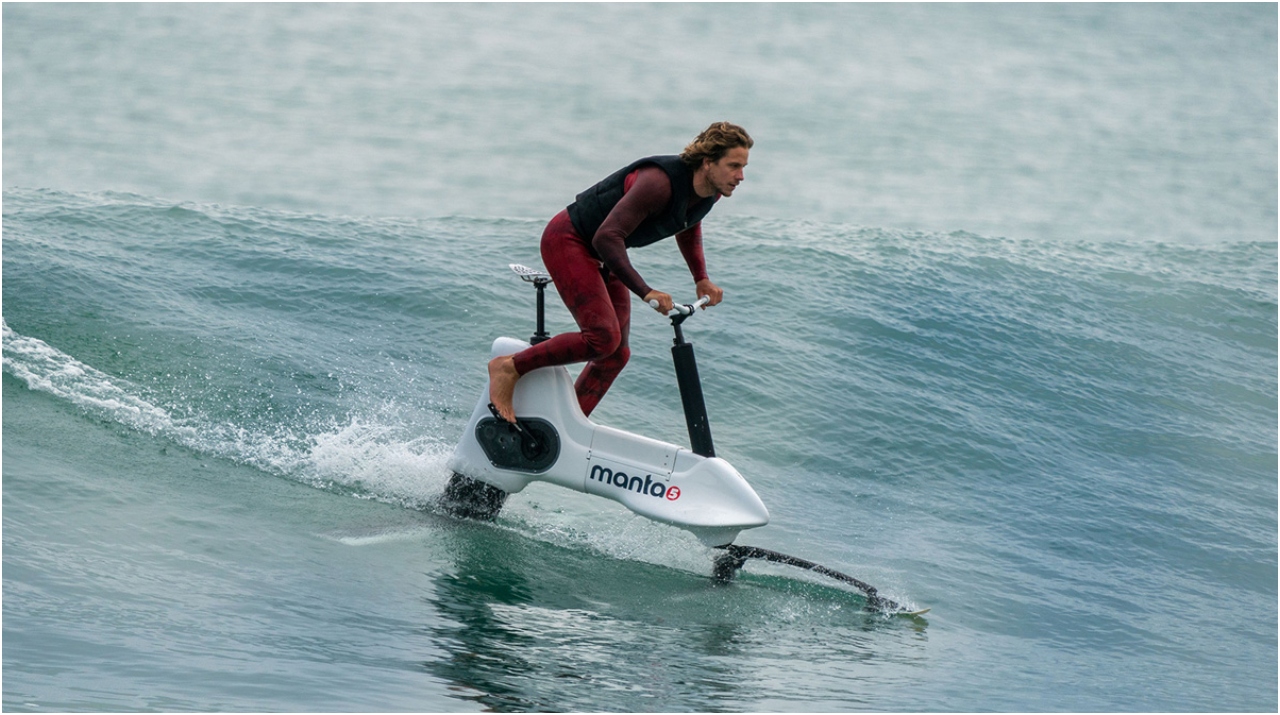 On the other hand, it should be noted that the bike is designed for trips not too far from the shore, taking into account its top speed and size, or at least that was recommended in the initial stage of the Manta5 Hydrofoiler XE-1. Perhaps in the future improvements will be developed to optimize its performance and provide greater freedom of movement at sea.
Written by | Ronald Ortega