Although the Extreme E has been responsible for spreading all the content related to the series disputing its inaugural campaign, there are automatisms and hard work behind each team to make it possible to go out to tracks and give fans a show.
One of these is Cupra, with experienced driver Mattias Ekström, who revealed during an interview how the work is carried out inside a team competing at the highest level.
One of the aspects making team work more complex is that they can only have eight people, to reduce the environmental impact of each day as much as possible. An engineer, a manager, four mechanics and two drivers are the only members required for this titanic effort.
Related content: Photography: One Way to Deliver the Extreme E Excitement
"When necessary, everyone on the team helps out, even the pilots. Every hand counts. It's a team philosophy that has served us well during testing to perform well," revealed Ekström who alongside Extreme E also races in PURE ETCR.
"If you look at the floor you can see a cooling fan, the fire extinguisher, the protections, everything the mechanics need. It may look like chaos, but it's not. It's an organized chaos," added the Cupra representative.
The Teams' Hideout
Each payroll has a paddock of the same size. It is a sort of tent where all the tools required during a race must be kept. In that area, Ekström detailed that it is very similar to a camping shelter and is all the space the teams are allowed. "The car is very big, with a width of 2.20 meters, so you have to make the most of every square millimeter," he stressed.
The Swede commented that the backstage is a key place within Cupra's command, as this is where decisions are made and bets are placed on a specific strategy. In the same place is the charger, necessary to supply energy to the batteries of the Odyssey 21.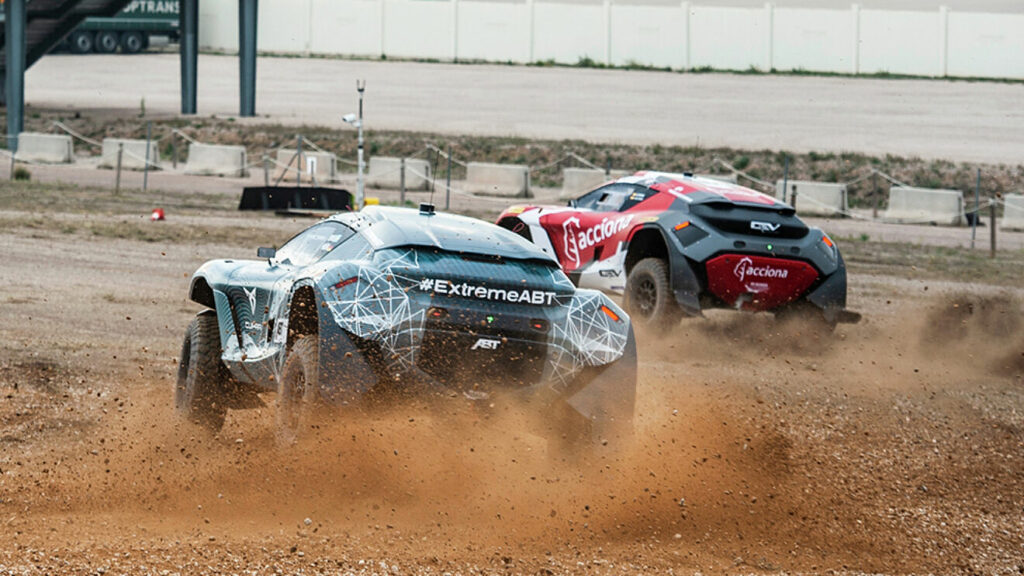 For Ekström, however, the most "romantic" place in the entire camp is the smallest cabin used by the drivers to change. Despite the few meters he has to change into his suit, he calls it "a luxury" to get in there and concentrate before the races.
He concludes that the Extreme E organization has hit the key point to conquer the fans by mixing the thrill of motorsport racing and the awareness of people to protect the environment, extremely hit by climate change.
Written by I Jhonattan González