The Monaco E-Prix left tension within ROKIT Venturi Racing. An incident between the team's drivers, Edoardo Mortara and Lucas di Grassi, upset the team's strategy in the Principality.
Mortara, who had a great start to the season leading the standings, has been gradually slipping down the standings and during the European stop was performing very well. However, a contact with di Grassi at the exit of the tunnel caused him to retire from the race.
The Italian-Swiss driver had put in a great performance as he came from 16th on the grid to fight with di Grassi for the then seventh position.
Read also: Formula E to Race in Brazil in 2023
"My teammate Lucas di Grassi took me out. He punctured us and we had to retire because of that," Mortara said visibly upset and disgruntled in statements reported by "The Race" media.
"Until then it was going very well. We were very fast, going from P16 to P6 in Monaco, where it's difficult to overtake, so I was very happy with everything. "And then he did the things that, honestly, are hard for me to understand, but it is what it is," he added.
Internal Assessment
Although Mortara made no secret of his frustration at the impasse with di Grassi, Rokit Venturi management declined to take sides with either driver, saying they will analyze the situation internally.
Rokit Venturi Team Principal Jerome d'Ambrosio stressed: "It is important for us that these things are dealt with and classified internally. Obviously, all the drivers feel they are right, but until you see the data and the images, it's impossible for us to even really understand in depth exactly what happened.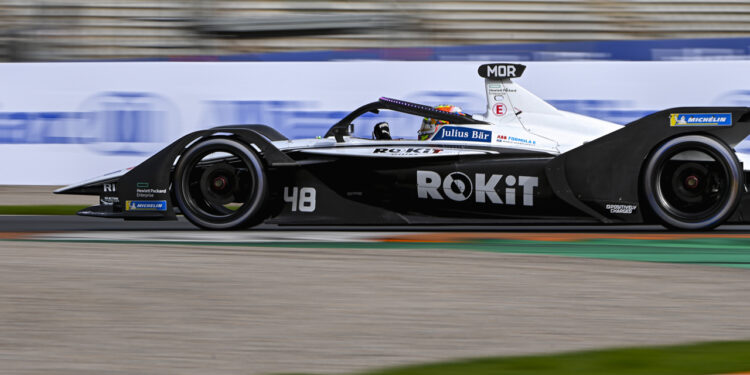 Despite the caution, the brass was not at all happy about the incident. "You can't have your two cars collide on the track. We've seen it many times in racing, but it's something that's fundamentally wrong because of all the work, sweat and tears that goes into making these cars fast."
"We were having a fantastic race, which is what makes it even more frustrating. Lucas was in a fighting position for the podium until the safety car, so the timing was unfortunate, nothing we could have done and at that point he was also taking his attack mode," added d'Ambrosio.
Di Grassi, who finished sixth in Monaco, made no statement on the matter since after the race he had to attend the random doping control required immediately after the event.
Written by I Jhonattan González