A few weeks ago, MotoE pre-season tests were carried out to prepare the 2022 season. Three days of intense practices to find the best setup for the electric motorcycles took place in Jerez, Spain. Now, everything is ready for the green flag with new changes in the competition format.
Jordi Torres will be out to defend his title, this time with Mattia Casadei as his teammate at Pons Racing. Both of them, as well as the rest of the grid, will have to compete under a new renewed format that brings with it interesting variations that will add more excitement throughout the season.
The Grand Prix weekends are structured as follows: Fridays will feature two free practice sessions along with qualifying, while Saturdays and Sundays will feature a race, i.e. the events will now be two-race events.
Related content: MotoE 2022 Calendar: Get to Know Each Circuit in Detail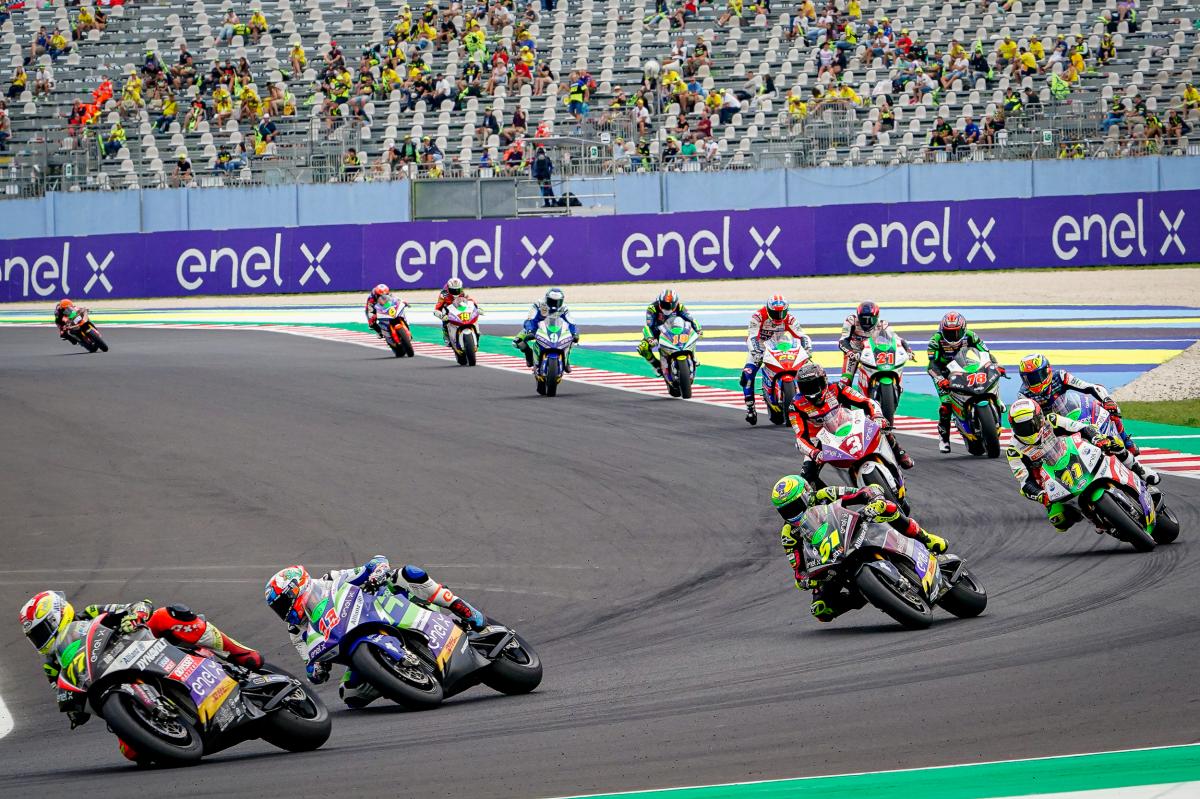 The qualifying session also experienced changes. Now, the results obtained in free practice will influence the positioning of the groups when trying to achieve the E-Pole. The format will consist of two Qualifying sessions (1 and 2) of 10 minutes, each with the same amount of time to rest between both sessions.
Qualifying 1 will consist of the 10 slowest riders combined from Free Practice Sessions 1 and 2. The two fastest riders of the session will be able to refuel their bike and receive an additional rear tire.
Qualifying 2 will consist of the 8 fastest riders combined from Free Practice 1 and 2, plus the two fastest riders from Qualifying 1.
This is how the 2022 MotoE season will be run, scheduled to start on May 1st when electrification takes over the Jerez – Angel Nieto Circuit, along with the MotoGP World Championship.
Written by | Ronald Ortega